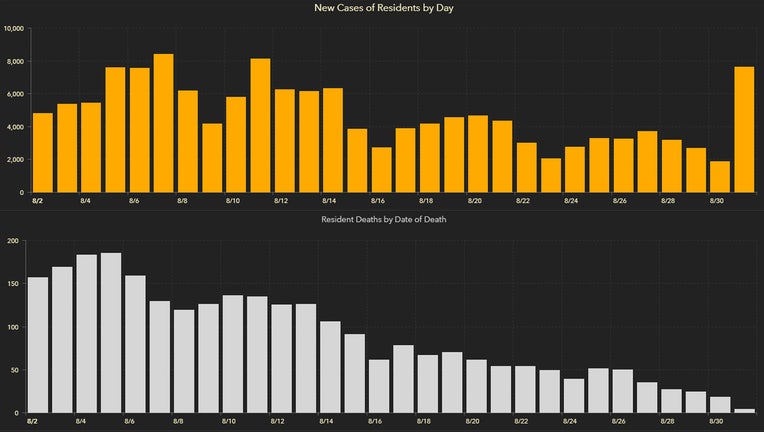 TAMPA, Fla. – The state of Florida will no longer be using one of the area's largest private medical labs for COVID-19 tests after an "unacceptable" dump of old test results, some of which date back to April.
According to the Department of Health, Quest Diagnostics submitted nearly 75,000 test results to the state late Monday. Most of the data was over two weeks old, and some results were from several months ago.
Experts agree that timely test results are key to tracking and containing the spread of the virus, and the governor blasted Quest for the data dump.
"The law requires all COVID-19 results to be reported to DOH in a timely manner.  To drop this much unusable and stale data is irresponsible," Gov. Ron DeSantis said. "I believe that Quest has abdicated their ability to perform a testing function in Florida that the people can be confident in. As such I am directing all executive agencies to sever their COVID-19 testing relationships with Quest effective immediately."
www.fox13news.com/news/state-of-florida-fires-quest-diagnostics-after-data-dump-of-stale-covid-19-tests
161 views