(CNN)The number of Americans hospitalized with Covid-19 and the number of new US cases reported rose to record levels for a second day in a row on Friday.
More than 82,000 people were hospitalized, according to the Covid Tracking Project, topping Thursday's record. More than 193,000 new cases were reported, according to Johns Hopkins University data — the first time US cases have topped 190,000 in a day.
Over half of the country is now in the "red zone," Dr. Deborah Birx, a White House Coronavirus Task Force member told CNN Chief Medical Correspondent Dr. Sanjay Gupta in an exclusive interview, warning that this surge was unlike those in the past.
"When you look at what's happening now, the rate of rise is dramatically different," Birx said. "This is faster. It's broader. And what worries me, it could be longer."
As of Friday, the US was averaging 74,063 current hospitalizations over the last 7 days — up 19.13% compared to the previous week.
www.cnn.com/2020/11/20/health/us-coronavirus-friday/index.html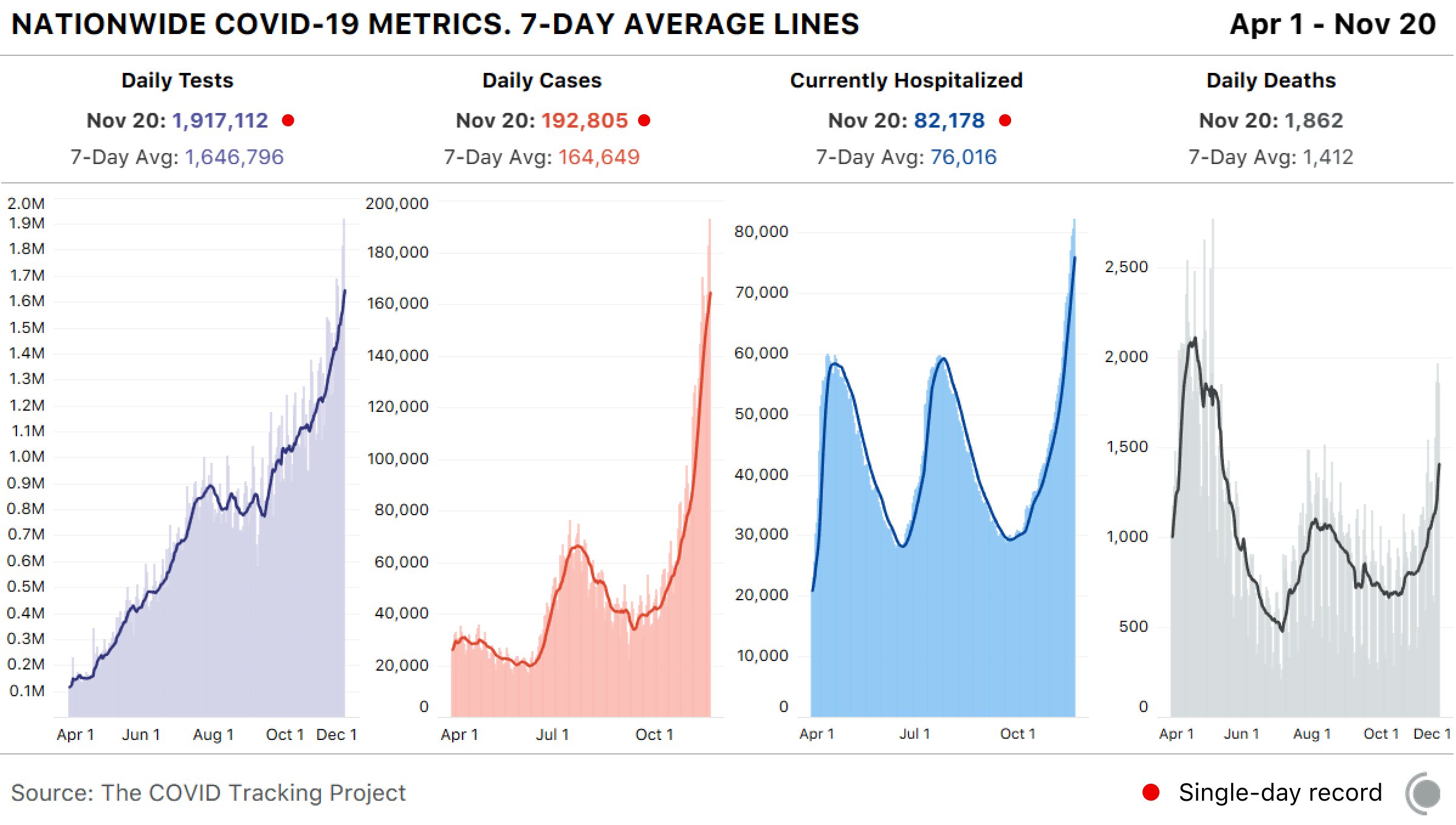 258 views