America suffers deadliest day since May as more than six MILLION fly home for Thanksgiving
AMERICA has suffered its deadliest day since May with more than 2,100 daily coronavirus deaths as fears of a Thanksgiving "timebomb" spiral.
Across the US, hospitals have been overwhelmed with Covid patients – with at least one medical center turning a parking lot into treatment areas.
The death toll reached 2,157 on Tuesday – one person every 40 seconds – with another 170,000 people infected.
Experts worry those numbers could explode with more than six million Americans disregarding official warnings and traveling for Thursday's Thanksgiving holiday.
The deadliest day since May
The deadliest day in more than six months was still short of the record of 2,806 deaths on April 14, in the early stages of the pandemic, according to a Reuters tally of official data. That one-day figure is sometimes reported higher due to a backlog of deaths that were not compiled until April 14.
Thanksgiving Could Be The 'Mother Of All Superspreader Events,' Health Expert Warns
(WJZ/CNN) — The coronavirus pandemic is raging across the US as cases explode and deaths spike. More than 2,100 Covid-19-related deaths were reported Tuesday, the highest single-day number since May. In Maryland, it seems to be business as usual for holiday travel.
A new survey from the University of Maryland Medical System found that four in ten Marylanders are not changing their Thanksgiving travel plans.
The United States recorded more than 171,000 new cases, Johns Hopkins University reported. A record-breaking number of patients are hospitalized at more than 88,000, the highest number of Covid-19 hospitalizations since the pandemic began and the 15th straight day of record admissions, according to the Covid Tracking Project.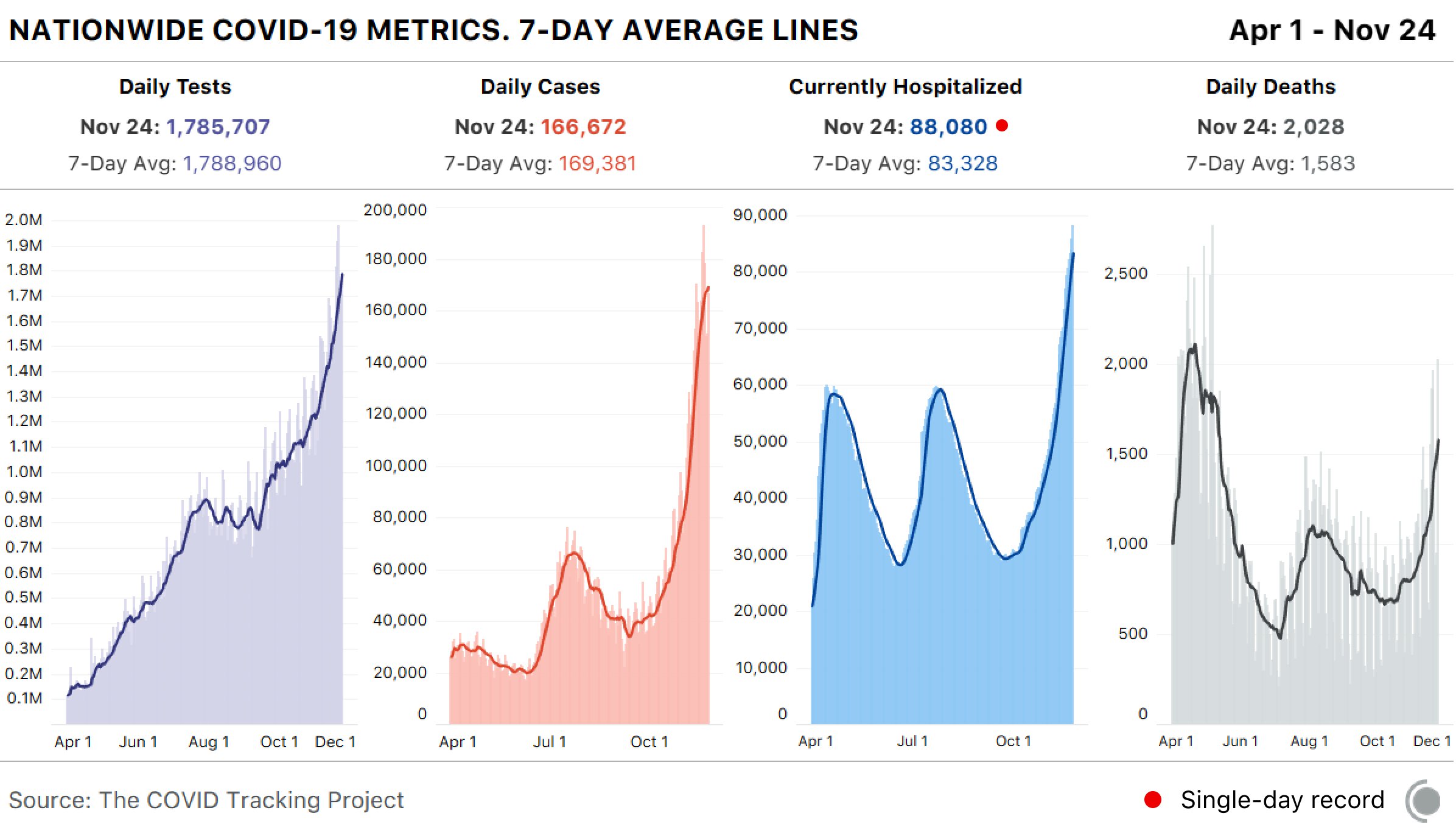 Views: