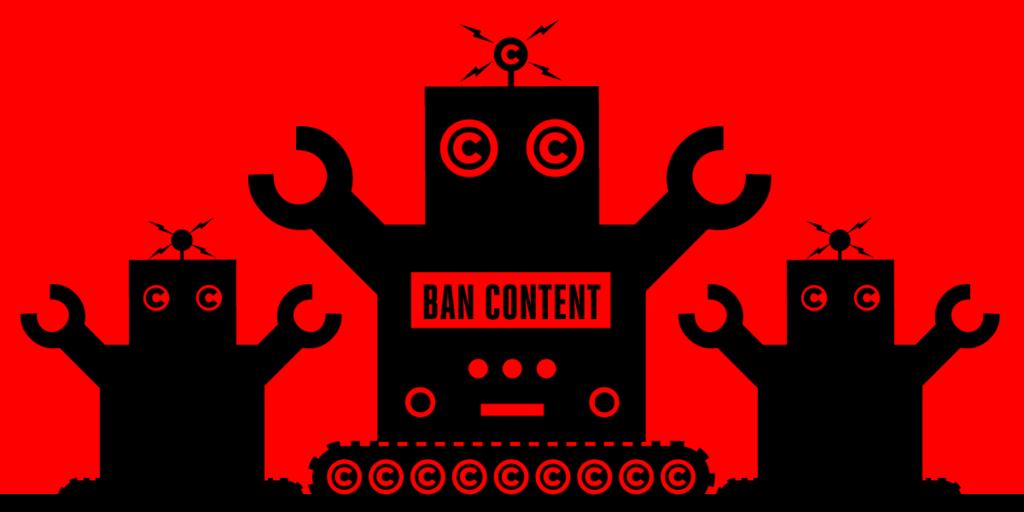 The Final Version of the EU's Copyright Directive Is the Worst One Yet
Despite ringing denunciations from small EU tech businesses, giant EU entertainment companies, artists' groups, technical experts, and human rights experts, and the largest body of concerned citizens in EU history, the EU has concluded its "trilogues" on the new Copyright Directive, striking a deal that—amazingly—is worse than any in the Directive's sordid history.
Goodbye, protections for artists and scientists
The Copyright Directive was always a grab bag of updates to EU copyright rules—which are long overdue for an overhaul, given that it's been 18 years since the last set of rules were ratified. Some of its clauses gave artists and scientists much-needed protections: artists were to be protected from the worst ripoffs by entertainment companies, and scientists could use copyrighted works as raw material for various kinds of data analysis and scholarship.
Both of these clauses have now been gutted to the point of uselessness, leaving the giant entertainment companies with unchecked power to exploit creators and arbitrarily hold back scientific research.
Having dispensed with some of the most positive versions of the Directive, the trilogues have also managed to make the (unbelievably dreadful) bad components of the Directive even worse.
A dim future for every made-in-the-EU platform, service and online community
Under the final text, any online community, platform or service that has existed for three or more years, or is making €10,000,001/year or more, is responsible for ensuring that no user ever posts anything that infringes copyright, even momentarily. This is impossible, and the closest any service can come to it is spending hundreds of millions of euros to develop automated copyright filters. Those filters will subject all communications of every European to interception and arbitrary censorship if a black-box algorithm decides their text, pictures, sounds or videos are a match for a known copyrighted work. They are a gift to fraudsters and criminals, to say nothing of censors, both government and private.
These filters are unaffordable by all but the largest tech companies, all based in the USA, and the only way Europe's homegrown tech sector can avoid the obligation to deploy them is to stay under ten million euros per year in revenue, and also shut down after three years.
America's Big Tech companies would certainly prefer not to have to install these filters, but the possibility of being able to grow unchecked, without having to contend with European competitors, is a pretty good second prize (which is why some of the biggest US tech companies have secretly lobbied for filters).
Amazingly, the tiny, useless exceptions in Article 13 are too generous for the entertainment industry lobby, and so politicians have given them a gift to ease the pain: under the final text, every online community, service or platform is required to make "best efforts" to license anything their users might conceivably upload, meaning that they have to buy virtually anything any copyright holder offers to sell them, at any price, on pain of being liable for infringement if a user later uploads that work.
EU governments endorse copyright reform – statement
Under the reform agreed last week, Alphabet Inc's Google and Facebook Inc will be forced to share revenue with the creative industries and remove copyright-protected content on YouTube or Instagram. (Reporting by Francesco Guarascio)
EU Commission calls opponents of Copyright Directive a "mob," as thousands take to the streets for the #Artikel13Demo
The EU Commission has been forced to retract a Medium post in which it patronised and dismissed opponents of the controversial Article 13 proposalthat will force platforms to surveil and censor users' postings with copyright filters, calling them a "mob."
The Commission characterised the opposition as being stooges for Google, hoodwinked by the company to carry water for it, despite the fact that Google has quietly supported the idea of filters as an acceptable alternative to other forms of regulation (Facebook, too, has supported the proposal).
966 views