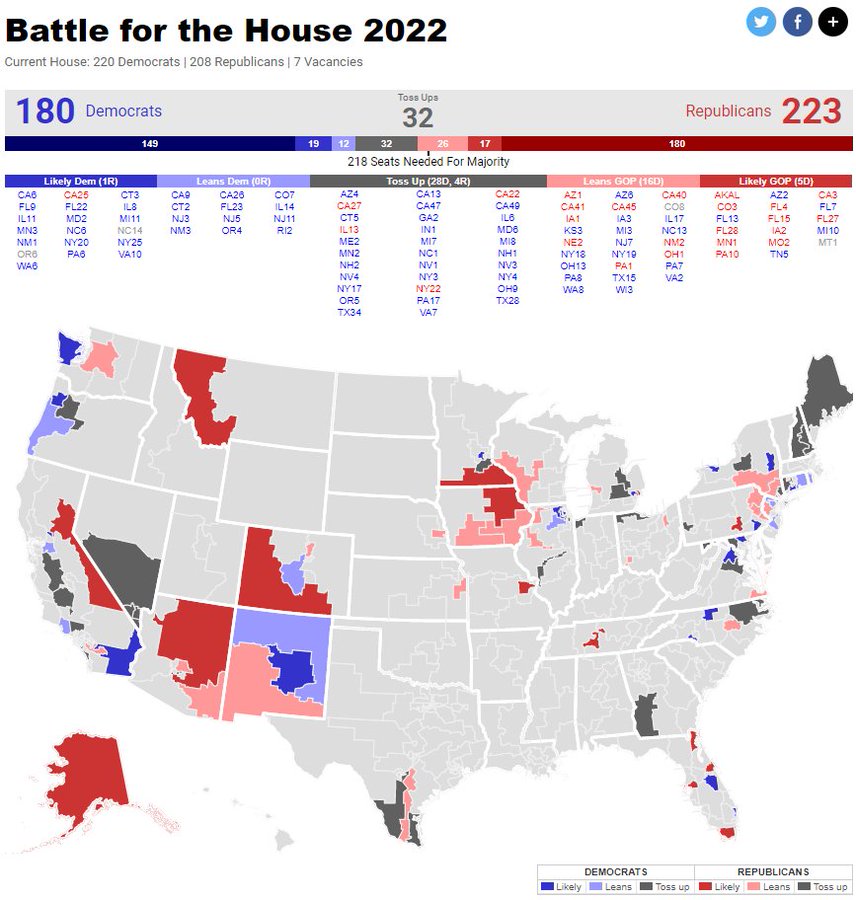 120 years ago, Texas added two congressmen and created its 15th congressional district. Democrats have held it for 120, beginning with John Nance Garner who represented it for 30 years until he became vice president under FDR. Al Gore carried it by 10 points despite running against the governor of Texas, George W. Bush. 4 years later, Bush won it by 2 but Obama carried it by 20 points. Hillary carried it by 16. The district is 81% Hispanic.
Democrats can expect to lose it in November. The seat is one of 21 Democrat seats that Real Clear Politics say are likely or lean Republican in November.
Only 1 Republican seat is expected to flip.
donsurber.blogspot.com/2022/06/2022-is-looking-like-2010-on-steroids.html