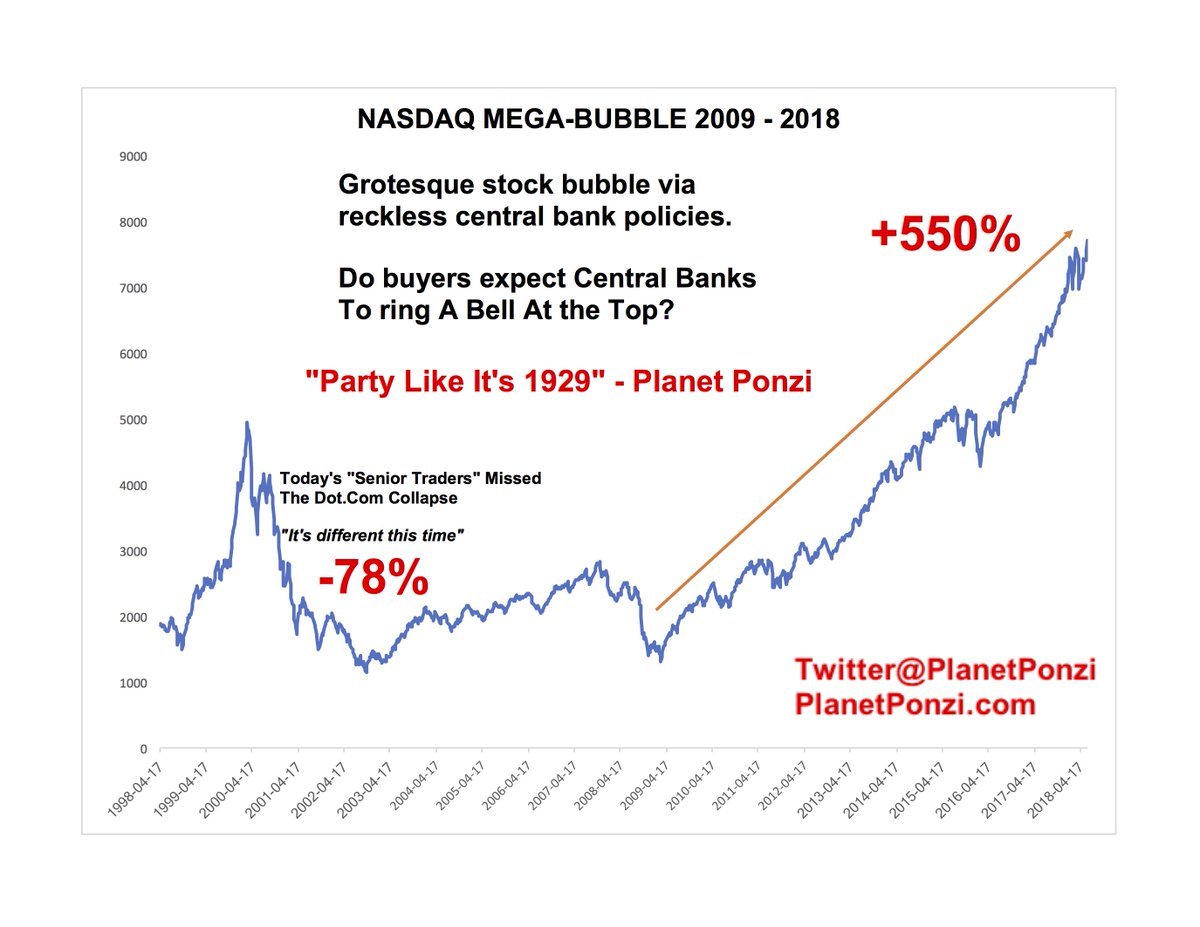 twitter.com/PlanetPonzi/status/1012355257140240384
THE #DOWJONES VERSUS THE "WALL STREET CHEAT SHEET" PSYCHOLOGY OF A MARKET CYCLE
$DJIA has just finished the complacency stage and will soon move onto anxiety, denial and panic.
The market capitalization of the entire #SP500 Consumer Discretionary Index has gained $318B this year, of which #Amazon & #Netflix account for $375B.

Remove these gains and the rest of the index has dropped -$57B in market cap for 2018.

Via @jessefelder pic.twitter.com/6GP1rkqM3z

— OW (@OccupyWisdom) June 28, 2018
Smart Money Flow Index Crashes To Lowest Level Since 2011
Alarm! The Smart Money Flow Index is a technical analysis indicator demonstrating investor sentiment.  And it has just crashed to its lowest level since 2011.
Debt For US Corporations Tops $6 Trillion
Debt for US corporations tops $6 trillion
CNBC–18 hours ago
The debt load for U.S. corporations has reached a record $6.3 trillion, according to S&P Global. The good news is U.S. companies also have a record $2.1 trillion …