Are you willing to expend just a little effort?  Are you willing to do what's right?  Because this little girl is willing to do what is right and if you aren't as brave as this little girl, then you are at the very least a coward.  So stand with her.  Do what you can do.
Miss Nevada Banned From Entering Miss America Over Her Support For Trump
Authored by Paul Joseph Watson via Summit News,
Miss Nevada says she was banned from competing in the upcoming Miss America beauty contest because of her refusal to hide her support for President Trump.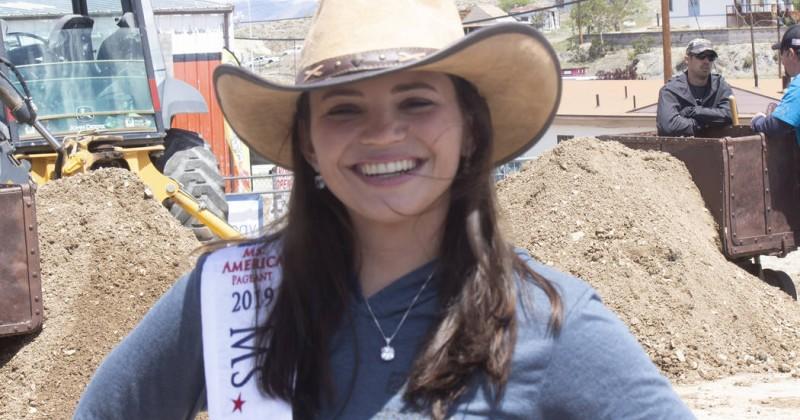 "I was officially disqualified from competing in the Miss America pageant for 2019," said Katie Jo Williams in an Instagram video.
She says organizers told her she was "too political" to be involved.
Williams asked what she could do to resolve the issue, and was told the only recourse was to delete everything she had posted on social media.
The director of the pageant sent screenshots which included pictures of Williams in her Trump 2020 hat, professing her love for America and her opposition to Antifa, making it clear that they all needed to be erased.
Williams refused and was subsequently stripped of her Miss Nevada title.
Organizers then told Williams that in order to get a refund for her entry fee, she would have to send back her sash and crown for winning Miss Nevada and agree to not tell anyone about being banned from competing in Miss America.
"I feel like if I had more liberal views, less conservative views, that this wouldn't even be an issue," said Williams, adding, "I stand by everything I posted."
So what can you do?  Not how loudly can you complain on TBP.  We all do that all the time.  I mean what are you going to do to right this wrong?
I suppose you could contact NBC and lodge a formal complaint.  But what I plan on doing is contacting all of these sponsors
and telling them that I will never use their products or services again.  And I will do the same for any advertiser who runs an ad during the miss america pageant.   Now for me this is not likely to be that great a problem because let's face it, nobody in my demographic is ever going to watch miss america and nobody in my demographic is going to buy the pads and bras that are advertised to the morons who would watch the pageant.
It's not a very big list.  Perhaps someone can get the contact email addresses for the companies who are supporting this travesty.  If you each found one email address that would make short work of it.  But the only outcome that I will accept that does not have me yanking my support for these companies is for Ms. Williams to be crowned Miss America.  Anything less than that and the shit storm hits these companies and you can all help.
We have to start now.  What are you willing to do?
605 views