Dry, hot California winter closes ski resorts, stalls wildflower blooms and revives drought fears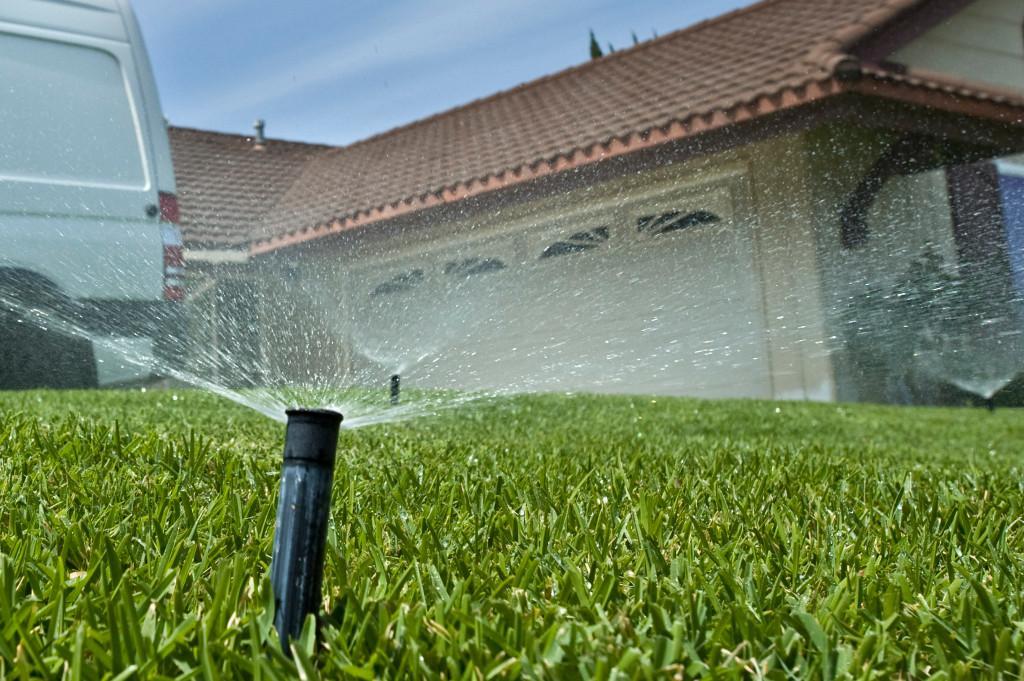 In the Sierra Nevada, snowpack levels are running below even the darkest days of the drought, with cross-country ski resorts closed and mountain biking becoming the sport of choice until the snow returns.
In the Bay Area, cities like San Francisco, San Jose and Santa Rosa are experiencing the hottest starts to a year on record.

And Southern California remains in the grip of unprecedented dry and hot conditions, despite a weak storm that moved in Monday.

February is historically a wet month, but not this year. And the long-term forecast offers little hope for relief.

"If you're buying rainfall stocks, go short," said climatologist Bill Patzert. "Essentially, that storm we had in Montecito was the only major storm we've had in the last 12 months. It stopped raining in mid-February 2017, and, you know, there hasn't been much rain since."

Southern California is desperate for rain, but this week's precipitation is expected to be so paltry experts are loathe to even call it an actual storm.

"While many places may see some light, showery precipitation this week, it does not appear that this event will bring the kind of widespread significant rain and snow that is currently needed," said UCLA climate scientist Daniel Swain. At this rate, by Feb. 19, L.A. is on track to have a full year with only one day of significant rain — the day that brought deadly mudslides to Montecito in Santa Barbara County.

Downtown L.A. has seen only 1.96 inches since July 1, less than one-quarter the historical average for this time of year, which is 8.54 inches. The last time Los Angeles broke the record for the driest year was when 3.21 inches of rain fell for the rain year that ended June 30, 2007.
The odds are that California will have below-average precipitation through the rest of February, according to the National Weather Service's Climate Prediction Center. And the main culprit, an intensely persistent mass of high pressure, refuses to budge in any significant way.
California's drought restrictions on wasteful water habits could be coming back — this time they'll be permanent
Anyone caught wasting water in California may be fined as much as $500 under new rules being considered by the state water board, officials said Monday.
The State Water Resources Control Board is expected to adopt regulation coming before the board on Feb. 20 that would make it a crime to commit any of seven wasteful water practices — from lawn over watering to street median irrigation. Those rules would take effect April 1.
"These are permanent prohibitions on wasteful water uses," said Max Gomberg, a climate and conservation manager for the state board. The ruling would formally make the rules part of the state code.
This means the powerful agency would no longer need a "drought emergency" declaration from the governor to act, like the ones issued by Gov. Jerry Brown during the state drought between 2012 and 2017.
Acting on Brown's orders, the board in July 2014 adopted mandatory monthly conservation requirements for every city and urban retail water agency in the state. The rules took effect in May 2015
Those that routinely missed the mark were sent warnings or were fined. A ban on wasteful water practices also was included. The result of the orders was an almost 25 percent drop in water use statewide.
But plentiful rain and snow fell mostly in Northern California in the winter of 2016-2017, filling reservoirs to overflowing and piling up the snow pack in the Sierra, key sources of more than 30 percent of Southern California's water supply.
Brown declared the drought over in April last year. The regulations — including laws against wasteful water practices — expired on Nov. 25.
The new rules would outlaw, in perpetuity, the following practices:

Over watering lawns in which water flows into the street
Washing down driveways and sidewalks
Washing your car using a hose without an automatic shutoff nozzle
Running an ornamental fountain without a recirculating system
Watering lawns and landscapes within 48 hours of one-fourth of an inch or more of rainfall
Hotels not asking guests to skip laundering of towels and linens daily
Watering a street median that has no community recreational or civic function. Cities and counties would have until Jan. 1, 2025 to comply.

"This is one step in making conservation a way of life in California," Gomberg said.
He said the state would rely on residents to rat out water wasters for enforcement. One way to do so is to fill out a complaint form with the address of the potential violator by going to www.savewater.ca.gov.