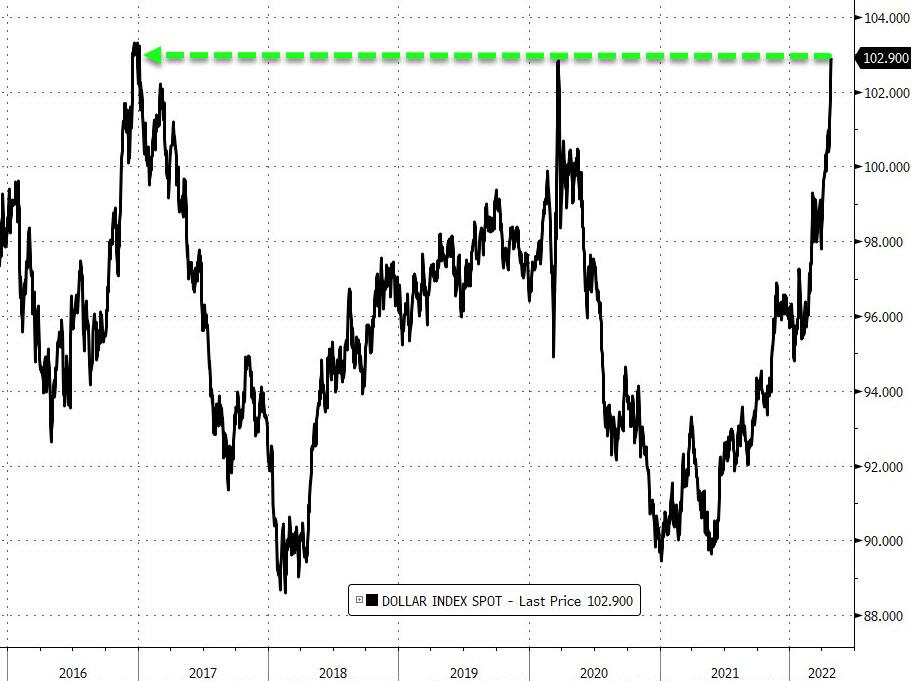 Survey: 85% in U.S. Worry About Inflation
The financial website WalletHub took the pulse of Americans as the Federal Reserve is poised for a rate change. 
John S. Kiernan, managing editor of the site, wrote about the survey:
Federal Reserve rate hikes can send shockwaves through stock markets and put many people to sleep. But just because the nitty-gritty of the country's fiscal policy isn't exciting to most does not mean we're unaffected.

The cost of existing credit card debt will rise by $3.3 billion this year if the Fed raises its target rate on May 4, as expected. More rate hikes are expected from the Fed throughout 2022, too, further putting on indebted consumers.
Meanwhile, the dollar just keeps soaring pic.twitter.com/AoUxyRuPNt

— Joe Weisenthal (@TheStalwart) April 28, 2022
Americans are increasingly pessimistic about their finances as inflation takes a greater toll on households t.co/9PwOIzVArY

— Bloomberg Markets (@markets) April 28, 2022
Since 2013, every time the S&P 500 went negative y/y, the Fed either stopped tightening or began loosening – we are now there: pic.twitter.com/V1znQ9yLKe

— Kevin Chen (@kevinchenNYC) April 27, 2022
Views: