Umar Farooq

Almost every one of us knows that we are on the brink of an imminent economic and market crash considering the surrounding circumstances. Here is a list of eight major systemic risks that vindicate this fear.  
1.China's Hidden Debt

Rising defaults in China are unearthing hidden debt at companies across the country. This debt minefield could be big. The amount of loan guarantees at privately held firms in China is equivalent to 11 percent of their equity, and at LGFVs is 18 percent, according to Citic Securities Co. The load is even heavier at weaker borrowers. About 44 percent of issuers rated lower than AA- have a ratio of more than 30 percent, according to Everbright Securities Co. The phenomenon is less common in the U.S. because banks don't require such guarantees to offer loans, according Fitch Ratings.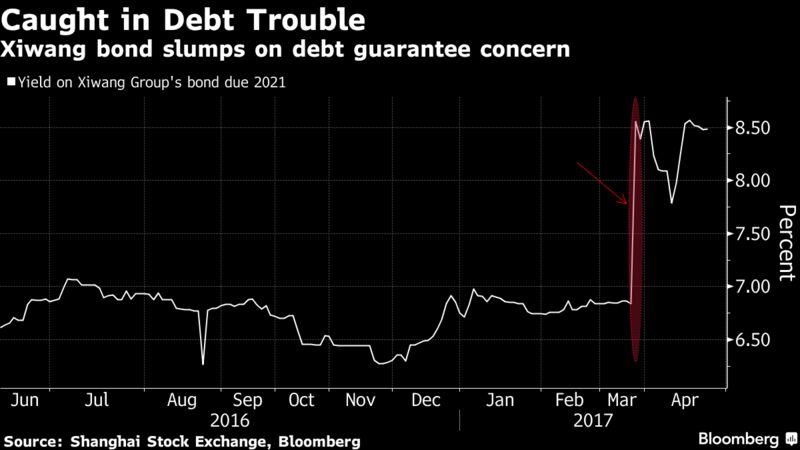 Source: bloomberg

2.US Parents Drowning in College-Loan Debt: Over 330,000 Haven't Made a Payment in at Least a Year

Millions of U.S. parents have taken out loans from the government to help their children pay for college. Now a crushing bill is coming due.

3.European Credit Spreads Are Sending a Troubling Signal

In Europe, we're seeing bond market behavior that resembles what occurred before the credit crises in 2008, 2010 and 2012.

4.Global oil price collapse

Two years into the global oil-price collapse, it seems unlikely that prices will return to sustained levels above $70 per barrel any time soon or perhaps, ever. That is because the global economy is exhausted.

5.Canada's real estate bubble

Canada's out-of-control real estate market has now gone totally mad­—and there's no turning back.



Source: macleans

6.46% of adults can't cover an emergency expense of $400

About half of Americans do not have enough savings to pay for even a minor emergency expense. The Federal Reserve found that 46% of adults could not cover an emergency expense of $400, such as a broken windshield. They would either have to borrow the money or try to sell the couch or something. So nearly half of the adults in the US live from paycheck to paycheck. About 15% of American households have either zero or negative net wealth, according to the New York Fed. Negative net worth means they have more debt than assets.


7.40% of Americans spend up to half of their income servicing debt

According to a study on debt released by Northwestern Mutual, a life insurance and financial services company, nearly half of Americans are carrying at least $25,000 in debt, with an average debt of $37,000, excluding mortgage payments. About one in 10 surveyed said their debt was more than $100,000. "It becomes an ongoing cycle and really hard to get out of, given that people are not prioritizing debt and saving for their future as the first part of their budget," Rebekah Barsch, the vice-president of planning at Northwestern Mutual, said.

8.Millennials at risk for loan defaults in next 12 months

Millennials, people who are 21 to 34 years old, hold $1.1 trillion of $3.6 trillion in U.S. consumer debt outstanding. They account for 45 percent student loans outstanding and a third of all auto leases, according to UBS strategists Stephen Caprio and Matthew Mish. "By number of individuals, 21-34-year-olds were the greatest source of expected spending on big-ticket purchase items over the next 12 months. However, this is where default risks were highest," they wrote in a research note published on Wednesday.