By Michael Snyder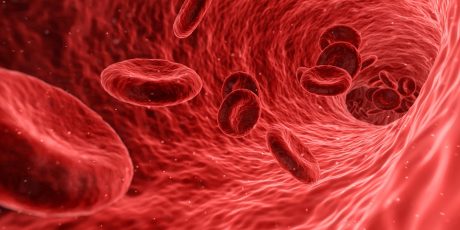 Is the blood of young people a "fountain of youth" that will enable those that can afford the treatments to be able to live much longer lives? No matter how much money someone has, life inevitably ends at some point, but there are some extremely wealthy individuals that want to change all that. Billionaire technology investor Peter Thiel, among others, is very excited about advances that have been made in the field of parabiosis. According to Google, parabiosis is "the anatomical joining of two individuals, especially artificially in physiological research." Based on research that has been done on mice, it is believed that blood transfusions could potentially slow or even reverse aging in humans. The Bible tells us that "the life of the flesh is in the blood", but now these elitists want to greedily use the blood of younger people to greatly extend their own lifespans. If it turns out that this method is highly successful, will the blood of young people become a greatly valued commodity?
When I first started hearing about this, I thought that it all sounded very strange.
After all, if people were to drink the blood of young people we would call them vampires, but somehow it is okay to inject it directly into your veins?
As I mentioned above, Peter Thiel is one of the leading proponents of this technology. The following is an excerpt from a recent Inc. article…
Speaking of weird and unsavory, if there's one thing that really excites Thiel, it's the prospect of having younger people's blood transfused into his own veins.
That practice is known as parabiosis, and, according to Thiel, it's a potential biological Fountain of Youth–the closest thing science has discovered to an anti-aging panacea. Research into parabiosis began in the 1950s with crude experiments that involved cutting rats open and stitching their circulatory systems together. After decades languishing on the fringes, it's recently started getting attention from mainstream researchers, with multiple clinical trials underway in humans in the U.S. and even more advanced studies in China and Korea.
In particular, Thiel is very excited about the work being done by a firm known as "Ambrosia". This company has already been conducting full-blown clinical trials, and so far the results have been quite astounding…
But as far as anti-aging studies go, parabiosis appears promising. According to Inc., a company called Ambrosia in Monterey, California, is conducting clinical trials wherein participants 35 and older agree to pay $8,000 apiece to receive a transfusion of blood from those aged 16-25, and then have their blood monitored over the next two years to determine if there's been any improvement in the patient's health.
"The effects seem to be almost permanent," Ambrosia founder Jesse Karmazin, a Stanford-trained anti-aging expert, told Inc. "It's almost like there's a resetting of gene expression."
Obviously only a small portion of the population could afford these treatments. About two-thirds of the country is living paycheck to paycheck, and so $8,000 for a transfusion of blood from a young person would be out of the reach of most people.
But the elite are not really interested in having all of us live much longer lives anyway. Most of them believe that our planet is vastly overpopulated, and it has long been an important goal of the elite to reduce the size of the global population.
However, they don't want to volunteer to be the first ones to go. In fact, many among the elite appear to have a particular obsession with radical life-extension technologies. And if feeding on the blood of younger people will help them to live much longer, many of them will jump at the chance.
According to Vox, tests that have been done on mice seem to show that parabiosis does have a tremendous amount of potential…
Back in the 2000s, when Villeda was still a graduate student in biology at Stanford, he and his colleagues had reinvigorated a long-dormant field in regenerative medicine with a remarkable finding. When they stitched together the circulatory systems of young and old mice, they noticed that the blood that flowed from the young animals into the older animals seemed to reverse signs of aging.

Since then, other scientists at Stanford, Harvard, and UCSF have reached similar conclusions. In their studies, all involving mice, the technique, known as parabiosis — achieved either through directly connecting circulatory systems or through copious injections of blood plasma from a young animal to an older one — improved muscle function, cognition, and even the sense of smell in older animals. The opposite appears to be true, too: When young mice are given old blood, the signs of aging worsen.
Of course it is not exactly clear how these results from mice would translate to humans.
And there are all sorts of unanswered questions about potential dangers. Could these sorts of transfusions spread various diseases? Would there be other mental, physical, psychological or spiritual dangers?
At the beginning of this article, I quoted a line from Leviticus 17 that says "the life of the flesh is in the blood". Right after that, God directly commands us not to eat blood. The blood that flows through all of us has some amazing properties that we are only just beginning to understand, and there are certain lines that should not be crossed. Most of us would be repulsed by just the thought of eating someone else's blood, but that is essentially what these elitists want to do. They want to get the blood of younger people inside of them so that they can live much longer lives.
Each year, Americans spend billions of dollars on products that promise to help them look or feel younger.
If it turns out that the blood of younger people does this better than anything else, the blood of young adults is suddenly going to become a very hot commodity.
I could easily see clinics popping up all over the nation where elderly Americans that can afford it are lining up to get their "young blood" injections.
And what is after that? Will people start injecting the blood of various types of animals into their veins for health reasons?
I don't like where this is going, and I think that it is a very slippery slope…