Somebody done gone and pitched a tent in me Enron chart…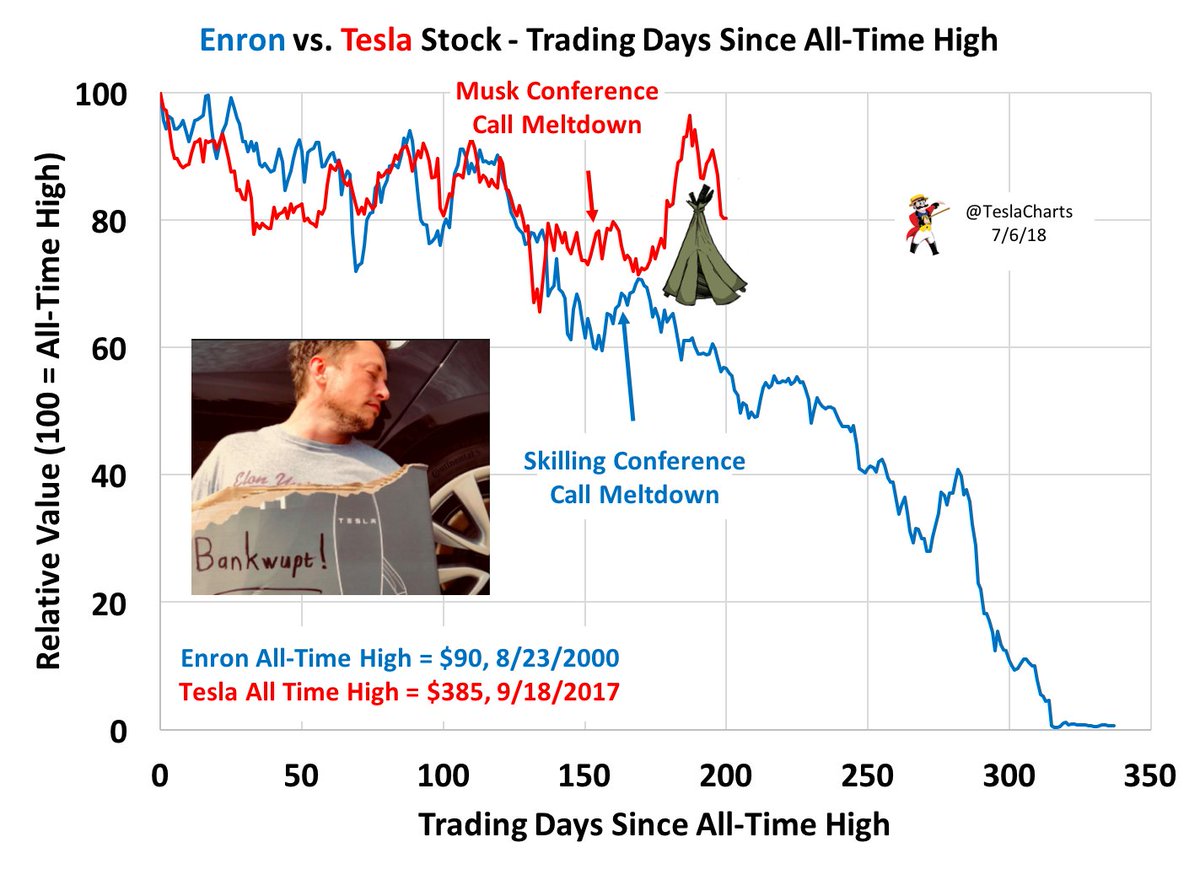 Known $TSLA Executive Departures (Incomplete).
85 Total now. Q3 should be fun!
Updated for accuracy since @temp_worker found about 25 more since my last chart. Filled in 2016 and 2017 data quite a bit. Thanks to @Paul_M_Huettner for making such a great list!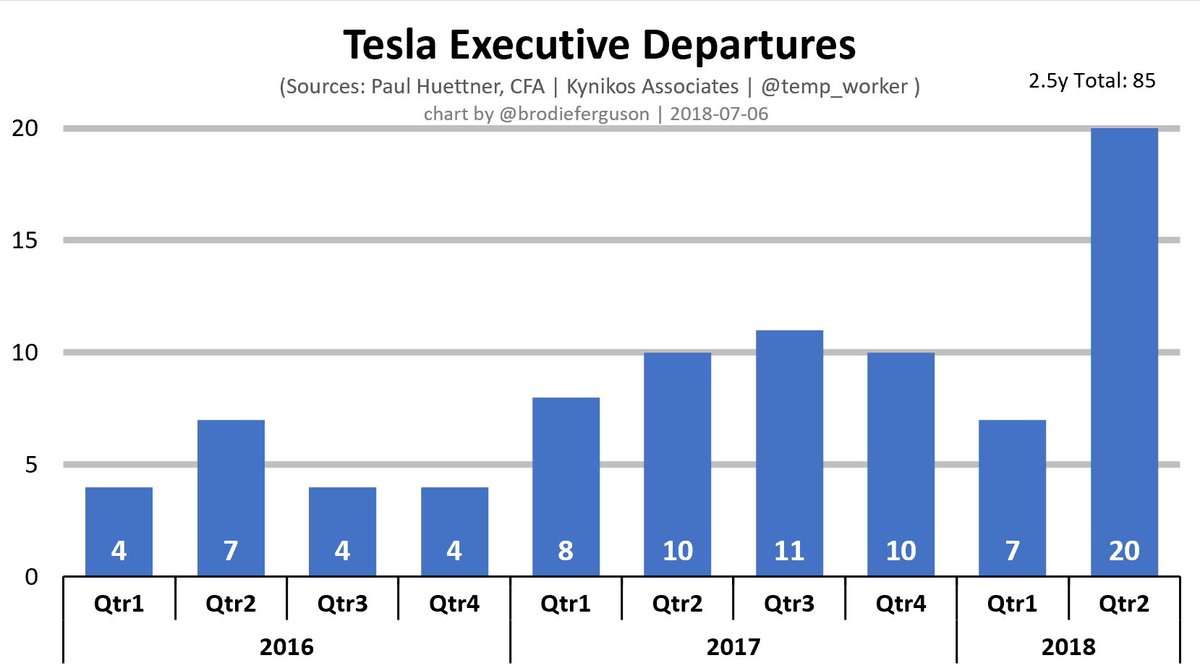 1,718 views