Europe is bracing for what could be a historic heat wave this week, with temperatures potentially reaching at least 95 to 105 degrees.
The Washington Post reported that a record-breaking heat wave is expected to hit its peak midweek, with the region spanning from Spain to Poland possibly seeing temperatures surge at least 20 to 30 degrees above normal.
According to the paper, the continent could see actual temperatures jump to between 95 and 105 degrees, with some spots seeing hotter temperatures.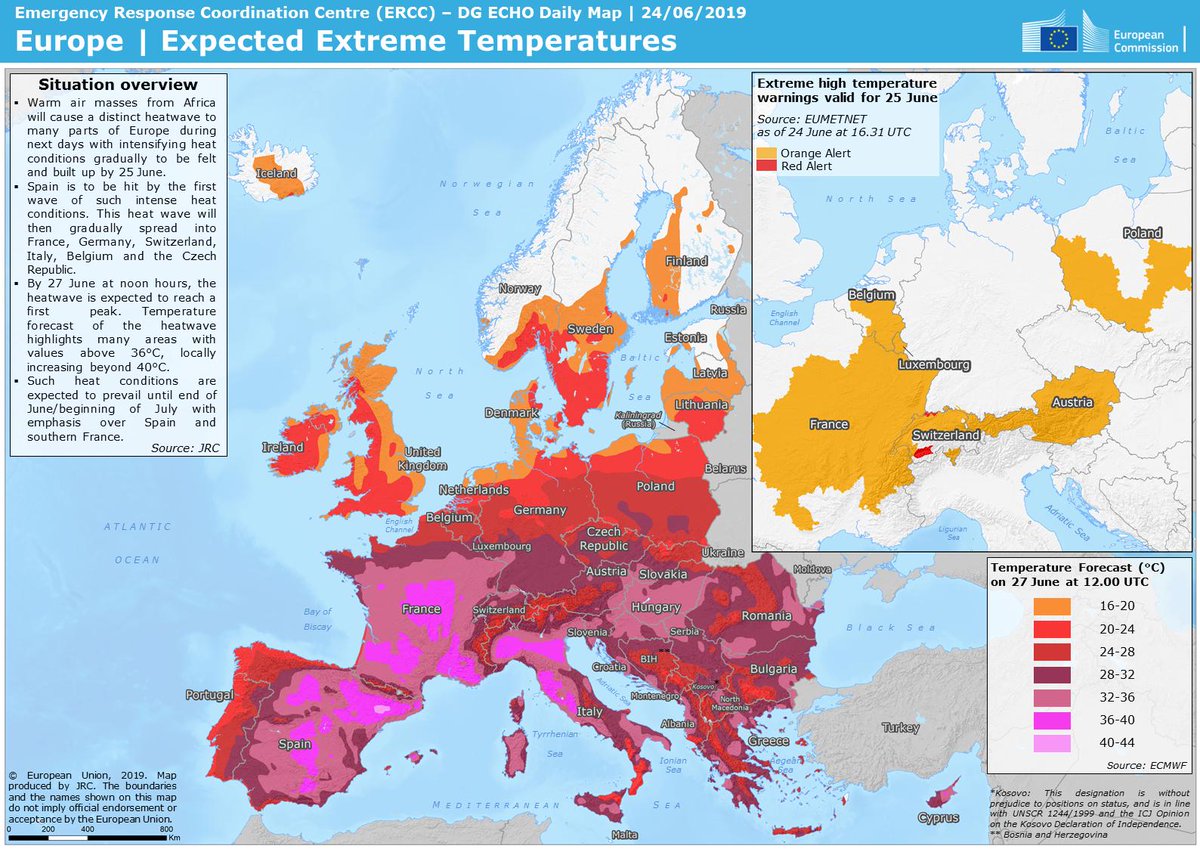 Countries like France, Germany, Italy, the Czech Republic, Switzerland and Belgium will also likely be engulfed in the heat wave, CNN reported.
The heat wave is "unusually strong for so early in the summer," according to Weather Underground.
Heat waves are said to be especially dangerous and deadly early in the summer season because people haven't had time to adapt to the higher temperatures, Weather Underground notes.
Paris, for instance, is warning people with an orange alert — the second-highest level on…
More: The Hill
AC
344 views