from QZ.com:
The Alphabet subsidiary's location-hungry tentacles are quietly lurking behind some of the most innovative features of its Android mobile operating system. Once those tentacles latch on, phones using Android begin silently transmitting data back to the servers of Google, including everything from GPS coordinates to nearby wifi networks, barometric pressure, and even a guess at the phone-holder's current activity. Although the product behind those transmissions is opt-in, for Android users it can be hard to avoid and even harder to understand. Opting in is also required to use several of Android's marquee features.
As a result, Google holds more extensive data on Android users than some ever realize. That data can be used by the company to sell targeted advertising. It can also be used to track into stores those consumers who saw ads on their phone or computer urging them to visit.1 This also means governments and courts can request the detailed data on an individual's whereabouts.
While you've probably never heard of it, "Location History" is a longtime Google product with origins in the now-defunct Google Latitude. (Launched in 2009, that app allowed users to constantly broadcast their location to friends.) Today, Location History is used to power features like traffic predictions and restaurant recommendations. While it is not enabled on an Android phone by default—or even suggested to be turned on when setting up a new phone—activating Location History is subtly baked into setup for apps like Google Maps, Photos, the Google Assistant, and the primary Google app. In testing multiple phones, Quartz found that none of those apps use the same language to describe what happens when Location History is enabled, and none explicitly indicate that activation will allow every Google app, not just the one seeking permission, to access Location History data.
Google gave up on "Don't be evil" a long time ago, assuming they ever meant it.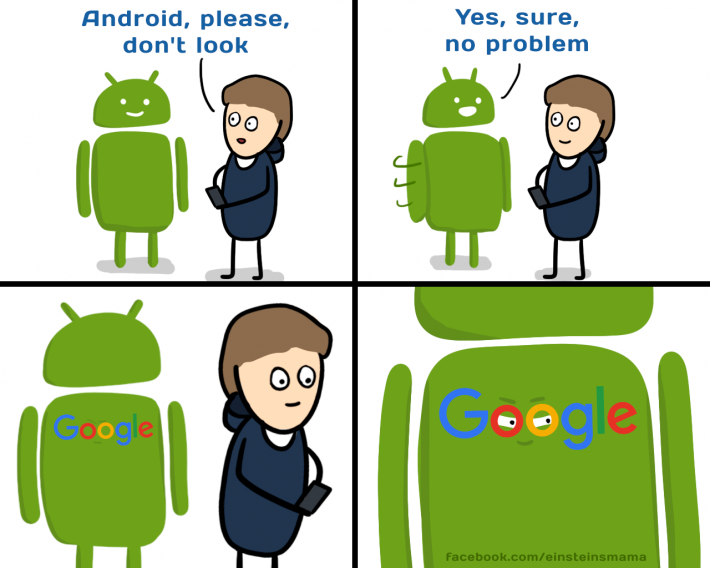 h/t SG