Update (1905ET): Today's Facebook whistleblower debacle and global outage cost CEO Mark Zuckerberg $6 billion of his net worth. He's still worth $121 billion but well off the highs of $140+ billion from late summer.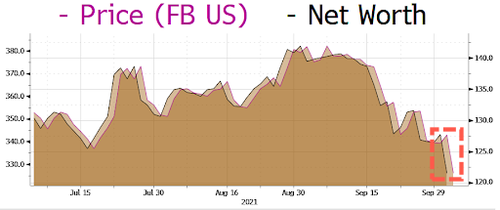 * * *
Update (1829 ET): After six hours offline, the estimated global economic impact of the internet disruption for Facebook, WhatsApp, and Facebook Messenger comes out to nearly $1 billion.
The NetBlocks Cost of Shutdown Tool (COST) estimated the outage had a total economic impact of a whopping $968 million on the global economy.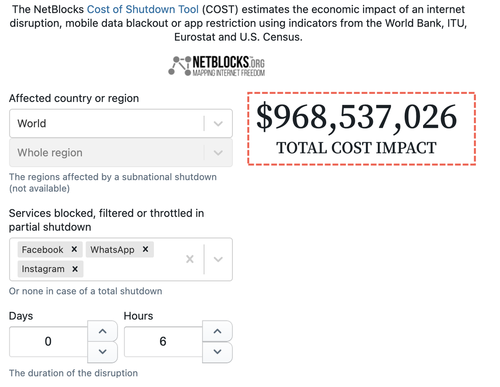 * * *
www.zerohedge.com/markets/facebook-instagram-whatsapp-experience-global-outages