Since the start of the pandemic – edging ever closer to two years now – 428 children aged 4 and under have died 'with COVID', according to the Centers for Disease Control and Prevention. Putting that number in context, there are around 73 million children in America.
Dr. Daniel Rauch, chief of pediatric hospital medicine at Tufts Children's Hospital in Boston, summed things up rather succinctly:
"The good news continues to be that this is not a common problem for kids."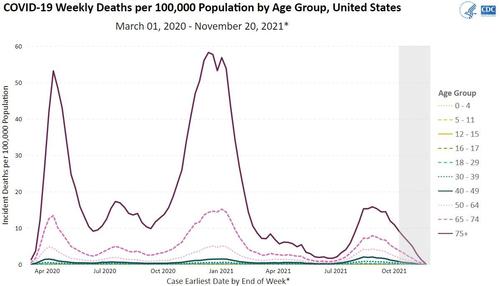 So why oh why is all-knowing and unquestionable 'science'-soothsayer Dr. Anthony Fauci now openly discussing that, even though he "can't guarantee it," babies and toddlers aged 6 months to 5 years could be eligible for COVID-19 vaccination by spring.
www.zerohedge.com/covid-19/fauci-says-babies-toddlers-eligible-covid-jabs-q1-2022