You cant make it up if you tried
Here's a picture of the 2 tweets
Visible for all the World to see the lies of the left. Just look at it, like it & share it. pic.twitter.com/sHsQSA8vYB

— Raw Paul (@realRawPaul) March 1, 2020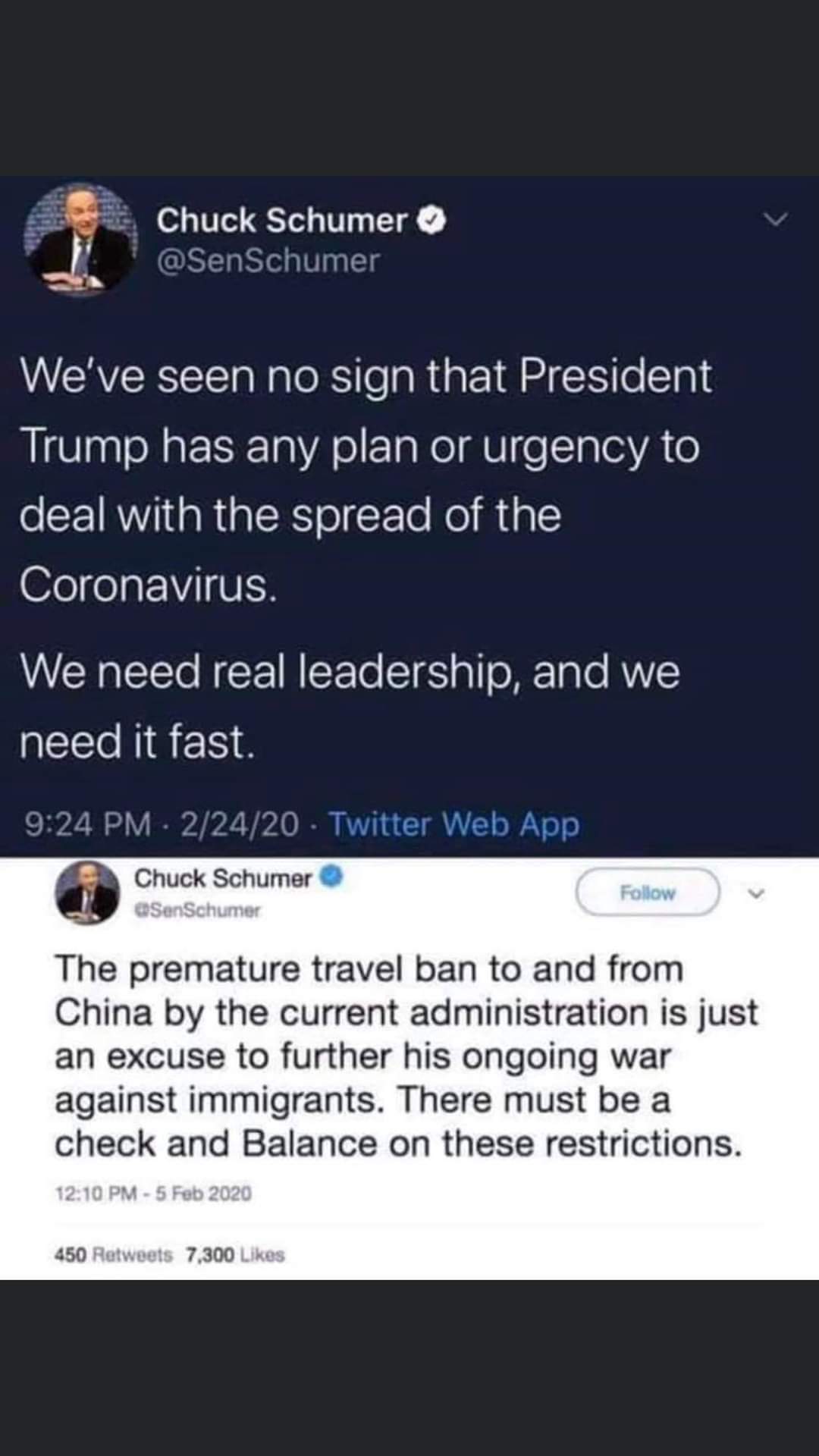 Schumer said this back in January.
He said that there were already millions available to the CDC.
Now he denies that, and he stood against President Trump when the travel bans were put into place. Schumer was trying to act like it was under control back then…when he realizes it can't be contained…he blames the POTUS.
This is from January 26th, 2020….Schumer is a liar.
Almost looks like he was trying to use scare tactics even back then.
h/t QuantumLove
45 views