El-Erian Warns Brazil May Be Next Emerging-Market Domino to Fall
First Argentina. Then Turkey. Could Brazil be next?
Mohamed El-Erian hinted at exactly that as the Brazilian real led major currency losses Wednesday, even after the nation's central bank offered $1.5 billion in extra swap contracts to keep it above water.
Brazilian policymakers are in a "tricky position — and there's little room for error," El-Erian, the chief economic adviser to Allianz SE and a Bloomberg Opinion contributor, wrote on Twitter.
We are primarily funded by readers. Please subscribe and donate to support us!
---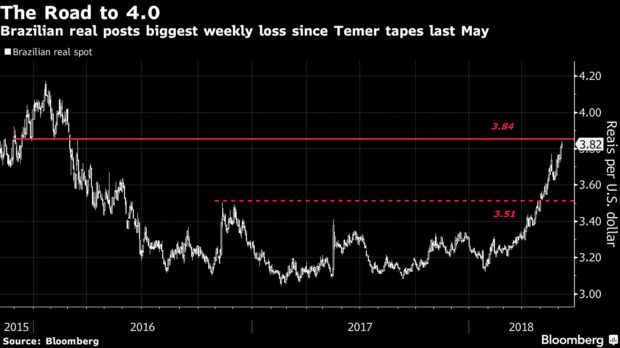 Views: