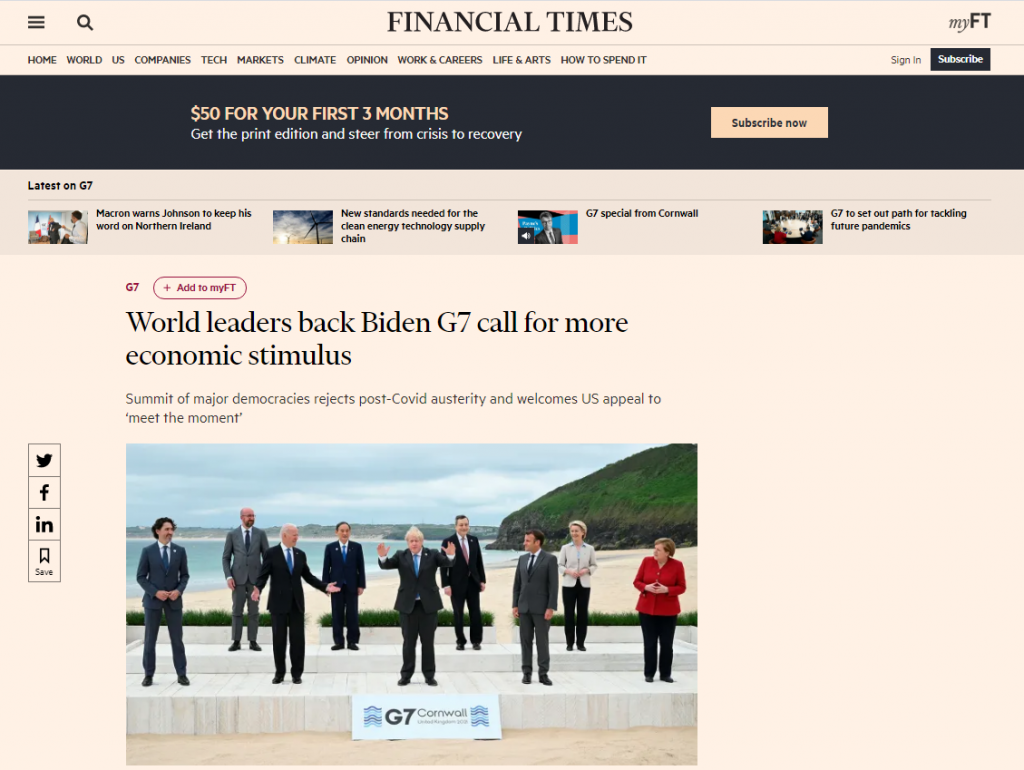 The G7 meeting +1 (EU) met in Cornwall in southwest England. The London Financial Times, which has openly come out and advocated the Great Reset, reported that "Joe Biden has won support at the G7 summit for a 'carry on spending' plan, as western leaders rejected austerity in a post-Covid world and vowed to tackle inequality at home and abroad. Biden's call for continued economic stimulus was backed by fellow leaders at the summit, in a gathering framed by leaders as the moment the west starts a fightback against an ascendant China."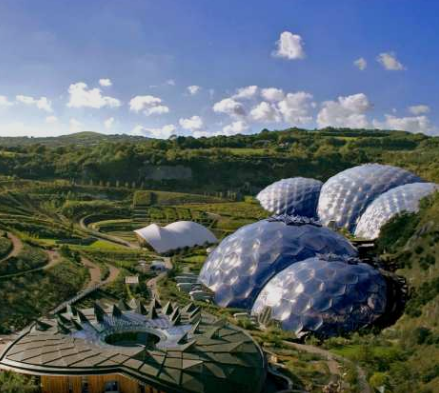 On Friday evening, the G7 leaders and partners traveled to the Eden Project, a futuristic environmental park, to meet Queen Elizabeth and other members of the royal family. The Eden Project is a futuristic view of a Green planet that is billing as connecting us with each other and the living world and this is the future they envision. It is located in Cornwall, UK, which is WHY this G7 meeting was staged at this location. There are massive Biomes housing the largest rainforest in captivity.
They have stated that this is "the moment and support the economy" and Mario Draghi, former head of the European Central Bank who destroyed the bonk market by moving to negative interest rates in 2014 which failed, is now Italy's prime minister, said that "there is a compelling case for expansionary fiscal policy." They have destroyed the financial economy with artificially low interest rates which means they can no longer borrow endlessly. Consequently, they have adopted Modern Monetary Theory arguing that they can now simply print money endlessly and any inflation is purely temporary due to the shortages caused by COVID.
The Federal Reserve has joined the party with its own propaganda saying in April that it will continue its ultra-low interest rate policies and bond-buying program, a sign that it wants to see more evidence of a strengthening economic recovery before it considers easing its support. The Fed continues to call inflation is just short-term and they are saying they will not yet intervene.
The absolute nonsense coming from the G7 is really amazing. Boris Johnson had the guts to claim that it was vital the pandemic did not cause a "lasting scar" of inequality claiming that the last big economic recession of 2008 saw a recovery that was not "uniform across all parts of society." This is just such propaganda all intent upon ushering a new system of totalitarianism under the pretense of "equality" and fairness.
Their greatest fear is "populism" and they all keep trying so hard to stab Trump as if this were the assassination of Julius Caesar when the senators stabbed Caesar 23 times also claiming they were defending the Republic which was hopelessly corrupt and controlled by an oligarchy as we see once again today. That claimed that after four years of Donald Trump's presidency, the G7 was suppressed in the division and now they are in harmony to change the world for the Great Reset. Boris Johnson even stabbed former Conservative Prime Minister David Cameron's policies of austerity calling them "a mistake." The G7 thus concluded that they will commit to higher spending to "help" the developing world from a crisis they themselves have orchestrated. Of course, the G7 has also committed to funding for climate change.
This was all about justifying spending with artificially low-interest rates to create EQUALITY which is seriously calling into question that this all leads to only one place – totalitarianism.