This will soon lead to a global collapse
Tankers… tankers everywhere#Singapore

This is normal, as Singapore is a major freight hub and one of the busiest ports in the world

More info here: t.co/7hGERB0wGk

(Reposting this tweet with context) pic.twitter.com/9qX8qhlLtl

— Stephen Stapczynski (@SStapczynski) February 16, 2020
"Tankers, Tankers. Everywhere!" – Virus Causes Historic' Traffic Jam' Across Asian Supply Lines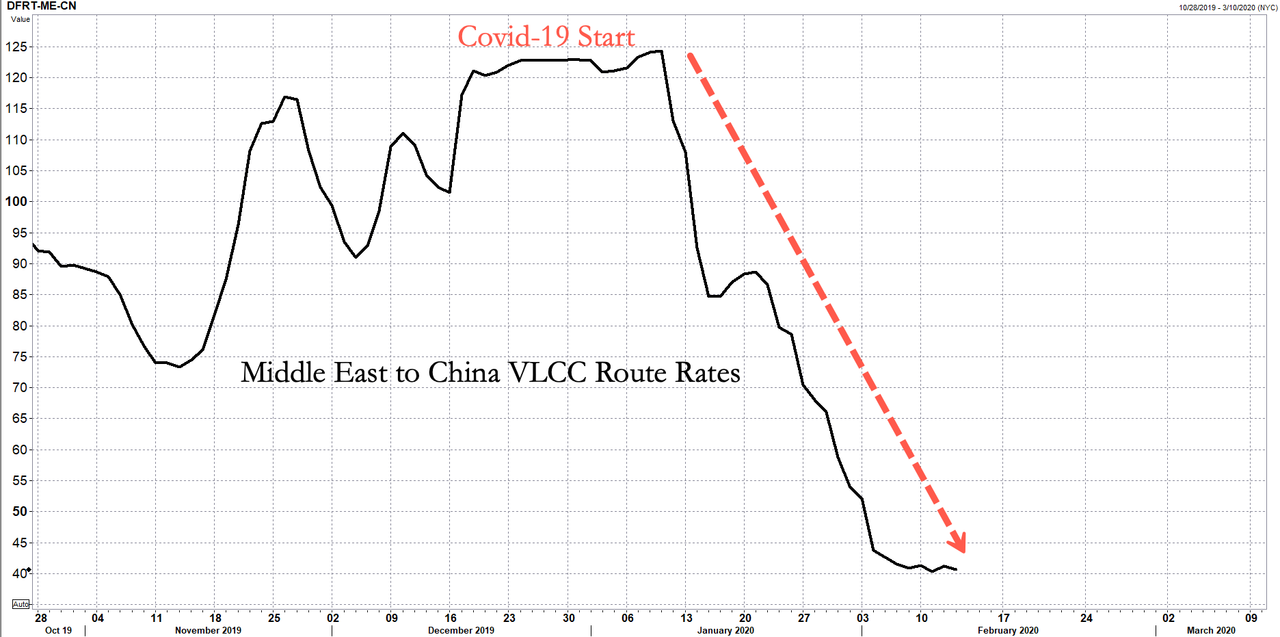 The parking lot of tankers developing off the coast of not just China but other countries in the region have forced some traders to transfer crude to less expensive tankers to save on demurrage costs, over the fear cargos could be moored offshore for an extended period as an economic crisis in China unfolds.
And to summarize what we know so far: China's economy is collapsing, crude consumption is plunging, which has forced refiners to cut runs as a glut is developing, has now led to tanker parking lots moored off the shores of many countries in Asia.
What is also known is that bunker fuel prices at major ports in Asia, including Singapore, Hong Kong, South Korea, Taiwan, and Japan, have been declining since the virus outbreak began early last month.
The world is bracing for a huge virus shock from China, not seen in over a decade – this could easily tilt the world into recession.
AC
109 views