via Liz Ann Sonders:
Global economic data's been missing expectations for longest duration in history of
@Citi
global economic surprise index w/ 75% of global economies having PMI < 50
@csm_research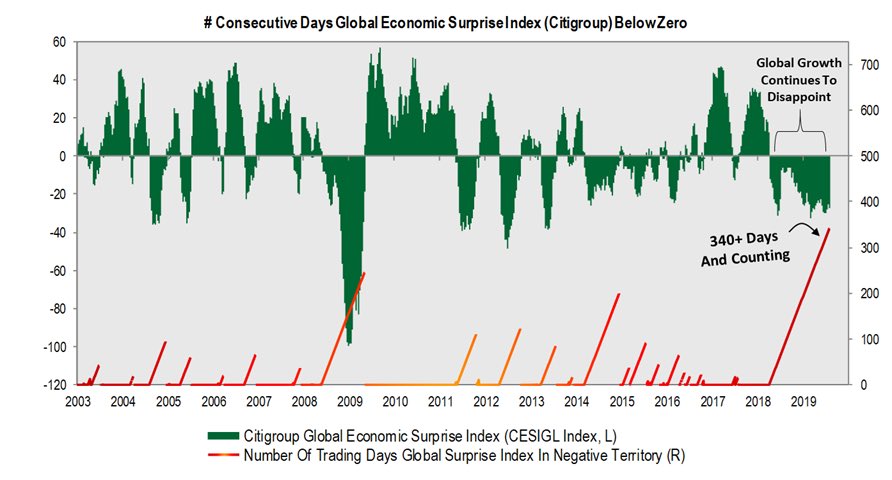 "The continued plunge in production is scary," Bankhaus Lampe economist Alexander Krueger said
The global bond market is sounding the alarm that things won't be able to carry on much longer before a recession strikes.
Raising the question how much pain it can take before it is forced to act. The BOJ faces two market-driven problems as the U.S.-China trade war escalates – a strengthening yen and sliding government bond yields.
Now it's getting serious. As the trade war escalates further, the chances of a recession are rising.
609 views