by Natura Naturans
The 10Y US Treasury yield is now down 11bps from the FOMC Statement, plunging back below 2.00% for the first time since November 2016, erasing almost the entire move since President Trump was elected…
Gold has spiked up to almost $1400…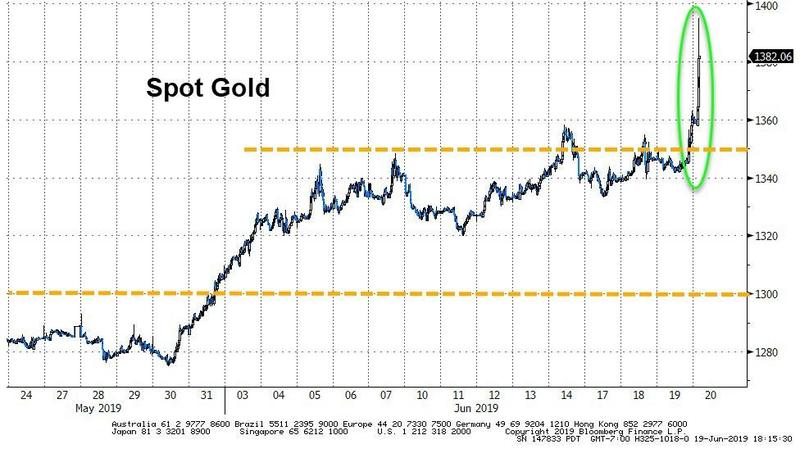 As the US dollar sinks: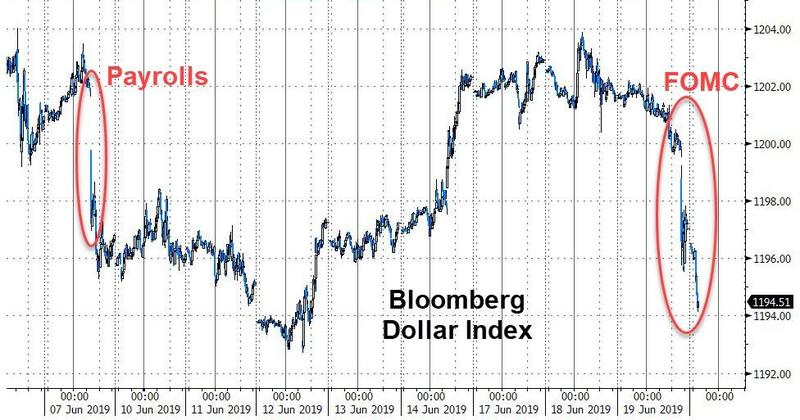 The "jaws of death" opens wider, the difference between the S&P and the 10 year yield: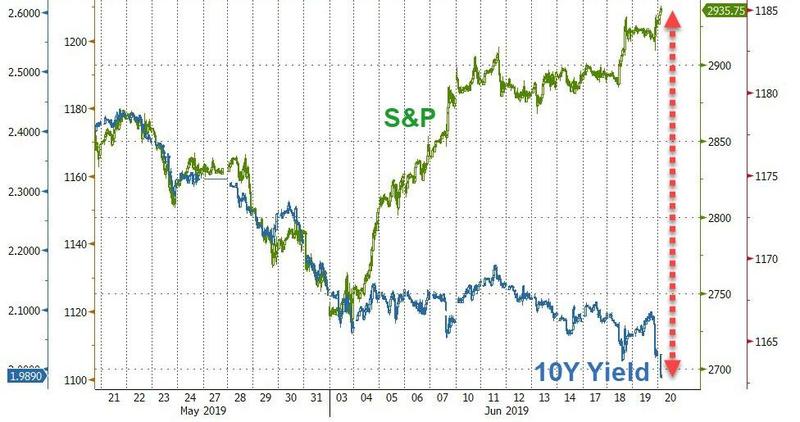 It is QUITE apparent what happens next, the stock markets around the world will collapse. BYE BYE!
My entire retirement is in gold by the way.
www.zerohedge.com/news/2019-06-1…e-nov-2016
8 Reasons A Huge Gold-Mania Is About To Begin
An epic gold bull market is on the menu for 2019.
Central Banks See the handwriting on the wall: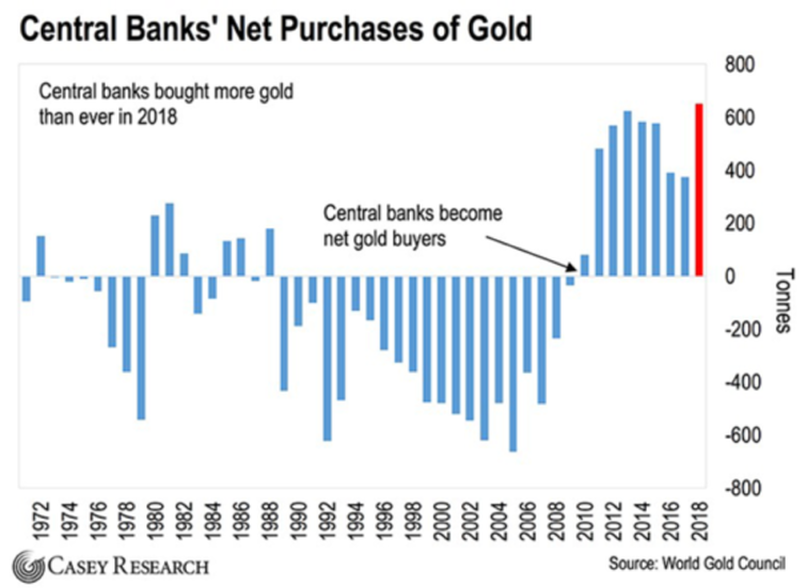 www.zerohedge.com/news/2019-06-19/8-reasons-huge-gold-mania-about-begin
Even the Bolsheviks adopted the gold standard. AFTER they ruined the Ruble by printing endless amounts of them. At first they thought destroying money was going to introduce a new unity among the people. All it did was make everyone equally poor. Starvation and stagnation practically destroyed the new communist state. The same thing has paralysed Venezuela, Zimbabwe, and many other countries that have printed too much money. In their haste to find a solution the communists adopted the gold standard and some capitalist practices like banking:
"At the end of 1922, the Party turned to a "bourgeois" banker, Nicholas Kutler—an advocate of liberal reforms prior to the 1917 revolution—to solve their fiscal crisis. Kutler's solution was the return to a gold-based currency. The new banknotes, known as chervonets, were backed by gold bullion and foreign reserves. Over the next two years, Russian currency was stabilized as the worthless rubles were replaced by gold-backed bank notes. Lenin, embarrassed by the socialist backpedaling, insisted that the measure was only temporary, and as soon as communism became global, money would disappear (successfully, this time) and gold would only be used for the construction of toilets."
www.zerohedge.com/news/2019-06-1…ying-money
636 views