by Jim Quinn
"In many ways this is the greatest economy in the HISTORY of America and the best time EVER to look for a job!" – Donald Trump – June 2018
This is the narrative being spun by Trump and his Trumpeteers. I always like to verify narratives with facts and reality. It seems the raging inflation in rents, gasoline, healthcare, food, and just about every living expense has wiped out all gains in wages. Real wages have gone up by a big fat ZERO percent in the last year. They have barely budged above 1% since Trump's election. But credit card debt has soared, so we have that going for us.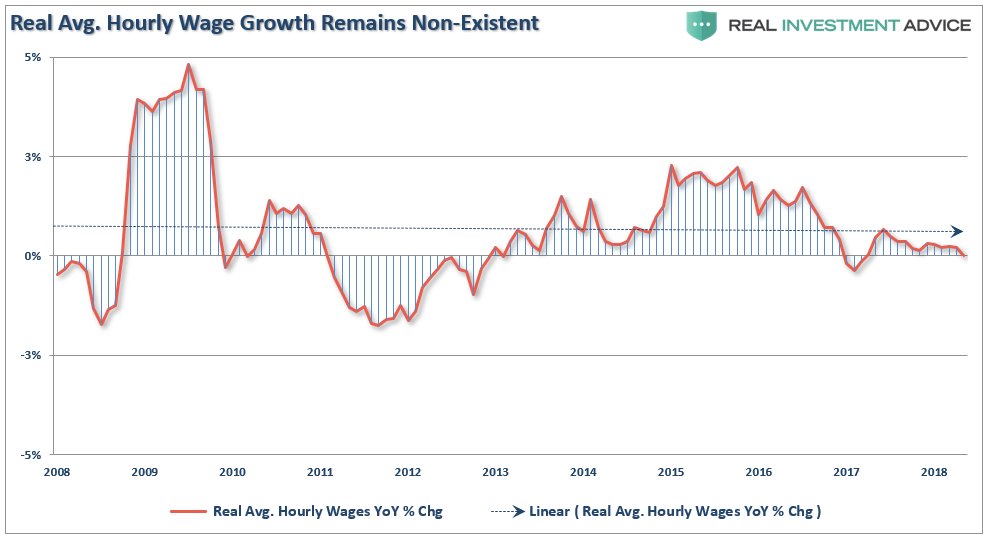 Do you see a trend in employment growth? My eyes might be deceiving me, but the growth seems to be waning since Trump's election. But these are just facts. Ignore them and believe the Trump spun narrative. BEST ECONOMY EVER!!!!!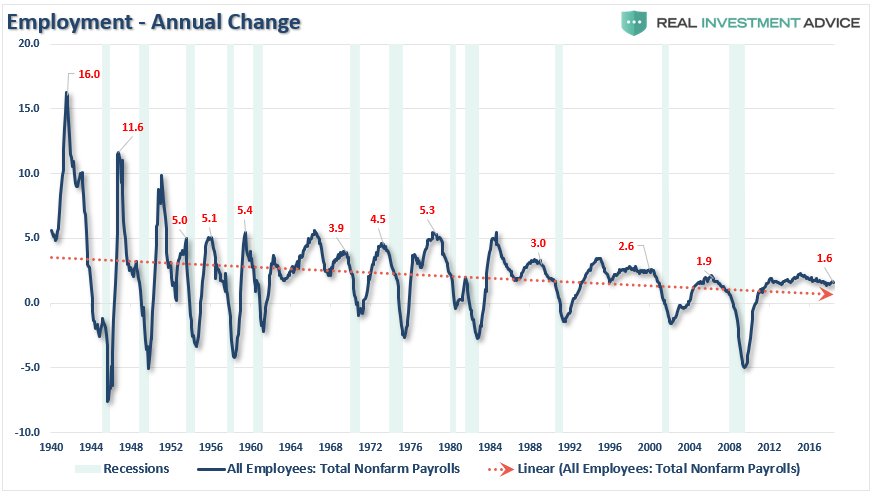 www.zerohedge.com/news/2018-07-12/sorry-america-hope-income-growth-collapse-wages-stagnate-second-month-row
Sorry America: Hope For Income Growth Collapses As Real Wages Stagnate For Second Month In A Row
by Tyler Durden
Thu, 07/12/2018 – 08:56
'Hope' was never a good strategy…
Since President Trump was elected, expectations for rising incomes soared to its highest level since 2001 in March.
However, as real average hourly earnings growth has subsided, that hope has suddenly crashed back to reality…
So much for those 'soft' survey questions!
In fact for the last two months, real average hourly earnings growth has been unchanged on a year-over-year basis.
But it's not like you didn't get a pay rise America – Real average weekly earnings up $0.88 from a year earlier to $371.05.
So stop complaining!!
1,454 views