by Simon Black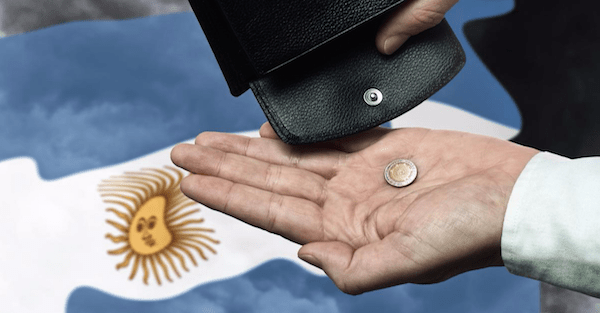 In today's podcast, I share more thoughts on Puerto Rico including my experiences opening a business there.
While the island has its problems, I'm still bullish on the long-term future given Puerto Rico's incredible tax incentives (especially after meeting with their government leader and seeing how open they are to productive people moving in).
I also harp on the latest drama in Argentina…
Less than a year after issuing 100-year bonds, the country (which has a long history of default) is in economic turmoil. And the largest investors who bought these bonds – including JPMorgan and Fidelity – are sitting on huge losses.
These huge investors are so starved for yield, that they willingly lent money to a default-prone government for 100 year. But, as individuals, we have much better options to earn a decent return… with DRASTICALLY less risk.
I share a few of those options near the end of today's discussion.
You can listen here…
And to continue learning how to ensure you thrive no matter what happens next in the world, I encourage you to download our free Perfect Plan B Guide.
Because… If you live, work, bank, invest, own a business, and hold your assets all in just one country, you are putting all of your eggs in one basket.
You're making a high-stakes bet that everything is going to be ok in that one country — forever.
All it would take is for the economy to tank, a natural disaster to hit, or the political system to go into turmoil and you could lose everything—your money, your assets, and possibly even your freedom.
964 views