CBS: March For Our Lives Crowd In D.C. Smaller Than Expected, Just A Quarter Of Organizers' Estimates. "It's hard to look at a fourfold overestimate and not see bad faith rather than misjudgment."
But that's not unusual. Anti-gun groups have lots of money, lots of organization, and lots and lots of media help. What they don't have is lots of supporters. There's no shortage of bad faith, though.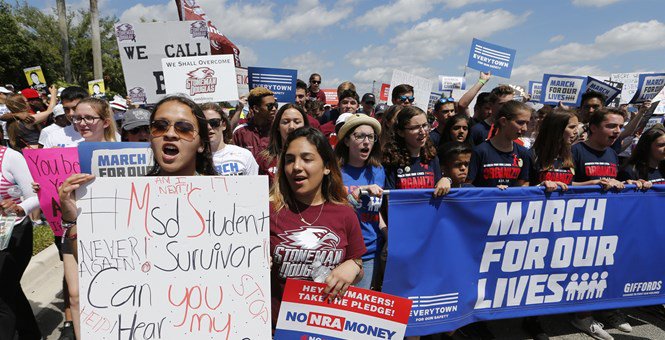 The peak crowd size was 202,796 people, with a margin of error of 15 percent, the firm said. The crowd reached its largest size at 1 p.m., according to the company's estimates.

The organizers put the total number of attendees at closer to 800,000. The largest single-day demonstration in U.S. history was the 2017 Women's March, with a crowd size of 440,000 people, according to DDIS' estimates.
h/t GR