'We've never seen anything like this': As Trump threatens to close border, migrants overwhelm Texas cities
EL PASO – Under a bridge connecting the U.S. with Mexico, dozens of migrant families cram into a makeshift camp set up by U.S. Customs and Border Protection. The families are there because permanent processing facilities have run out of room.
Seven hundred miles east, busload after busload of weary, bedraggled migrants crowd into the Catholic Charities Humanitarian Respite Center in McAllen, Texas. Organizers there are used to handling 200 to 300 migrants a day. Lately, the migrants have been arriving at a clip of around 800 a day, overflowing the respite center and straining city resources.
"It's staggering," McAllen City Manager Roy Rodriguez said. "Really, we've never seen anything like this before."
Along the Texas border with Mexico – from El Paso to Eagle Pass to the Rio Grande Valley – masses of migrants have been crossing the border in unprecedented numbers, overwhelming federal holding facilities and sending local leaders and volunteers scrambling to deal with the relentless waves of people.
Spring Brings Surge of Migrants, Stretching Border Facilities Far Beyond Capacity
Some of the children detained under the bridge in El Paso hide their faces in their hands, shielding themselves from the blowing dust. Behind the razor wire, families sit on gravel littered with paper cups, potato chip bags and torn Mylar blankets.
"This place looks like a concentration camp and we're not supposed to have that in America," said David Casillas, 44, a disabled veteran who tried to donate baby food on Friday to the hundreds of migrant families peering out through the fence. Border Patrol agents turned him away.
The makeshift encampment under the bridge, where immigration officials are detaining hundreds of migrants in a military tent with little hot food, was set up last week after the main border processing center in El Paso reached up to 400 percent of its capacity in the largest influx of migrants to the United States in years.
Similar scenes are unfolding at border stations across the 1,900-mile frontier, where Kevin McAleenan, the commissioner of Customs and Border Protection, said last week that facilities had reached a "breaking point."
In McAllen, Tex., the Border Patrol's processing center was holding 2,200 migrants on a recent day, well over the facility's capacity of 1,500. "Were the conditions horrible? Beauty is in the eye of the beholder, I guess," Senator Jon Tester, a Democrat from Montana, said after visiting the center last week. "I don't think they were horrible, but by the same token it was gut-wrenching to see mothers and children sitting there in cages."
TRUMP CUTS AID TO EL SALVADOR, GUATEMALA, HONDURAS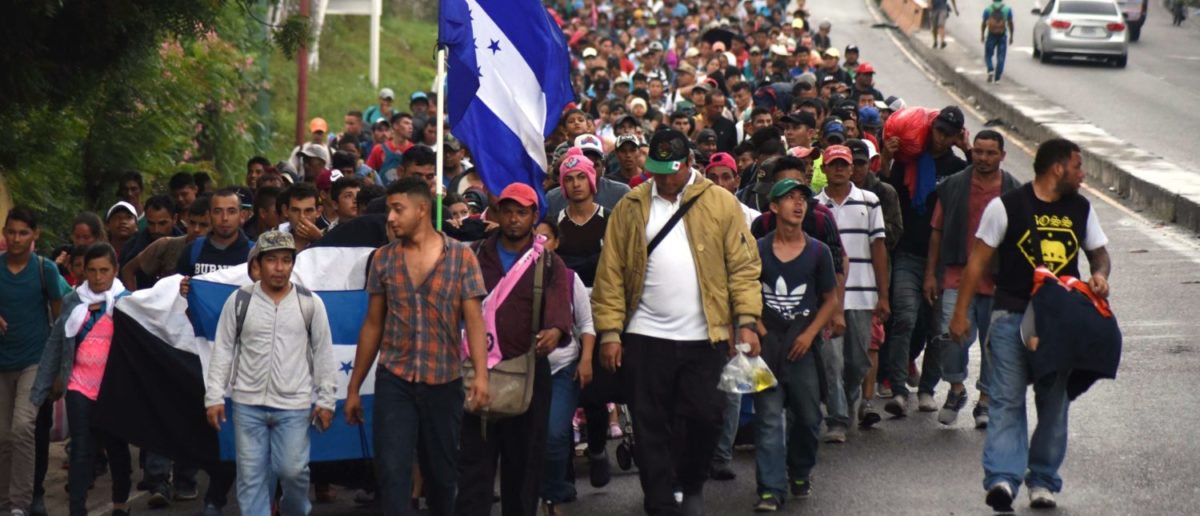 Trump has claimed that the countries had "set up" caravans of migrants in order to export them into the United States
(Adds Democratic comment)
WASHINGTON, March 30 (Reuters) – The United States is cutting off aid to El Salvador, Guatemala and Honduras, known collectively as the "Northern Triangle," the State Department said on Saturday, a day after President Donald Trump blasted the Central American countries for sending migrants to the United States.
"We are carrying out the President's direction and ending FY (fiscal year) 2017 and FY 2018 foreign assistance programs for the Northern Triangle," a State Department spokesperson said in a statement. The department declined to provide further details.
2,545 views