"S&P 500 Melt Up… SM Rally May Soon Come To An Abrupt End.." h/t jwlondon98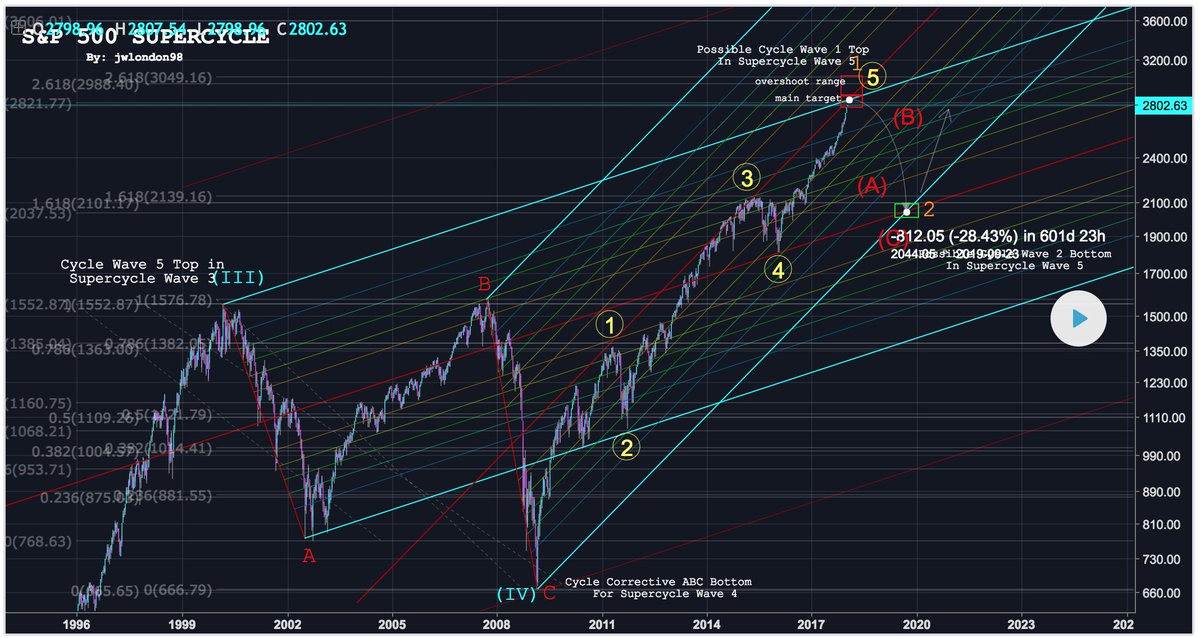 "SHORT
SP500,Bearish opportuniy,Long term trading opportunity" h/t AaronGmy pic.twitter.com/wBdUaUTTCl

— Alastair Williamson (@StockBoardAsset) February 4, 2018
— Alastair Williamson (@StockBoardAsset) February 4, 2018
Crash signal: Watch out for Risk-Parity funds as stocks and bonds suffered concerted selloff! pic.twitter.com/M3xQG5gJXX

— Holger Zschaepitz (@Schuldensuehner) February 3, 2018
Looks as if bonds bubble has finally popped. Global bonds have lost $710.8bn in value this week, biggest weekly loss since Nov 2016, on solid US jobs data and more hawkish CenBank comments. pic.twitter.com/mN3D5YgqfX

— Holger Zschaepitz (@Schuldensuehner) February 3, 2018
This weeks bond massacre in one chart: US 10y yields jumped to 2.85%, highest since Jan 2014, 10y Bund yields closed at 0.76%, highest level since Sep 2015. pic.twitter.com/jviJYa8sSl

— Holger Zschaepitz (@Schuldensuehner) February 3, 2018
Bond Market's Debt-Ceiling Alarm Bell Is Ringing Loud and Clear
Investors demand higher yield to hold early March T-bills

Feb. 6 four-week bill sale may show angst on drop-dead date
In the $2 trillion Treasury-bill market, where the U.S. government turns for short-term funding, investors are showing they're plenty nervous about the approaching deadline to raise the nation's debt ceiling.

With Treasury expected to exhaust its borrowing authority as early as the first half of March, a four-week bill sale on Tuesday will serve as the latest gauge of investor anxiety. There's growing concern that the impasse over the debt limit will become entangled with efforts to keep the government open. Current federal funding expires Feb. 8, and the Republican-led Congress has been working on a stopgap measure to extend that into late March.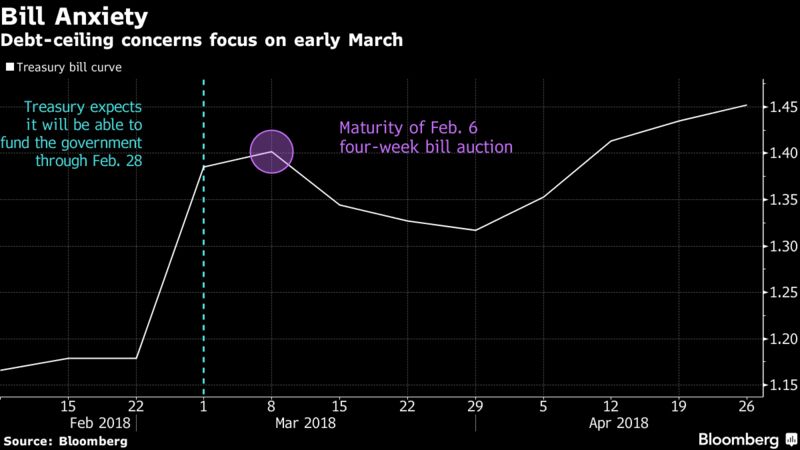 Just a blip? Global stocks have lost $1.8tn in market cap this week, equal to GDP of #Brazil, in biggest rout since 2016 as rising inflation expectations plus the realization that significant deficit expansion accompanies tax reform may be weighing on bonds & stock valuations. pic.twitter.com/hAdOfI8z7I

— Holger Zschaepitz (@Schuldensuehner) February 3, 2018
move along nothing to see here… pic.twitter.com/wFUaMiCeQZ

— Alastair Williamson (@StockBoardAsset) February 4, 2018
What do You Think? pic.twitter.com/wKO0pptyIn

— Alastair Williamson (@StockBoardAsset) February 3, 2018

Stock Markets Will CRASH If Central Banks Raise Interest Rates! There's Just ONE Problem.
The market is completely resting on central banks printing money and keeping interest rates low. But there are strong forces pushing rates up (Slowly). There's no way this will end well. What do you think the first asset to feel the effects of rising interest rates?

When you see what has happened with interest rates over the past decade, you know how difficult this has been to see a market standing on nothing but air. Interest is not kept low to stimulate grow. It's kept low, to keep the market alive.
ECB-BS-2018-02-02.jpg (650×427)
media.peakprosperity.com/images/ECB-BS-2018-02-02.jpg
Some ECB Officials Are Said to Urge Clearer Interest-Rate Signal – Bloomberg
www.bloomberg.com/news/articles/2018-02-01/some-ecb-officials-are-said-to-urge-clearer-interest-rate-signal
Effective Federal Funds Rate | FRED | St. Louis Fed
fred.stlouisfed.org/series/FEDFUNDS
20180203_normal_0.jpg (540×345)
www.zerohedge.com/sites/default/files/inline-images/20180203_normal_0.jpg
898 views