GOOGLE takes aim at 'fake' websites with new browser warning…
Because most people don't notice when they're at the wrong website.

It's hard to be sure where you are on the internet these days. Carefully checking the URL is one approach to avoiding danger. Trouble is, many fraudulent websites use tricks to make their URLs look like the real deal.

Now, Google wants to call them out.

To do that, the company is developing a new warning in its Chrome browser that appears when you're visiting a site that's mimicking a well-known web page. The warning could ask you, for example, if you actually meant to go to "paypal.com" when you were headed to a lookalike scam site called "paypa1.com" instead.

The warning is intended to take the pressure off you to notice when something's wrong with the URL. That's important because most people don't notice when they're headed off to a scam site, Google Chrome engineer Emily Stark said in a talk on Tuesday at the Enigma Conference, a security and privacy event.

"What people are seeing in the URL bar really just isn't helpful to them as a security mechanism," Stark said.

The warning could help make it harder to carry out on one of the most pervasive and effective hacking attacks out there — phishing. If users heed Chrome warnings, it could save them from entering usernames, passwords or credit card information into websites controlled by criminals. It could also keep them from downloading malicious software at scam websites that could do things like encrypt their data and demand a ransom.
MICROSOFT LABELS PROVEN HOAXES 'CREDIBLE'; NEWSGUARD FAILS
NewsGuard, which is the establishment media's latest effort to blacklist alternative media sites, is giving its sign of approval to proven hoaxes, even to stories that have been retracted.
Microsoft is so desperate to spread fake news and blacklist ideas it doesn't like, NewsGuard is automatically included in one of its browsers.
You will find more examples below, but here is NewsGuard's seal of approval (on the Google search page) for Rolling Stone's 2014 hoax about a gang rape at the University of Virginia (UVA).
Rolling Stone (which NewsGuard gave a passing grade) was eventually forced to retract the story and settle some lawsuits, but the far-left HuffPost's aggregation of Rolling Stone's proven lie is still live, and that green checkmark is NewsGuard's way of telling readers they are reading something credible:

You see, when you do a Google search of stories, NewsGuard and Microsoft use the green checkmark to tell you what is and is not credible, what is and is not blacklisted, and this is NewsGuard giving the green light to a story that was so fake, it had to be retracted.
Compare that to NewsGuard's labeling as fake news a basic news story like this one…

Why is NewsGuard labeling that fake news? Simply because Breitbart News published it. We didn't even write that story. The AP did. We are simply aggregating the AP…
Look at the roundup below, which took less than 20 minutes to track down. Every single one of these stories is fake news, starting with BuzzFeed's debunked lie about President Trump telling his then-personal attorney, Michael Cohen, to lie to Congress.
Look at how NewsGuard and Microsoft openly and audaciously deceive their readers…
The Washington Post's debunked hoax about Russia hacking Vermont's utility grid — credible!!
The lie about first lady Melania Trump being an illegal alien — credible!!
The lie about Trump changing the name of Black History Month — credible!!
The lie about Trump threatening to invade Mexico — credible!!
The lie about Congress investigating a Russian fund with ties to Trump — credible!!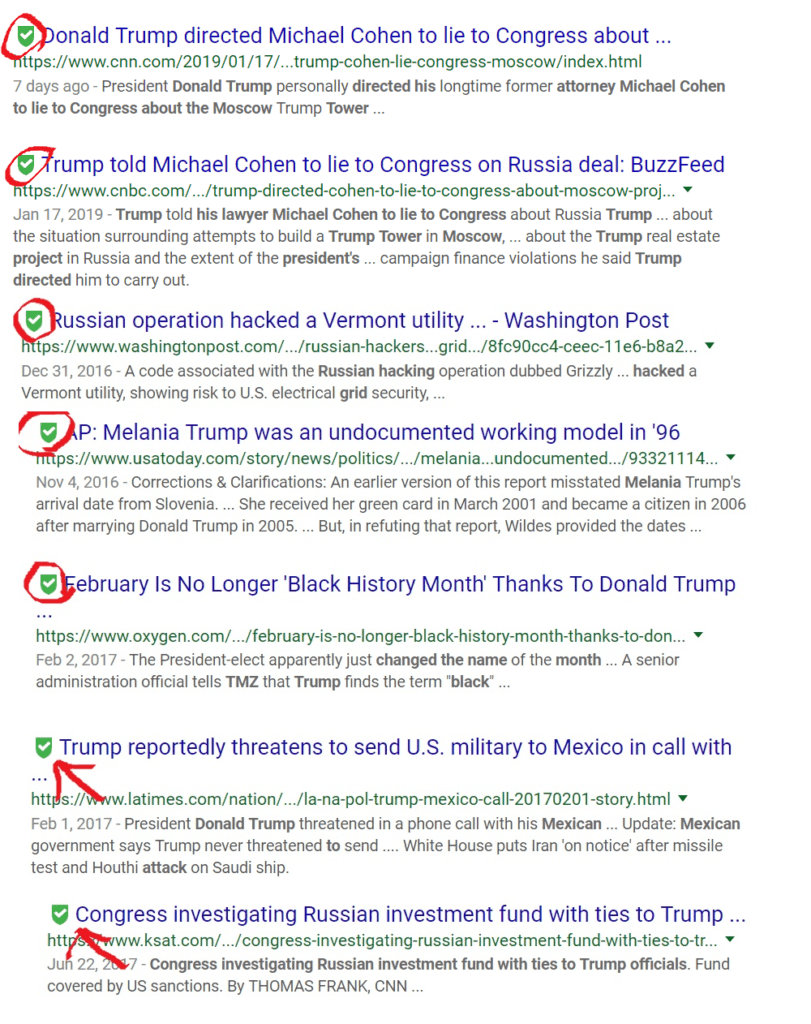 So why? Why are NewsGuard and Microsoft deliberately marking fake news as credible? Why are they looking to fool people into believing proven hoaxes are legitimate stories — even outrageous ones about the first lady coming to the country illegally?
This is all about 2020, my friends.
FACEBOOK EARNINGS BLOWOUT DESPITE PRIVACY BREACHES…
Facebook's announcement that monthly users took off in Europe and Asia in the fourth quarter shows the company may not ultimately pay a substantial business cost commensurate with the public outcry over its privacy practices.
The results could have bigger implications for other tech companies, including Amazon and Apple, which both have a stake in quantifying consumer privacy outrage in business terms.
1,123 views