via ZH:
About 8 years after Carl Icahn famously entered the Herbalife fray, spurring a short squeeze that helped decimate Bill Ackman's now-infamous $1 billion short against the company, Icahn appears to be making his exit.
Icahn reportedly will be selling $600 million worth of his stake back to Herbalife and, as a result, will be relinquishing his 5 board seats. The company will be buying back the massive chunk of stock using cash on hand and its credit facility. The transaction is set to close by January 7, 2021.
An Herbalife PR put out Sunday night said:
Herbalife…today announced that on January 3, 2021, it entered into an agreement to repurchase approximately $600 million of the Company's common shares beneficially owned by Carl C. Icahn and certain of his affiliates, at a purchase price of $48.05 per share, the closing price of Herbalife Nutrition's common shares on December 31, 2020, the last trading day prior to the execution of the purchase agreement.

The purchase of the shares will be funded from Herbalife Nutrition's cash on hand and existing credit facility. The repurchase announced today is a part of the Company's 2018 share repurchase program that, including the shares to be repurchased in this transaction, will have resulted in the Company repurchasing a total of approximately $1.5 billion in shares.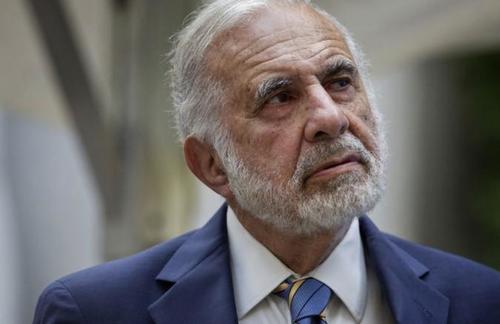 Icahn's Directors resigned effective January 3, 2020, the release says: "Pursuant to a support agreement entered into in 2013, at a time when the Company was under pressure from short sellers, the Company agreed to give Icahn Enterprises five board seats for as long as it held at least 14 million Company common shares. In light of the fact that this transaction will take Icahn Enterprises's holdings under this threshold, all five director designees previously nominated by Icahn Enterprises resigned from the Company's board of directors on January 3, 2021 and the support agreement was terminated at the same time."
Herbalife spun the transaction as showing confidence in its stock by buying back the shares. "Our decision to repurchase these shares is a testament to the strength of our business and our long-term growth prospects…" the company's CEO said.
Icahn said that the time for activism in Herbalife "has passed":
"I made the initial investment in Herbalife Nutrition more than eight years ago, because I believed strongly in the Company's strategy, products and business model. When I began purchasing the shares, I believed it was undervalued for extraneous reasons that I thought made little sense. At the time, I believed the Company was in need of an activist and that certainly turned out to be correct. Yet, the time for activism has passed as the Company has grown, and I don't typically invest billions of dollars in companies where our role as activist is not needed. That being said, Herbalife Nutrition's products and business opportunity are needed now more than ever, and I look forward to remaining a shareholder of the Company."
…
…