via @NorthmanTrader:
Just to highlight how Fubar this all this:
We're seeing the loosest financial conditions since 1993.
Back then Fed RAISED from 300bp to 600bp.
Now they want to CUT coming from a low 225bp with historic loose financial conditions still in place.
It's asinine to cut rates here.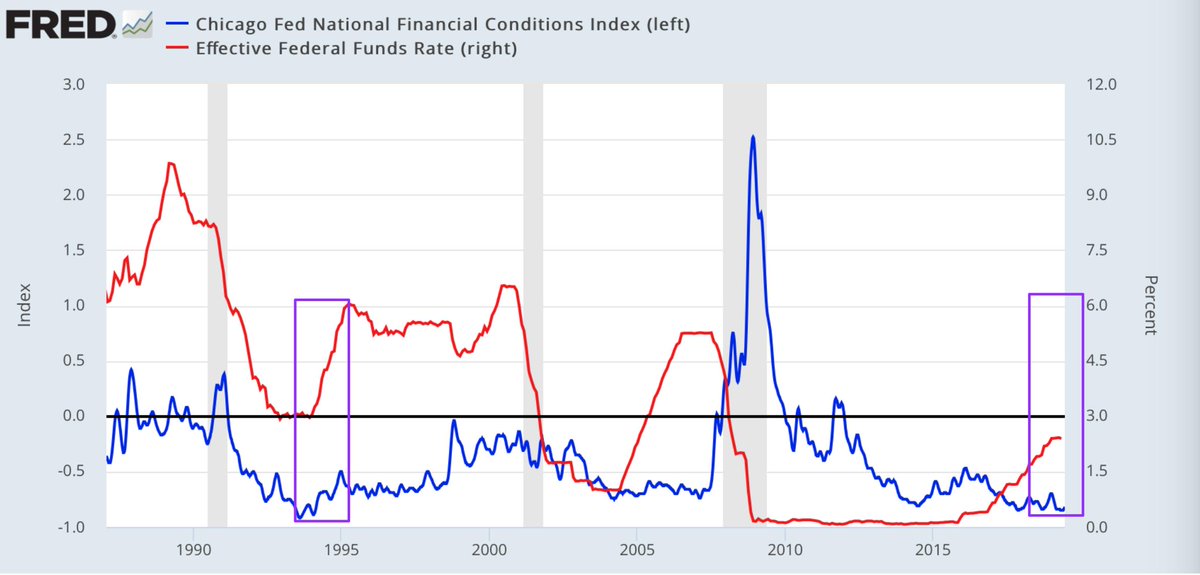 421 views