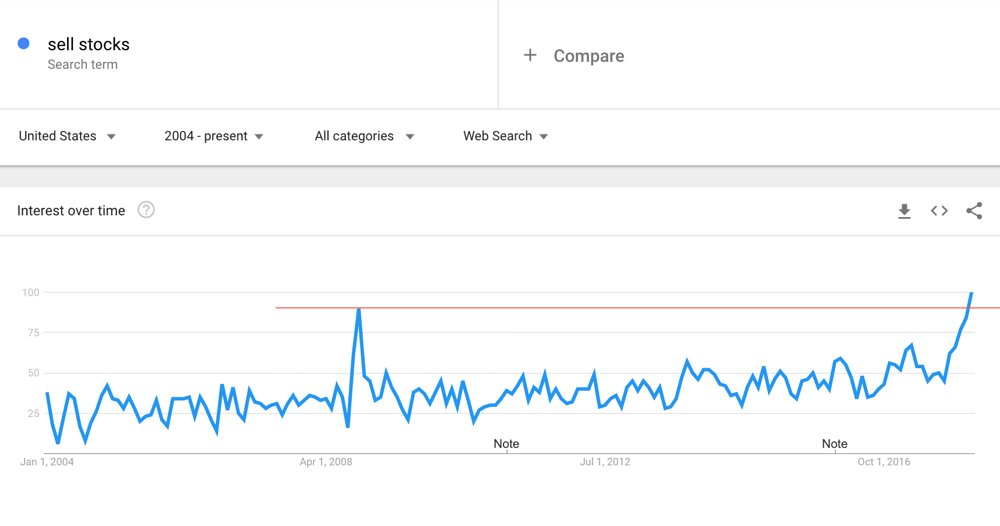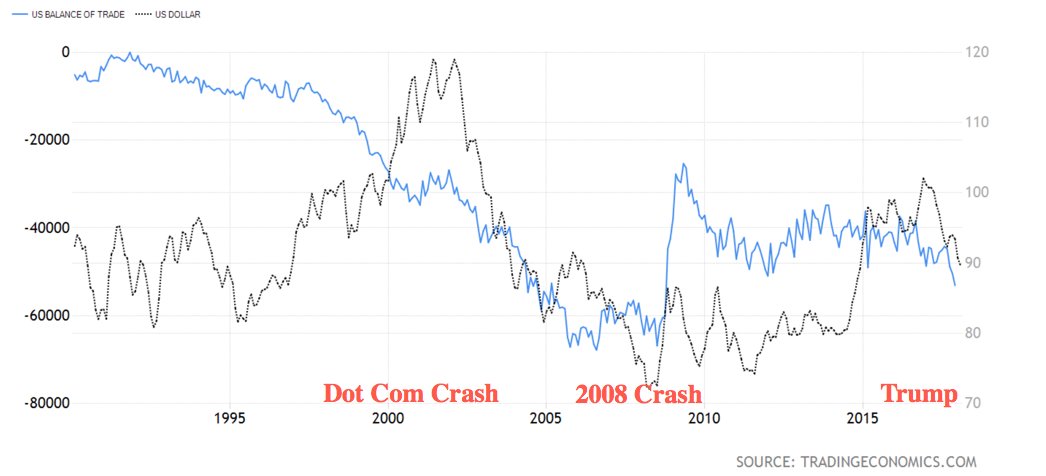 h/t @StockBoardAsset

Interest rates are rising on bad economic news not good. Q1 GDP growth forecasts have been dropping fast, while inflation is rising and the dollar is falling. Stock market bulls are delusional.

— Peter Schiff (@PeterSchiff) February 15, 2018
Producer Prices Rise More Than Expected In January, Markets Shrug t.co/lKx62FUXKJ

— zerohedge (@zerohedge) February 15, 2018

City of London financiers contemplate "imminent" 2018 US stock market crash of up to "50%"
A new analysis published on the website of a London-based think-tank, funded by the world's biggest banking and financial services institutions, warns that the US stock market is on the brink of an imminent crash that could trigger another global recession.

The document by a senior US economist and former Houblon-Norman Fellow at the Bank of England is published on the website of the Centre for the Study of Financial Innovation (CSFI), which runs around 100 roundtable events a year involving financial services insiders from the UK and beyond.

The document forecasts that in 2018, US stock prices are likely to plummet by as much as "forty to fifty percent"?—?compared to the less than five percent plunge in early February. The document was published weeks before the recent stock market volatility.

The warning of a forty to fifty percent drop points to the prospect of a global financial crash worse than the 2008 banking collapse.

It comes at a time when the Federal Reserve, Bank of England and other authorities are looking to tighten up their cheap money policies, as economic growth is at its highest levels since the 2008 slump.

Reagan black Monday, Bush Great Recession, Trump Great Depression 2.0.


Europe's $1 Trillion Bad Loan Headache
Tepid Loan Data Answers The Boom Narrative
United States NY Empire State Manufacturing Index hit resistance. Is this as good as it gets? pic.twitter.com/vdOgrtaMhK

— Alastair Williamson (@StockBoardAsset) February 15, 2018
US 10y yields on course to 3%. Now trading at 2.92%, highest level since 2014. pic.twitter.com/Z9VhJPpqNy

— Holger Zschaepitz (@Schuldensuehner) February 15, 2018
go home real estate, you are drunk pic.twitter.com/zS3Tv1YIId

— Alastair Williamson (@StockBoardAsset) February 15, 2018