by Ruby Henley
This story is being written in facets which I am still putting together.  The facets are connected to the JonBenet Ramsey murder, human trafficking, and the suspicious murders of those involved in the JonBenet Ramsey murder investigation.  Right now, it is being reported on Twitter that a suspicious camp has been discovered in Arizona.
There is background noise that there were arrests made last night.  Apparently, this may not be true. I am finding confusion around all of these events.
twitter.com/MoPopskull/with_replies
"Have you seen what is happening in Tucson, Arizona? On US soil cartel is operating child and human trafficking under a decommissioned mining company Cemex.  Johnathon is sitting on his ass, send some real help for our patriots. #operationbackyardbrawl"
#WhereAreTheChildren #OperationBackyardBrawl

Massive child sex trafficking camps found near Tucson. More being discovered as we speak. Looks like there are graves as well. Authorities and media are doing NOTHING. #QAnonArmy Spread this far and wide. t.co/fGt3R3mzJW

— MoPopskull (@MoPopskull) June 3, 2018
Veterans on Patrol is a group who have made a shocking discovery while looking for homeless veterans.
"The solar lights are what gave it away," said Lewis Arthur. "If we hadn't been walking on the right trail we would have never seen it, we would have walked right past it."
The group found disturbing things, like trees that had restraints on them, a crib, a stroller, in addition to hair dye, an outdoor bathroom and pornographic material.
"And we are right there and our city is right there, our children are right there and it's not my problem if it's not in my backyard," said Arthur. "Now it's in our backyard."
Unbelievable, and the pieces are still being put together – connections still  being made as we speak.
'Tucson News Now' t along with Craig Sawyer and Jerry Peyton, a former Navy SEAL and Tucson firefighter, expressed their thoughts on what finding this camp means.
"I didn't expect to see something this heinous and inhumane this close," said Sawyer.  "I served in the military to keep things like this from happening here that's why I risked my security, so nobody here would have to put up with this."
The "cave" the group found is about 5-feet high and at the end is a tire and a large water container.  Even more disturbing is what was found inside the container – a dresser and two crates. It was not big enough for an adult, but a child could easily fit inside.
"I have heard of rooms full of kids in houses and basements and things like that, but nothing underground like this, like an underground cell that's pretty creepy," said Sawyer.
He said it looked like the last time someone was at this camp was possibly 10 days ago, and he believes they could come back.
"In fact there's another one nearby that they found that they are already digging with fresh tools and fresh dirt," according to Sawyer.
We were told Tucson Police Department investigators were out to the camp recently to take photos and write a report.  We reached out to the department and have yet to hear back from them.
BREAKING UPDATE – www.kvoa.com/story/38338092/tucson-police-find-no-evidence-abandoned-south-side-camp-linked-to-child-sex-trafficiking
This is a breaking update on the camp, and it is making no sense to me.  Nevertheless, here it is.
'Tucson Police find no evidence abandoned south side camp linked to child sex trafficking –
According to Tucson Police, all members of the group Veterans On Patrol peacefully vacated private property along the Santa Cruz River Sunday night where they claimed an abandoned camp was being used for child sex trafficking.
Officers will remain in the area and will continue to investigate.
So Veterans on Patrol truly believe this is the site used for child sex trafficking, but the Tucson police strongly disagree with this.  That is strange within itself.
TPD investigators have been to the site multiple times, with detectives and officers. According to Sgt. Pete Dugan with TPD, it appears to be nothing more than an abandoned camp.
Police say they appreciate public awareness and the calls to their office, but they investigated and there does not appear to be any signs of human or sex trafficking.
How can they say this?  After reading the detailed description, one cannot help but believe what Veterans on Patrol are saying.
Police say they are continuing to investigate. They also tell News 4 Tucson, anyone on that private property is trespassing. The department has yet to make an arrest.
"Anybody that walks through that site will clearly know that's sex trafficking," Veterans On Patrol spokeswoman Addie Rivera said. "That's children and women being abused.
They have not been out here to collect any evidence and we have them in our possession."
News 4 Tucson asked to see the evidence. We were told it's being stored in a private area and that the evidence has not been turned over to police.
Sgt. Dugan said officers have been patrolling the site and it's putting great strain on the department's resources.
As these individuals make their case, an upside down flag signaling a distress call waves in this sliver of the Sonoran Desert.
Now, we are going to switch gears and talk about the absolutely remarkable event unfolding in  another part of Arizona – Scottsdale.
Steven E. Pitt, a forensic psychiatrist who worked on the JonBenet Ramsey case, was killed on Thursday. The police believe the fatal shootings of two paralegals on Friday are connected to Dr. Pitt's death.  And as if that is not enough, there seems to be a fourth murder.
A fourth victim, 72-year-old Marshall Levine, was found dead Saturday.  He was found in his office at a mental health counseling facility. So there seems to be suspicion this fourth murder may be connected to the other three.
I find all of these multiple events unbelievably suspicious in the fact they seem to be connected to child sexual abuse.  I have no idea about the last one, but they are difintely indicating they feel it is connected to the first three.
We know that the first three are connected to the JonBenet murder investigation.  But can all of these events be connected?
The psychiatrist who worked on the JonBenet investigation –
The paralegals associated with him –
The fact that JonBenet was a victim of child sexual abuse and murder –
The fact that the fourth murder is in a mental health facility –
The camp was discovered and initially believed to have been involved in child sex trafficking –
And last of all, it is all happening in Arizona.
The fatal shootings of two paralegals on Friday in Scottsdale, Ariz., have been linked to the killing of Steven E. Pitt, a forensic psychiatrist known for his work on high-profile cases like the JonBenet Ramsey investigation, and who was shot miles away less than a day earlier.
Dr. Pitt, 59, was shot dead as he was leaving his office building on Thursday around 5:30 p.m., Sgt. Vincent Lewis, a spokesman for the Phoenix Police Department, said on Saturday. His department released a sketch of a suspect the day after the killing.
Witnesses told the police they had heard "a loud verbal argument and they heard shots," Sergeant Lewis said. Dr. Pitt was found "critically wounded" on a walkway outside his office building on North 71st Street, Sergeant Lewis said, and pronounced dead at the scene by the Phoenix Fire Department.
Less than 24 hours later, Scottsdale patrol officers responded to a call at 2:15 p.m. Friday about a shooting around 10 miles from where Dr. Pitt was shot, the Scottsdale Police Department said.
When the officers arrived, they found a woman with a gunshot wound to the head, the police said in a statement. "The victim had walked to a bus parked in the intersection to ask for help," the statement said. She was taken to a hospital, where she later died.
The officers then "followed a blood trail" to a business on First Street, the police said. Inside, they found a dead woman who had been shot in the head.
On Saturday, the police identified the victims as Veleria Sharp, 48, and Laura Anderson, 49. Both women worked as paralegals at the law firm of Burt Feldman Grenier in Scottsdale, the police said.
The double homicide occurred at the law office, the police said, adding that there was a suspect, though they did not provide a name.
On Saturday, the Scottsdale Police Department announced in another statement: "Our investigation has determined that this double homicide is related to the shooting of Steven Pitt."
The Scottsdale Police Department also announced it was investigating a fourth homicide in the area. The police responded to a call just after midnight Saturday about a shooting at a business approximately halfway between the other killings, said Sgt. Benjamin Hoster, a spokesman for the Scottsdale Police.
The police did not know whether that shooting was related to the previous two attacks, Sergeant Hoster said. On Sunday, they identified the man as Marshall Levine, 72, and said he was found dead in his office, which indicated he was a "life coach," Sgt. Hoster said.
Sergeant Lewis of the Phoenix Police described the suspect in Dr. Pitt's killing as a bald, white male wearing a dark-colored hat with a short brim, "kind of like a fedora."
He said that the police had been receiving "continual" tips from the community, but that no arrests have been made. Late on Saturday, the authorities announced that the potential reward for tips leading to an arrest and conviction in the homicides had been increased to $21,000.
HERE IS THE SKETCH OF THE SUSPECT –
THIS POST OCCURRED ON SOCIAL MEDIA-
UPDATE –
HAVE NOT determined whether there was a connection between the paralegals' law firm and Dr. Pitt and his practice.
Dr. Pitt and his firm, Steven Pitt & Associates, frequently consulted with the Phoenix Police Department, Sergeant Lewis said, most notably in the recent case involving the so-called serial street shooter, in which a suspect is in jail awaiting trial.
Sergeant Lewis noted that it "was fairly uncommon" for Phoenix police to receive a call about a shooting in the area where Dr. Pitt was killed. Scottsdale Police records show that only five homicides occurred in the department's jurisdiction in 2017.
Erin M. Nelson, a senior associate at Dr. Pitt's firm who had worked with him for 25 years, described him on Saturday as "absolutely brilliant."
"He was one of the very best at what he did," she said. "He had an incredible capacity to understand human behavior."
Forensic psychiatry requires caution, Dr. Nelson added. "You know you have to be aware," she said. "Certainly everyone in this field understands that when you have human behavior and human emotion involved, at times that results in dangerousness."
The law firm Burt Feldman Grenier released a statement in which it praised the two paralegals who were killed.
"Laura has worked with us as family for more than ten years," the statement said. "Her intellect, passion and friendship has meant more to us than we can even begin to convey."
"Veleria was a treasured member of our work family," the statement continued. "She brought joy, calmness, warmth and compassion to all that she did."
UPDATE –
Double homicide in Arizona connected to JonBenet Ramsey case psychiatrist's death, police say.
The deadly shootings of two women in Arizona on Friday are connected to the death of a forensic psychiatrist who was killed a day earlier, authorities said.
Veleria Sharp, 48, and Laura Anderson, 49, both paralegals, were fatally shot in a double homicide at a law office in Scottsdale on Friday afternoon, according to a news release from the Scottsdale Police Department.
Authorities said their deaths are related to the fatal shooting of Steven Pitt in Phoenix on Thursday.
Pitt, 59, is known for his work in assisting in investigations into the high-profile 1996 Colorado death of 6-year-old JonBenet Ramsey, as well as helping Phoenix police catch an attacker known as the "Baseline Killer" following a string of killings in the city in 2006.
Investigators released a sketch of the suspect who fled the scene, described as a bald, adult white male who was last seen wearing a dark-colored hat, according to Fox 10 Phoenix.
FOX 10 Phoenix
✔
@FOX10Phoenix
Friends remember slain forensic psychiatrist Dr. Steven Pitt, police search for killer:
www.
fox10phoenix.com/news/arizona-n
ews/friends-remember-forensic-psychiatrist-who-was-killed-in-scottsdale-on-thursday#.WxKM-FpakuY.twitter …
8:57 AM – Jun 2, 2018
3
See FOX 10 Phoenix's other TweetsTwitter Ads info and privacy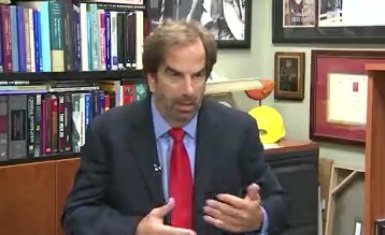 twitter.com/FOX10Phoenix/status/1002897093231566849/photo/1?ref_src=twsrc%5Etfw&ref_url=http%3A%2F%2Fwww.foxnews.com%2Fus%2F2018%2F06%2F02%2Fpolice-phoenix-killings-psychiatrist-2-women-linked.html
In conclusion, this is going to continue to expand, and I am especially interested to hear more about the camp that was discovered.  The conflict between the authorities and the Veterans on Patrol is quite strange to say the least. Stay tuned.
1,910 views