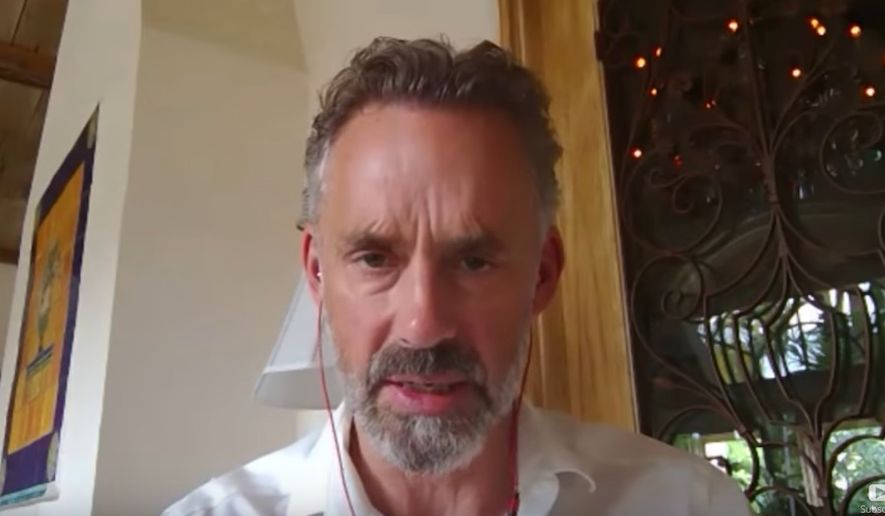 "12 Rules for Life" author Jordan B. Peterson is fed up with the questionable practices of tech giants when it comes to honoring the idea of free speech.
The recent decision by crowdfunding platform Patreon to remove popular YouTuber Carl Benjamin, aka Sargon of Akkad, may have been a free-speech tipping point for the clinical psychologist. Mr. Peterson and fellow pundit Dave Rubin of YouTube "The Rubin Report" announced plans to build a "better alternative" for intellectuals and content creators.
"We've been engaged in lengthy series of email exchanges with all of the people in our network, and no one is happy at all with what's been happening," Mr. Peterson said a joint video released Sunday. "We've been determining what our options are. We looked at Subscribe Star, but it looks like PayPal decided to cut funding out from them."
We are primarily funded by readers. Please subscribe and donate to support us!
---
At issue is Patreon's decision to kill the account of Mr. Benjamin in early December after its staff was made aware of a guest appearance on a small YouTube channel 10 months ago.
The social commentator took an epithet favored by his racist critics, used their definition for the sake of argument, and said they were acting like white versions of the word.
"I didn't think that Patreon would go and say that their terms of service simply don't matter, that they would just judge me on my brand, which has always been politically incorrect, and then now instead of some point instead of the last four years, decide to get rid of me," Mr. Benjamin said Dec. 14. "There were so many different people affected by this over a vast swath of the political spectrum. It's not just people who supported me who were bothered. It's people who are generally interested in taking part in the political dialogue."
Patreon: Problems and Solutions: Dave Rubin @RubinReport and I discuss what we are going to do in the aftermath of Sargon of Akkad's banning: t.co/nH7zaVF2Bw pic.twitter.com/1L3GPx2L86

— Jordan B Peterson (@jordanbpeterson) December 16, 2018
Views: 0