via Otavio (Tavi) Costa:
Consumer confidence-to-sentiment ratio at a cyclical high?
Happened prior to every recession.
Now spiking after sentiment had its worst monthly drop in 7 years.
Stocks never looked so toppy.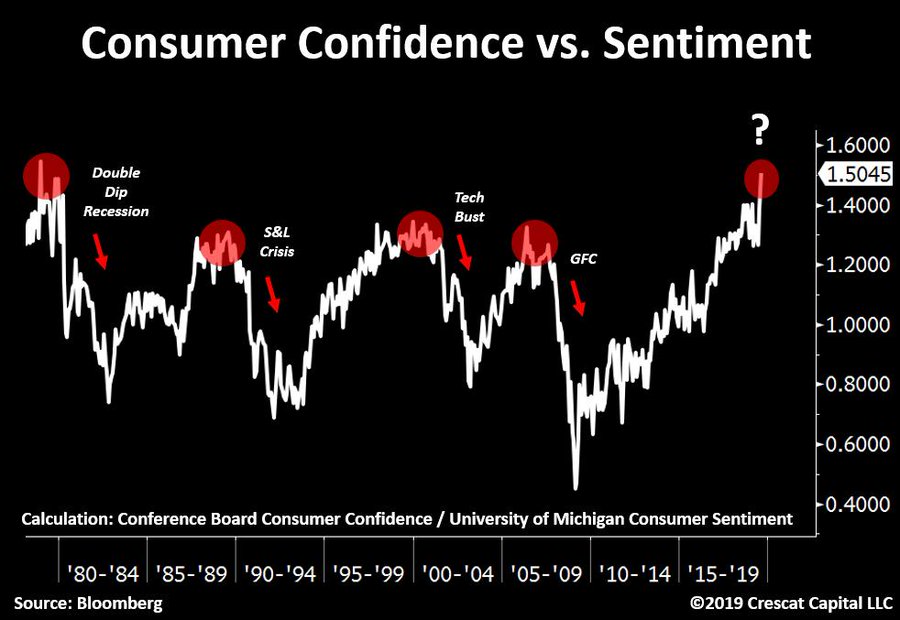 Oil E&Ps now below GFC levels!
Not the only problem:
Industrials, financials, health care, materials, energy.
All peaked in 2018.
Broad leadership is long gone!
Copper -37% in 5 months.
Gold/oil ratio surging.
We have a structural problem.
Overall bear market next?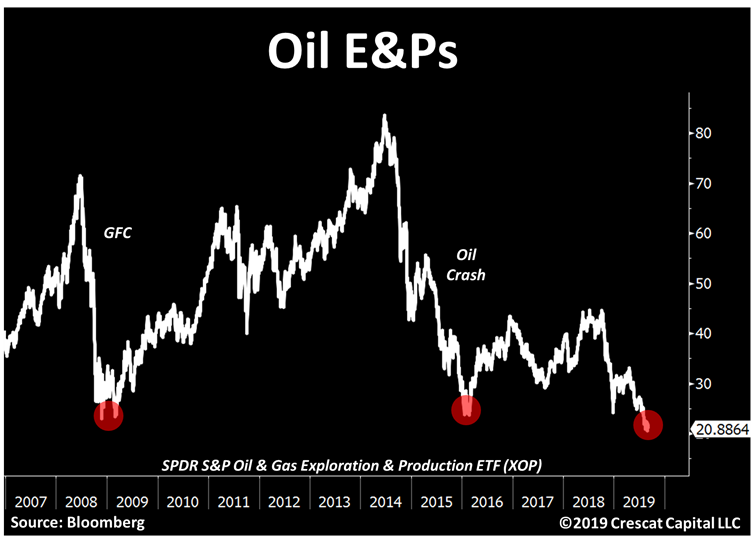 947 views