Today, under the cover of tariffs and China trade, Deutsche Bank (DB) stock gapped down hard. The chart looks gappy because the main trading on DB is traded in Europe. The real problem here is that in the midst of a global expansion, why is a big bank making 52 week lows? The SCTR is at 2.1 suggesting 98 % of the large caps are behaving better than DB. When banks are below the 200 Daily Moving Average (200 DMA), in general, more caution should be applied. The bankers in NYC have told me when there is a problem, it will show up on bank charts. You won't know what the problem is, but that is where it will surface. The chart below shows this wasn't the DB family's first trip under the 200 DMA or 40 weekly moving average. The real bad news is the DB chart lost support yesterday and fell further today. So while the market was making headlines with tariffs, this is also smouldering.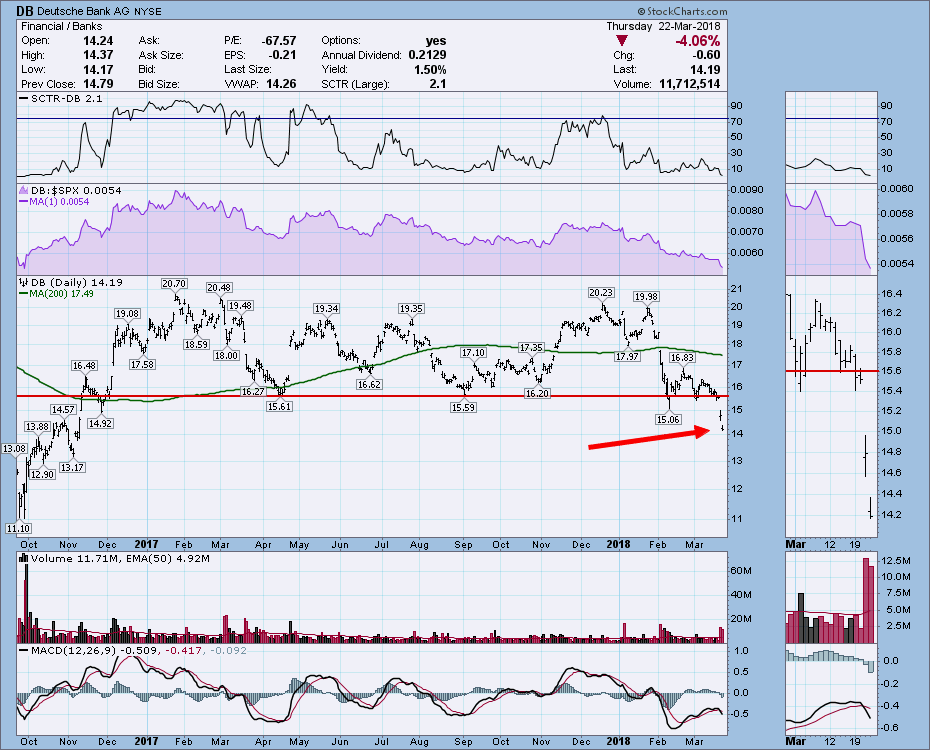 Here is the weekly chart. As you can see, it's not DB's first trip to the sin bin making 52 week lows. The stock is down 10% in the first four days this week. For a chartist, the long downtrend complete with a basing pattern, suggested things were starting to improve. When a chart resumes making 52 week lows, additional caution should be added.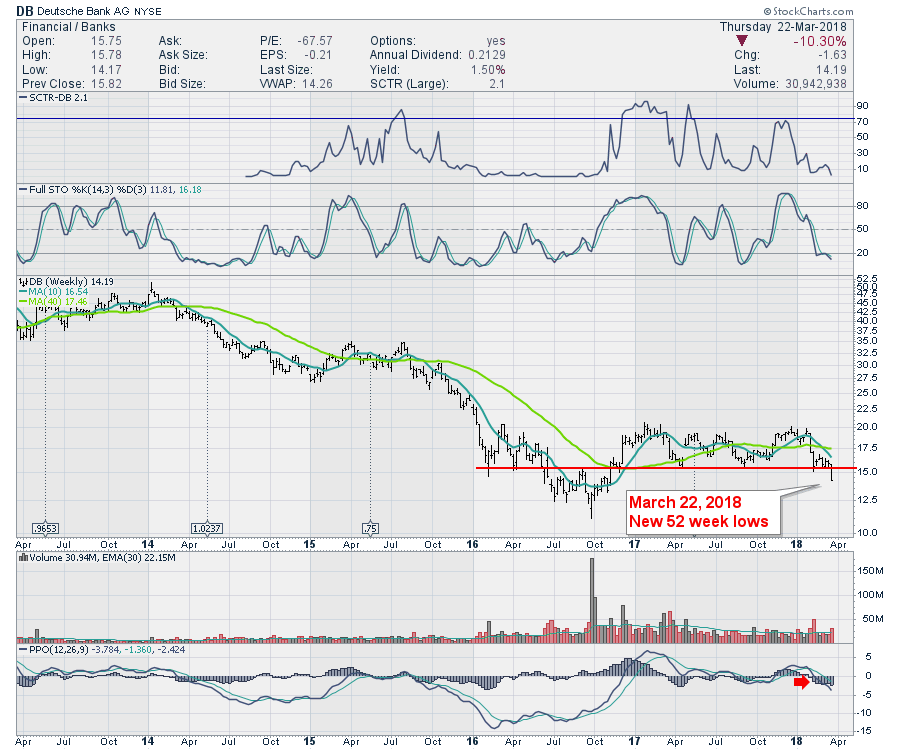 The other major German Bank, Commerzbank broke its uptrend, fell to lows for the year and plummeted below the 200 DMA. Now it looks sick.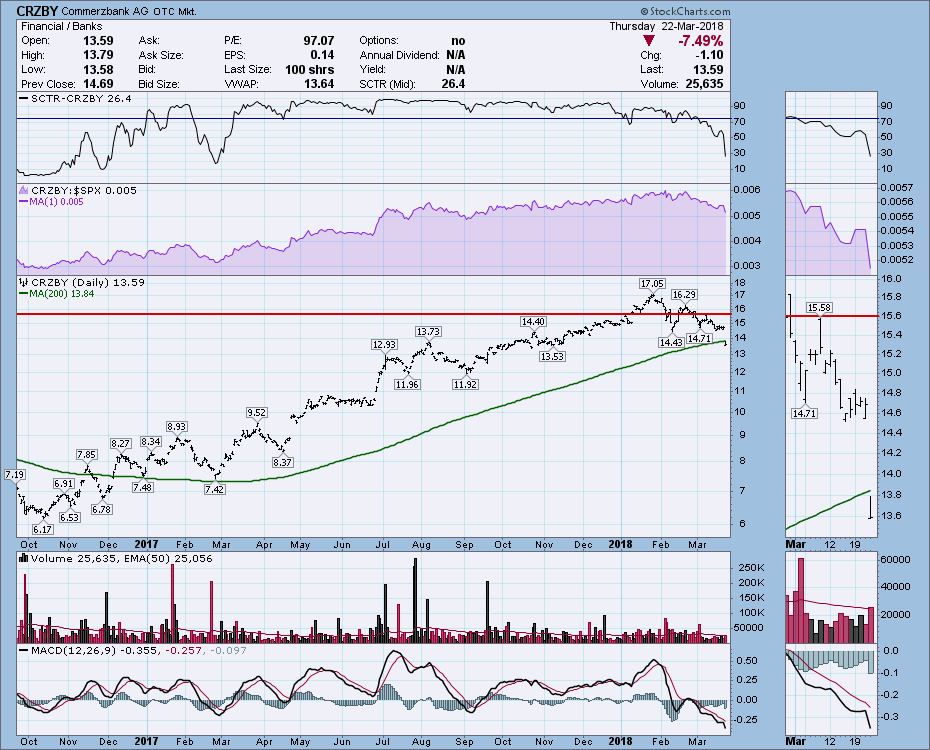 Below, a list of 18 stocks. The SCTR's are weakening on each one of the charts. The 200 DMA is shown in black. 10 of the 18 banks have price below the 200 DMA as of today. Some just broke the 200 DMA today, but all the European based banks shown are below the 200 DMA. Citi and Wells Fargo are both below the 200 DMA as well.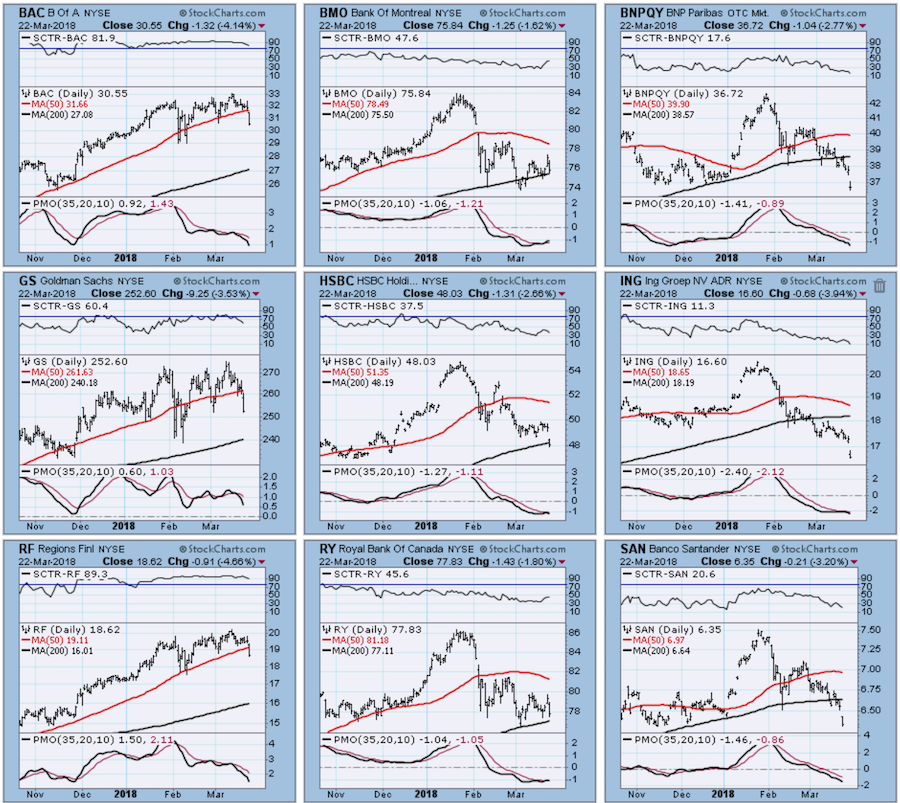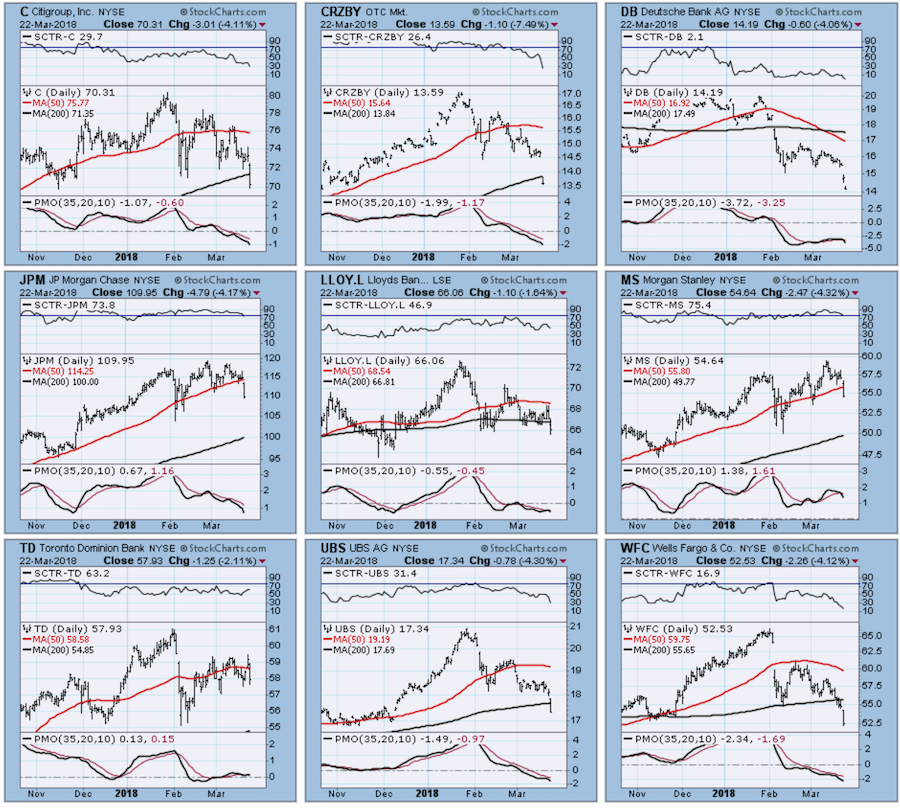 While a central banker is not going to stand and yell that there is a problem, the consensus would be that there is something stirring in the charts. We'll see if we get some surprises over the weeks ahead, but its not just steel smouldering. I would suggest, Don't Ignore This Chart!
Good trading,
Greg Schnell, CMT, MFTA
1,662 views