Merrill Lynch's private clients still hold extremely low levels of cash and … … run high-beta portfolios.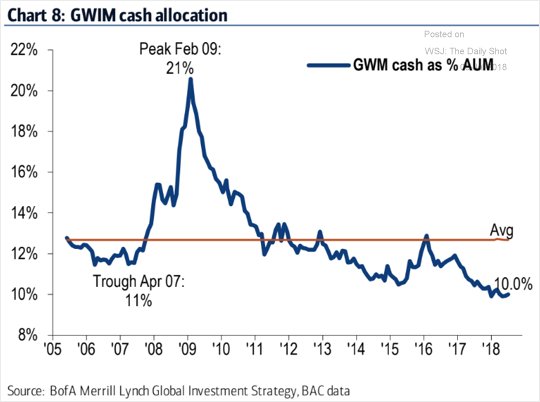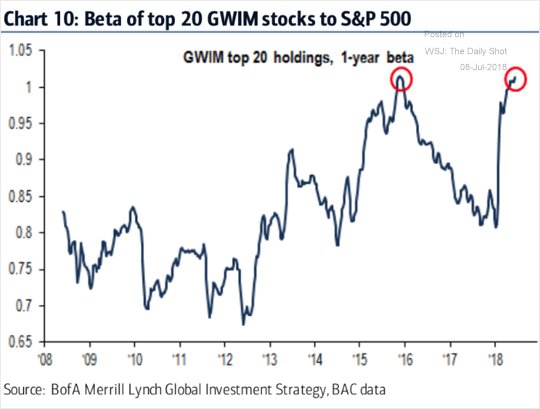 Buybacks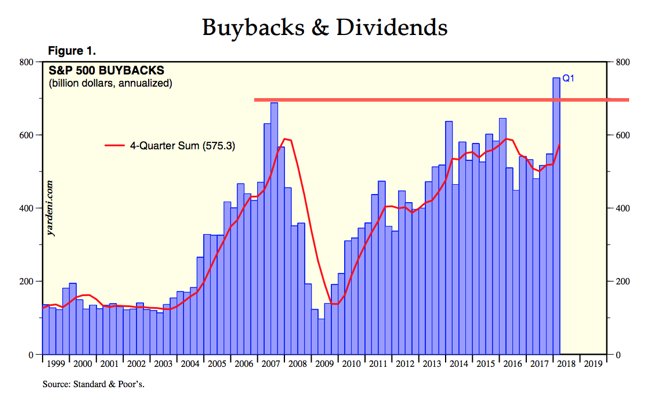 Amazon, Netflix and Microsoft together this year are responsible for 71% of S&P 500 returns and for 78% of Nasdaq 100 returns. t.co/Ju908N41UZ pic.twitter.com/ItOVz7r828

— Trevor Noren (@trevornoren) July 10, 2018
MARGIN #DEBT IS STARTING TO LOOK LIKE A #BITCOIN CHART
FINRA Margin Debt and #SP500 #inflation adjusted values, 2018 #dollars
$170,000,000,000 over the 2007 peak….
Chart via Advisor Perspectives
Stocks open leverage positions are the most since 07. Market correction and complete crypto crash coming—lenders won't be able to collect on any debt that is directly or indirectly collateralized with #crypto Which will become synonymous with Ponzi! Warning 155
Stocks open leverage positions are the most since 07. Market correction and complete crypto crash coming—lenders won't be able to collect on any debt that is directly or indirectly collateralized with #crypto
Which will become synonymous with Ponzi! Warning 155

— Greg (@pokerprogreg71) July 10, 2018