How long do you think "temporarily" means in this case?
Any thoughts on the long term impact of this decision?
www.bloomberg.com/news/articles/2018-07-03/micron-chip-sales-banned-in-china-on-patent-case-rival-umc-says
A Chinese court temporarily banned Micron Technology Inc. chip sales, cutting the U.S. company off from the world's largest semiconductor market, Taiwanese rival United Microelectronics Corp. said.
In a patent ruling in favor of UMC, the Fuzhou Intermediate People's Court of the People's Republic of China issued a preliminary injunction stopping Micron from selling 26 products, including dynamic random access memory and Nand flash memory-related products, UMC said in a statement Tuesday. Micron said it hasn't been served with the injunction and won't comment until it does. Shares in the Boise, Idaho-based company dropped as much as 8 percent.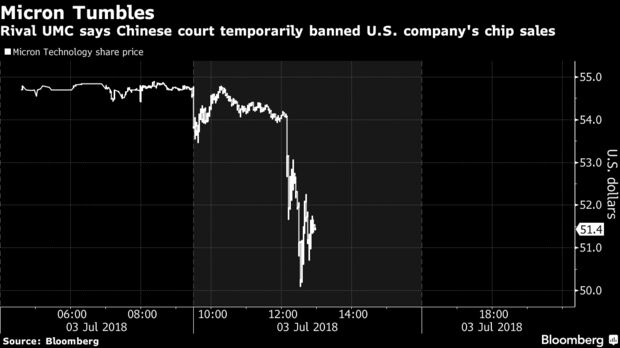 AC