by Natura Naturans
Next week, Europeans may be able to gauge how high the tide of populism and nationalism has risen within their countries and on their continent.
For all the returns will be in from three days of elections in the 28 nations represented in the European Parliament.
Expectation: Nationalists and populists will turn in their strongest performance since the EU was established, and their parliamentary group — Europe of Nations and Freedom — could sweep a fourth of the seats in Strasbourg.
Nigel Farage's new Brexit Party is predicted to run first in the British elections, winning two to three times the votes of the ruling Tory Party of Prime Minister Theresa May.
In France, Marine Le Pen's National Rally is running even with the party of President Emmanuel Macron, who pleads for "more Europe."
Matteo Salvini, interior minister and leader of the League, predicts his party will finish first in Italy and first in Europe.
At Salvini's invitation, a dozen nationalist parties gathered in Milan this weekend. A week from now, they could be the third-largest bloc in the European Parliament. If so, their gains will come at the expense of the center-left and center-right parties that have dominated European politics since World War II.
Speaking before tens of thousands in front of Duomo Cathedral in Milan, Salvini threw back in the faces of his enemies the taunt that these new parties are rooted in the old ugly politics of the 1930s.
"In this piazza, there are no extremists. There are no racists. There are no fascists. … In Italy and in Europe, the difference is between … those who speak of the future instead of making trials of the past."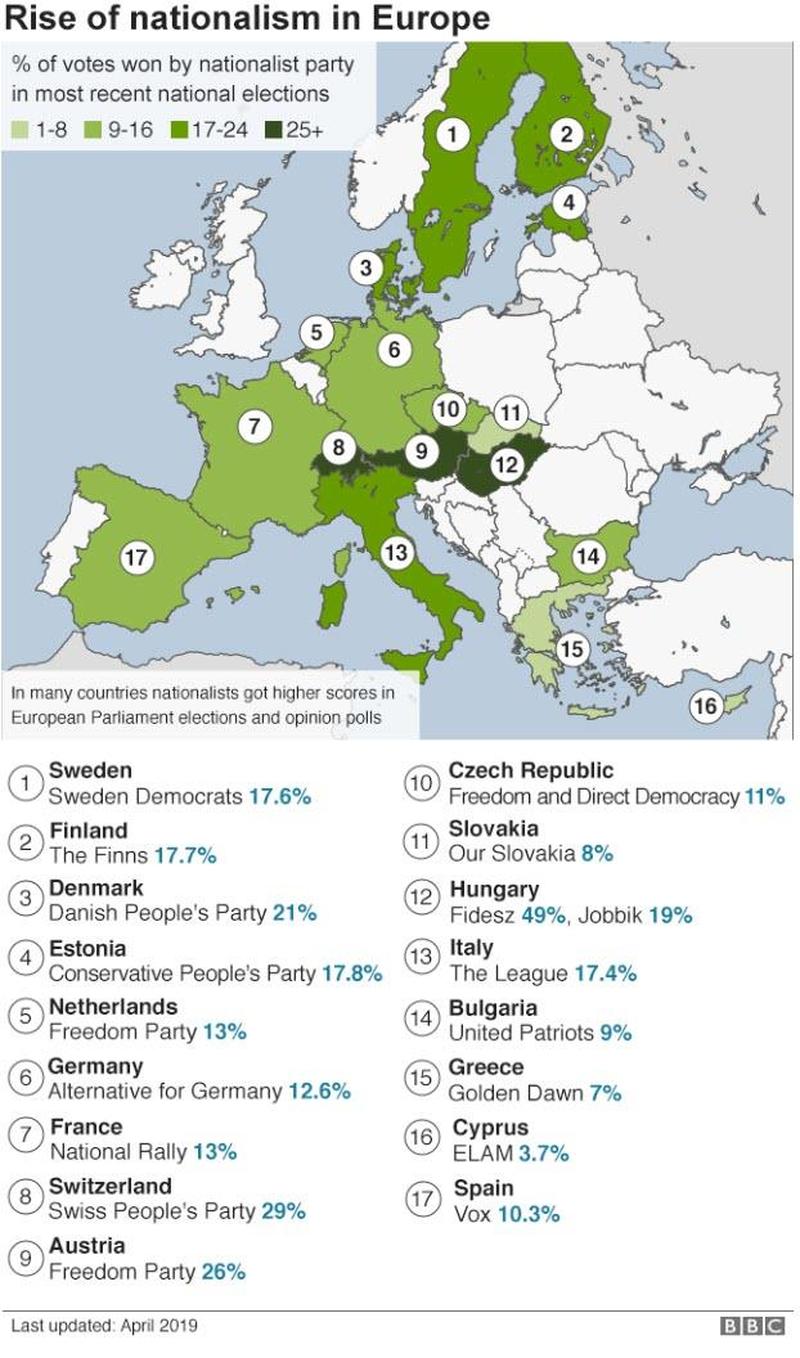 If one could identify a cry common to populists, it might be: "We want our country back!"
www.zerohedge.com/news/2019-05-2…ome-europe
How Farage's Brexit Party Is Destroying The UK Political Establishment
The most recent polls – taken just days before the vote, which, for the UK, will take place on Thursday – show the Brexit Party is up by double-digits over its nearest rival, the Liberal Democrats. Meanwhile, support for Labour and the Tories has dwindled to single-digit levels.
If the Brexit Party succeeds, its candidates will occupy a plurality of the UK's 73 MEP seats. In the European Parliament, they will join a growing group of euroskeptic parties that have pledged to oppose the Brussels agenda at every turn and, where they can, change it entirely.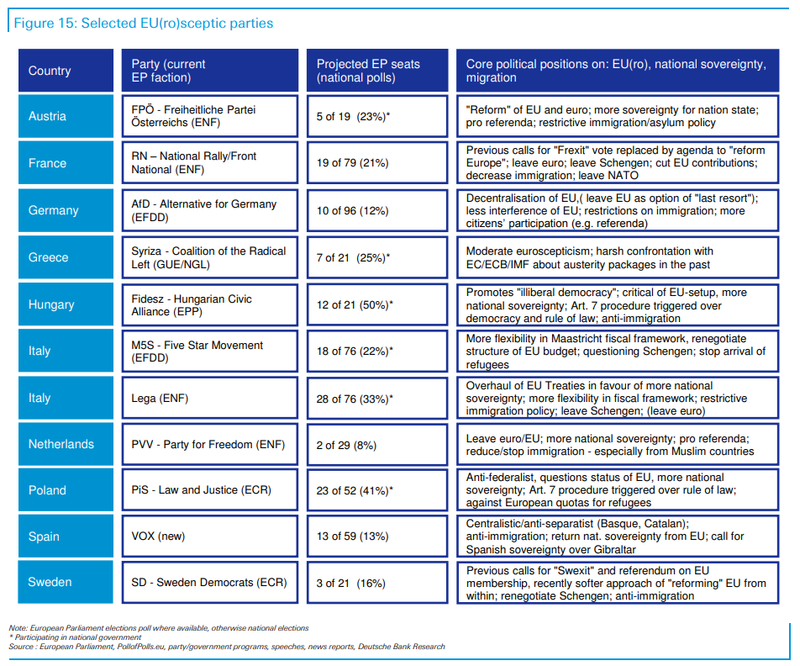 www.zerohedge.com/news/2019-05-22/how-farages-brexit-party-destroying-uk-political-establishment
Why do they always look the same?
1,008 views