via thecollegefix:
Nearly 40 percent of graduating college seniors feel unprepared for their future careers, according to a recent survey.
What's more, the survey found that students going into college as freshmen felt more prepared for a career than graduating seniors leaving with a degree.
The LendEDU-College Pulse survey found that 36 percent of seniors don't feel prepared for their career, compared to 20 percent of freshmen, noting as students "move through college and get closer to graduating, they lose confidence in their career outlook."
The survey, conducted between December and mid-March, asked 7,749 college students: "Do you think that college is sufficiently preparing you for your future career?"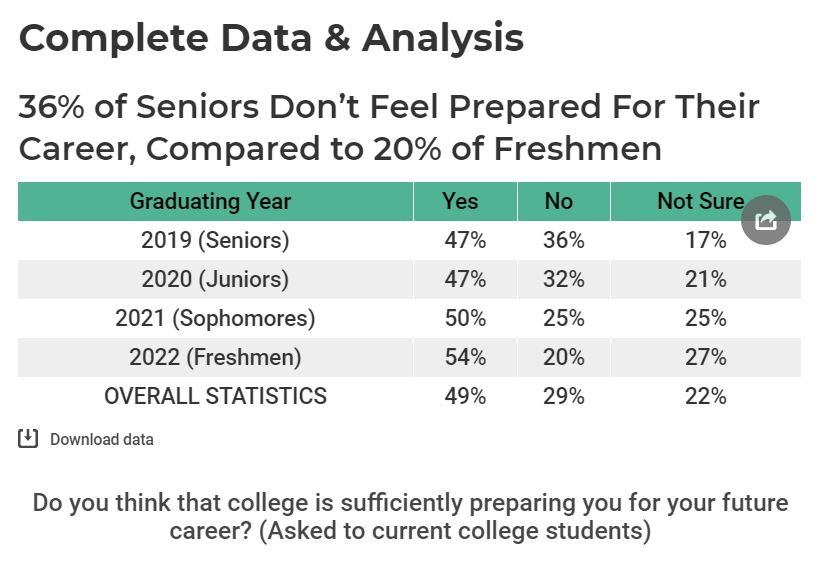 Mike Brown, a spokesman for LendEDU, said these stats should urge campus leaders to make changes.
"Hopefully it can influence them, saying you know, 'Maybe we're not doing enough for students once they are getting closer to graduation, maybe we should do more and be proactive in our outreach to students, especially upperclassmen, trying to see if they are ready,'" Brown told The College Fix in a telephone interview.
Brown outlined ways colleges can help students be better prepared. In an article, he wrote that students could benefit from mandatory classes that address life after graduation, work-study programs, financial classes that focus on taxes, budgeting and proper credit card use, as well as proactive career centers.
956 views