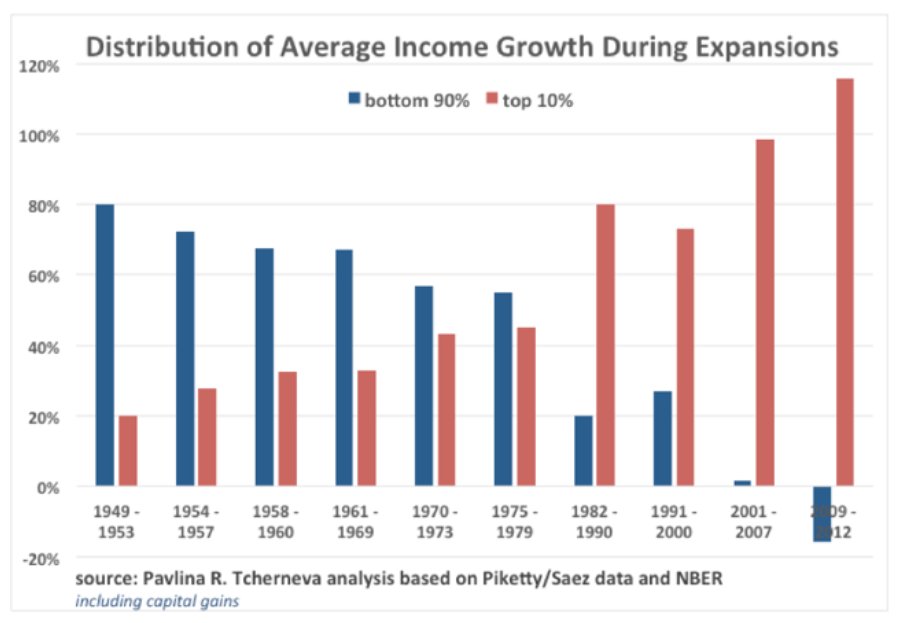 @StockBoardAsset

Six Ways US Stocks Are The Most Overvalued In History
US large cap stocks are the most overvalued in history. Let's investigate six ways.Crescat Capital claims US large cap stocks are the most overvalued in history, higher than prior speculative mania market peaks in 1929 and 2000.


Their 

25-page presentation

 makes a compelling case, with numerous charts. It's worth your time to download and investigate the report.

Six Ways Socks Most Overvalued in History
Price to Sales
Price to Book
Enterprise Value to Sales
Enterprise Value to EBITDA
Price to Earnings
Enterprise Value to Free Cash Flow
nothing to see here pic.twitter.com/ErtBpGruzp

— Alastair Williamson (@StockBoardAsset) December 10, 2017
No Risk Of #Recession? Unfortunately, by the time most investors figure it out – it is generally far too late to do anything meaningful about it – Dec. 9 @LanceRoberts t.co/5OCT676qSf pic.twitter.com/pc1NbrsjRr

— TraderStef (@TraderStef) December 10, 2017
First-time homebuyers on the rise, and they're tapping FHA, VA, and USDA loans, as well as using mortgage insurance (MI) @WSJ @Genworth pic.twitter.com/U5nWMVJzs7

— Liz Ann Sonders (@LizAnnSonders) December 6, 2017

We have depression level interest rates, we have boom time equity and real estate values and we have graveyard level volatility – and this all at the same time.
Q: Is there no way out?
Grant: I could suggest something utterly implausible, but not utterly impractical: A worldwide monetary conference to move toward fixed exchange rates and to reinstitute a fixed standard of value which would be gold. That would get currency exchange rates out of the realm of international competition. The idea would be that we, instead of moving around exchange rates and interest rates to fix problems, actually fix the problems. In the past thirty or more years, what we have done collectively with respect to money is to treat interest rates and asset prices as instruments of national policy rather than as prices to be discovered by the market place.
Views: 3