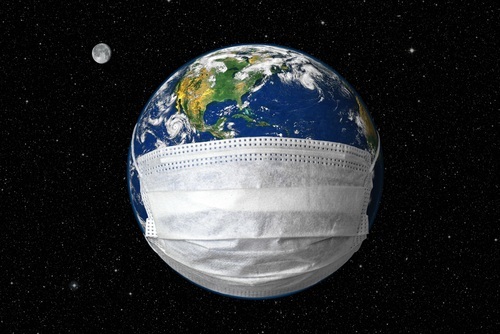 New York City cops who have refused to get vaccines are told they must wear masks, even though they do absolutely nothing. As I reported before, all the studies show that masks are "useless," as reported by the Washington Post. What is happening is that the resistance to this nonsense is rising. If they fire police for not being vaccinated, aside from the lawsuits, they may lose more than one-third of their police force.
Even Fauci, at the beginning, told the truth that masks do nothing. Of course, he was told to change that position if he still wanted to be part of the Gates' club. There is a serious crisis. Those capable of actually thinking do not believe the government is there like Santa Claus to take care of them because they still represent more than one-third of the population.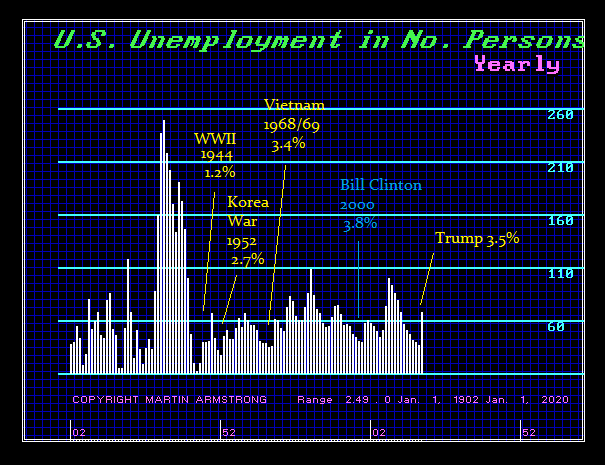 Firing all of these people would not just set in motion a new Great Depression when unemployment reached 25%, but we may see this economic decline lead to massive rioting at the exact time they need police forces. Congress would reclassify the army as a National Guard so they could police the streets even in tanks. The unemployment rate reached its historic low during peace times of 3.5%.

The peak in unemployment reached 14.8% during April 2020. Even now, it has fallen back to 5.4%. Businesses are closing because they cannot find staff. The lower-end of employment has stagnated because the unemployment benefits and the bonuses continue as competition against employment. The more this administration extends unemployment benefits and the non-eviction policy, the closer the economy is to being pushed over the edge from which they will be no return to normal. Countless small businesses have signs out saying "help wanted" everywhere you look. A number of people have no incentive to go back to work.