via nationalfile:
PELOSI JR. DOES BUSINESS IN UKRAINE WITH ACCUSED FRAUDSTER
House Speaker Nancy Pelosi's son Paul Pelosi Jr. visited Ukraine in 2017 to meet with government officials in connection to a business initiative. Now, National File has learned from overseas that Pelosi Jr. was in Ukraine representing his business efforts with Asa Saint Clair, a close Pelosi friend and self-identified business associate who has been charged by the Department of Justice for wire fraud. Asa Saint Clair is under house arrest facing twenty years in prison.
Video evidence proves that Pelosi Jr. was in Ukraine representing his Corporate Governance Initiative (CGI) and promoting his endorsement from the World Sports Alliance, which shared leadership staff with Pelosi Jr.'s company CGI.
The World Sports Alliance was Asa Saint Clair's front group that is accused of running a criminal cryptocurrency scam known as "IGObit" as well as international mining operations including in the diamond-rich, wartorn Central African Republic.
WORLDWIDE SCAM
Paul Pelosi Jr. travelled to Kiev, Ukraine in July 2017 in his capacity as executive director of the Corporate Governance Initiative, a position that he accepted months earlier in February 2017. Pelosi Jr. said that he was in Ukraine to discuss a youth soccer partnership with the government, then led by former Ukraine president Petro Poroshenko.
The American Mirror, which flagged Pelosi Jr.'s appearance in 2017, preserved a clip of Pelosi Jr. on the Ukrainian station following the video's removal from YouTube.
2017 — What's really going on here? Nancy Pelosi's son in Ukraine to talk about "soccer"? pic.twitter.com/LCnF93Rgnc

— The American Mirror (@American_Mirror) September 27, 2019
Pelosi Jr. let slip that he was working in Ukraine with a group called the "World Sports Alliance."
"Today we're here to talk about soccer," Paul Pelosi Jr. said in his television interview in Ukraine. "We recently got an endorsement from the World Sports Alliance and we've spoken with the Ukraine government about collaboration for soccer for young people. Ukraine has a great history in soccer and we hope to share in that tradition going forward."
The World Sports Alliance is a front group run by Paul Pelosi Jr.'s good friend Asa Saint Clair, who served as president of the Alliance. Asa Saint Clair now faces 20 years in prison for allegedly running a fraudulent cryptocurrency scheme through the World Sports Alliance. Records reveal that Pelosi Jr. and Asa Saint Clair were directly working with one another during the period of Saint Clair's alleged criminality.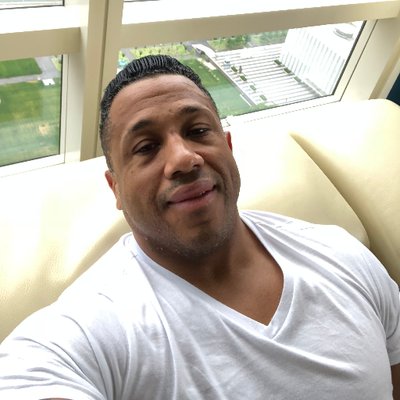 Asa Saint Clair announced his endorsement of Paul Pelosi Jr.'s Corporate Governance Initiative several months before Pelosi Jr.'s Ukraine trip. A press release dated December 27, 2016 announced Saint Clair's endorsement of Pelosi Jr.'s company, stating:
"When asked how he became aware of the Corporate Governance Initiative, Mr. St. Clair went on to say "Paul Pelosi Jr is a longtime associate, both business and personal, and when I saw him taking a stance on something my organization deems to be a corner stone of our prosperity, I reached out to him to learn more…
…Nevertheless, without the trust of the public itself, society will break down. That is what is going on in places our company is trying to affect change like Syria, Venezuela and even India tonight and is asymptomatic in the USA as well. Without the establishment of proper corporate governance while working with our member nations, our mission to support the World Sports Alliance IGO cannot even exists let alone succeed…"
When contacted for comment, businessman and activist Paul Pelosi Jr said, "It was in watching independent directors within TATA Starbucks resign for fear of retribution and then to observe others like Nusli Wadia be forced out of companies like Tata Chemicals even with positive performance evaluations and more than 50% of the independent vote. Not to mention the removal of Chairman Cyrus Mistry, from all evidence I've seen, was apparently coordinated by Director Nitin Nohira, Dean of Harvard Business School, who in my opinion, did not ensure a more thoughtful removal process such as proper corporate procedures for the removal of a director or chairman as set by the bylaws, or even attempt to avoid the appearance of a conflict of interest and having a detailed successor plan in place. As I said before, it has even been suggested by others that Nitin Nohira's cooperation and support of the instant firing of Mistry may have been influenced by his personal relationship with Ratan Tata and his $50 million donation to Harvard Business School in 2010 coinciding with Nohiras' appointment. All that to say, this has caused me to take pause and question; is this truly proper corporate governance? I agree whole heartedly with Mr. St. Clair, in fact, I'm reminded of a recent conversation when he essentially said to me, "Society exists in its current condition because we as a whole allow it. We are expected to do our part as citizens; to follow certain rules and act in a way that is morally and ethically correct. When there is a breakdown in corporate governance, by the same line of thinking, what is to stop thieves and vandals from targeting this corporation? Society as a mob could easily overrun any corporation and eventually put the corporation out of business by ignoring the implied Social Contract we have all currently agreed to be bound by and destroying and stealing the corporation's property, amongst other things." I am honored Mr. St. Clair has followed the same path I've taken in attempting to ensure companies around the world have a sounding board to assist them in making the right decisions in regards to protecting the rights of all stakeholders in their current and future ventures.'"
Corporate press release passage ends
Here is a screenshot of the press release, still preserved on prweb.com: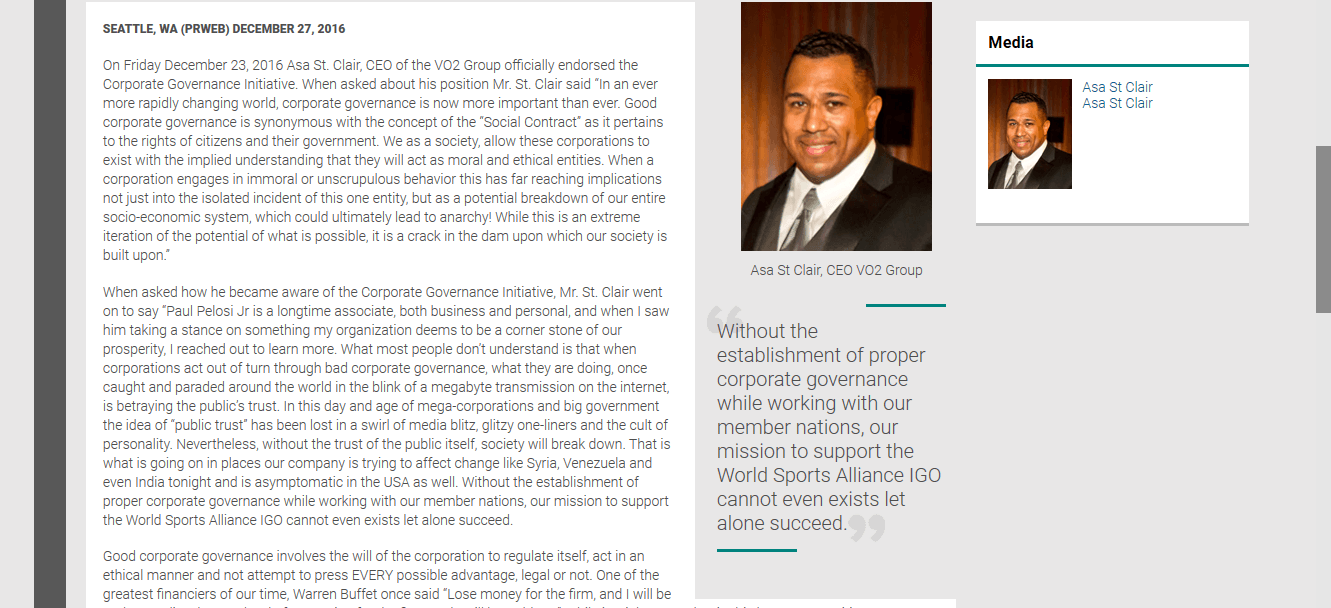 The links don't stop there. The citizen researcher who can be followed on Twitter at @defeattheelites provided assistance for this report.
R. Rashaad LV Patrick, the official Global Communications Manager at the World Sports Alliance and member of Asa Saint Clair's team for the cryptocurrency project IGObit, served as the president of Paul Pelosi Jr.'s Corporate Governance Initiative, according to a deleted "Our Team" page on the CGI website: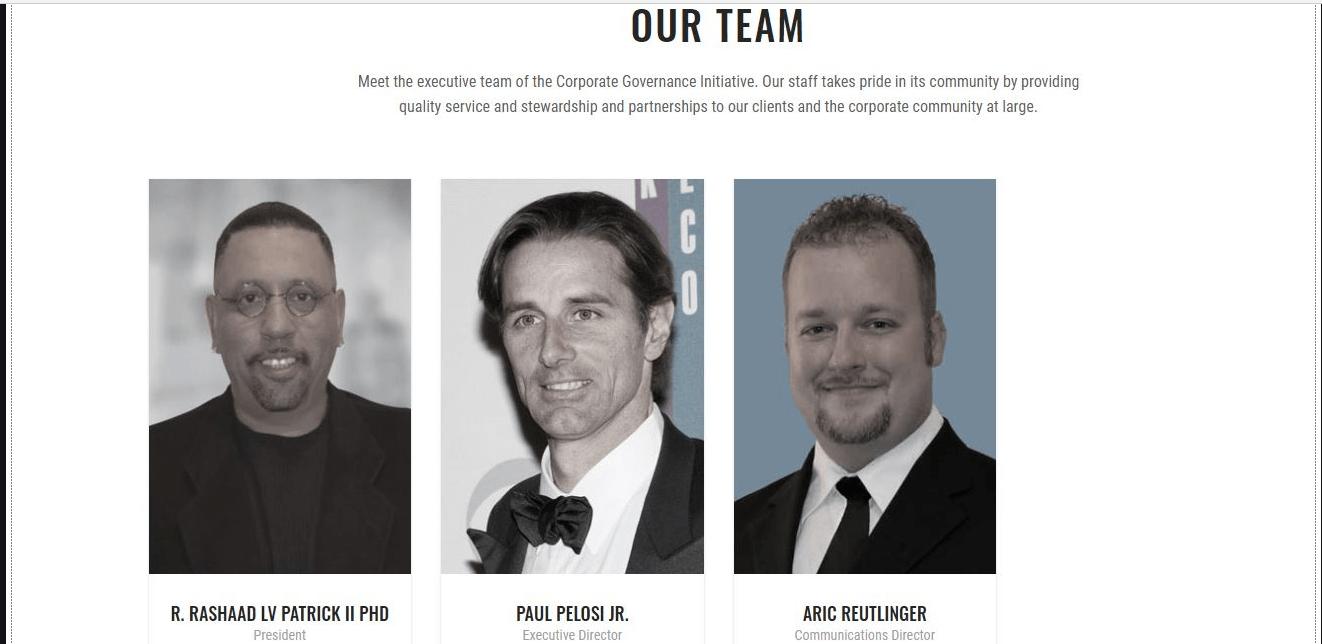 Here is Archived evidence from the IGObit "Team" that R. Rashaad LV Patrick was on the IGObit team at the center of the criminal case against Asa Saint Clair.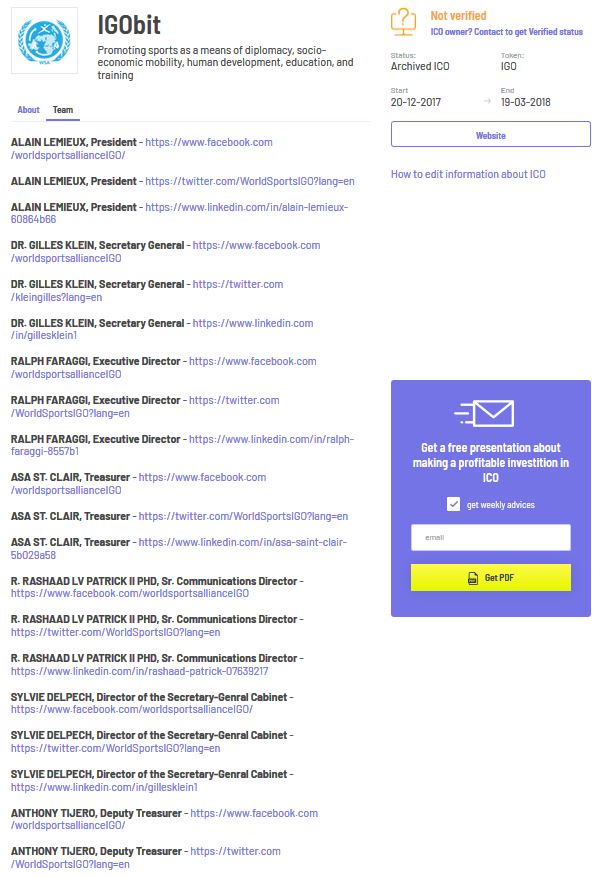 Now Asa Saint Clair is under house arrest and facing hard time.
…
…
1,168 views