by OT-GOD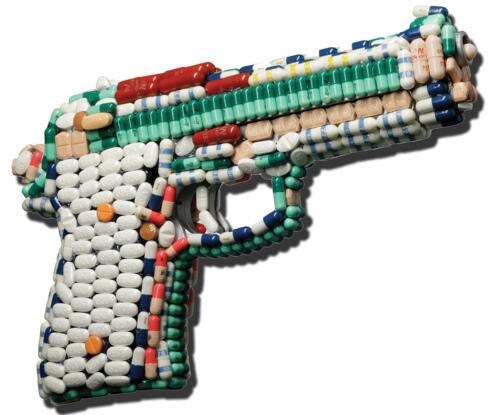 www.wnd.com/2012/12/psych-meds-linked-to-90-of-school-shootings/
Some 90 percent of school shootings over more than a decade have been linked to a widely prescribed type of antidepressant called selective serotonin reuptake inhibitors or SSRIs, according to British psychiatrist Dr. David Healy, a founder of RxISK.org, an independent website for researching and reporting on prescription drugs.
www.cchrint.org/school-shooters/
Fact: At least 36 school shootings and/or school-related acts of violence have been committed by those taking or withdrawing from psychiatric drugs resulting in 172 wounded and 80 killed (in other school shootings, information about their drug use was never made public—neither confirming or refuting if they were under the influence of prescribed drugs). The most important fact about this list, is that these are only cases where the information about their psychiatric drug use was made public.
I bet the Florida School shooter was also on these pills, but you won't see this ever mentioned because the Conspiracy is to keep America Drugged for profit
Doctors get rewarded by big pharma to over prescribe and do so all the time, even when unnecessary
www.apa.org/monitor/2012/06/prescribing.aspx
Research shows that all too often, Americans are taking medications that may not work or may be inappropriate for their mental health problems.
www.medscape.com/viewarticle/810900
Updated: Psychotropic medications are still being prescribed in large numbers to patients without a clinically diagnosed psychiatric disorder, new research suggests.
medium.com/anxy-magazine/doctors-put-me-on-40-different-meds-for-bipolar-and-depression-it-almost-killed-me-c5e4fbea2816