When federal authorities arrested high-ranking state Rep. Luis Arroyo, D-Chicago, in October for an alleged bribery scheme, it was only the latest in a string of federal indictments served to Illinois politicians this year. Each of them contributed to the state's hidden economic cost of corruption.
The price tag on Illinois political leaders' transgressions? At least $550 million a year in foregone economic activity going back to 2000, according to the Illinois Policy Institute's analysis. That comes out to more than $9.9 billion total between then and 2017.
Illinois is the second-most corrupt state in the nation and Chicago is the nation's most corrupt city, according to the Harvard University Center for Ethics.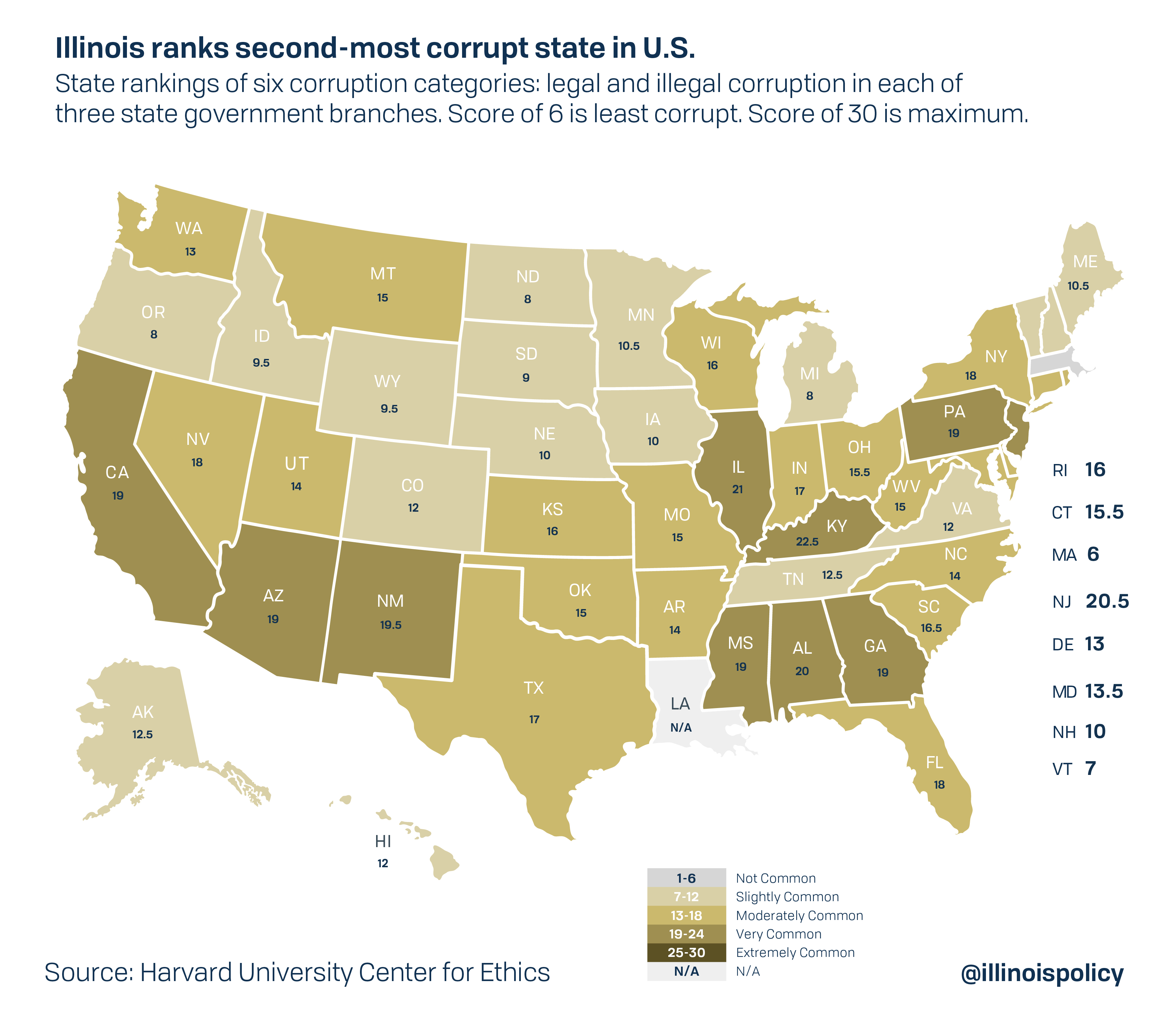 In 2019 alone, Illinoisans have witnessed the following:
Illinois House of Representatives' assistant majority leader Luis Arroyo was arrested on Oct. 25 and charged with bribery of a state official.
In September, FBI and IRS agents conducted raids on the home and offices of state Sen. Martin Sandoval, D-Chicago, who subsequently resigned his chairmanship on the powerful Senate Transportation Committee.
The FBI raided the homes of three Illinois political insiders in July, each of whom are known as members of Illinois House Speaker Mike Madigan's inner circle.
In May, Chicago Ald. Ed. Burke, 14th Ward – the city's longest serving alderman – was indictedon 14 counts of racketeering, attempted extortion, conspiracy to commit extortion and using interstate commerce to facilitate an unlawful activity.
Government offices in numerous Cook County suburbs were raided by the FBI and IRS as part of an ongoing federal corruption scandal.
On June 24, former Chicago Ald. Willie Cochran, 20th Ward, was sentencedto more than a year in prison for wire fraud.
On June 19, Ald. Carrie Austin, 34th Ward, had her offices raided as part of a corruption investigation.
www.illinoispolicy.org/recent-fbi-raids-on-illinois-politician-a-reminder-of-9-9b-corruption-tax/
857 views