by RLWSNOOK
As we continue higher it's hard not to point out the record short position that has formed in the vix.
Wondering if everyone feels this is normal or cause for concern.
Here is a chart of the net short interest: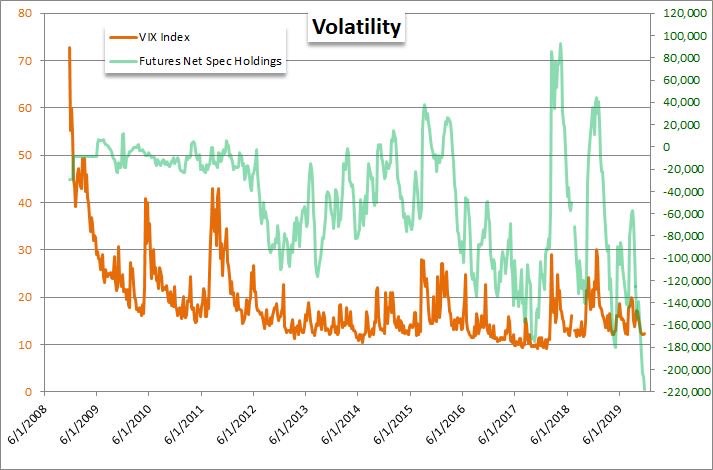 For reference here is a chart of ccc junk credit spreads vs the vix: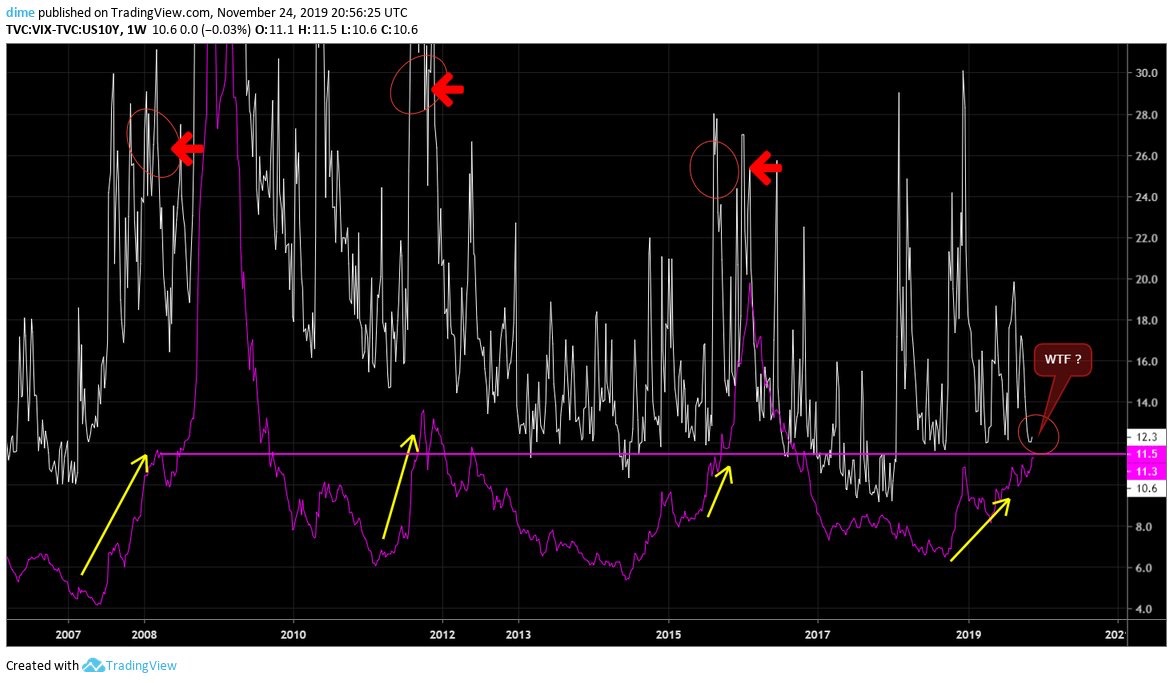 On Feb. 5, 2018, traders stood transfixed as the Cboe Volatility Index – a measure of expected volatility in the S&P 500 Index that is sometimes called Wall Street's "fear gauge" – jumped by a record 20 points to a level that hadn't been seen in years.

The Volatility Index's sudden spike brought an end to one of the calmest chapters in U.S. equities – a years-long stretch in which equity turbulence was stuck at about half its historical average. And the episode, which would eventually be dubbed 'Volmageddon,' came with a messy side-effect: the collapse of one of the most pervasive and popular trades in financial market history.Strategies that use volatility as an input to shape their exposures – commodity trading advisers (CTAs), volatility-targeting funds, and the like — had seen their assets swell during a cycle of subdued moves and low interest rates. As the implicit short-vol group has grown in prominence, they're often blamed — fairly or unfairly — for causing or adding to market angst. Something else happened in the run-up to the VIX's jump: a spate of exchange-traded products sprang up to offer retail investors access to something that had once been the purview of professionals. Some of these products moved inversely to the Volatility Index, but their fortunes were nevertheless tied to its shifts. One of the most popular, the VelocityShares Daily Inverse VIX Short-Term note (ticker XIV), would blow-up spectacularly on Feb. 5, shrinking from $1.9 billion in assets to $63 million in one session. XIV's demise was both symptomatic of the S&P 500 Index's worst loss since 2011 and a partial contributor to its magnitude.
950 views