From Bloomberg:
U.S. equities at a record? Volatility near historic lows? Retail investors are in no rush to celebrate.
At least that's the sentiment of mom-and pop investors who took part in the latest survey from the American Association of Individual Investors. In a week when the S&P 500 hit a fresh all-time high, more people said they are pessimistic than optimistic on shares.
While professionals often turn skeptical at market milestones, it's uncommon to see retail investors tilt bearish when stocks reach records. It happened in 2017 and again for a short time last month.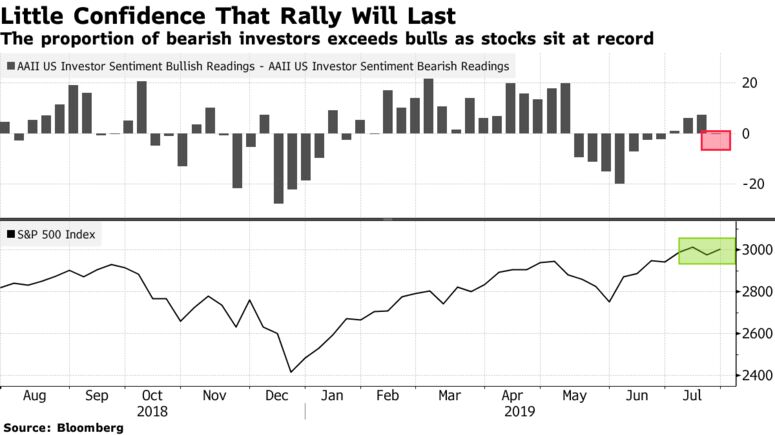 Continue reading at Bloomberg…
696 views