via Alastair Williamson: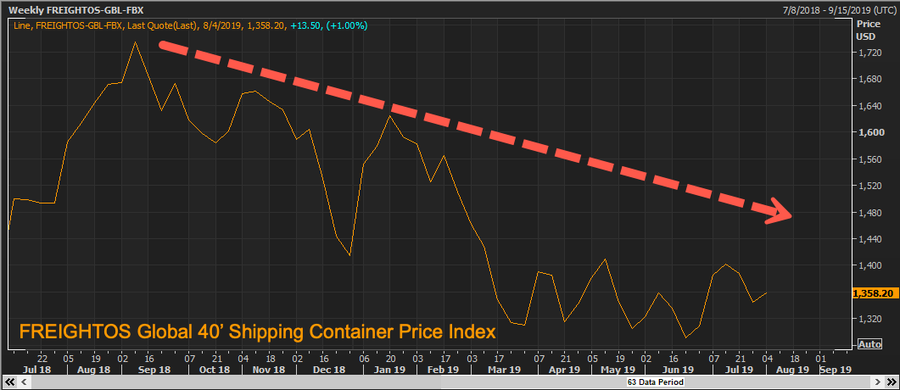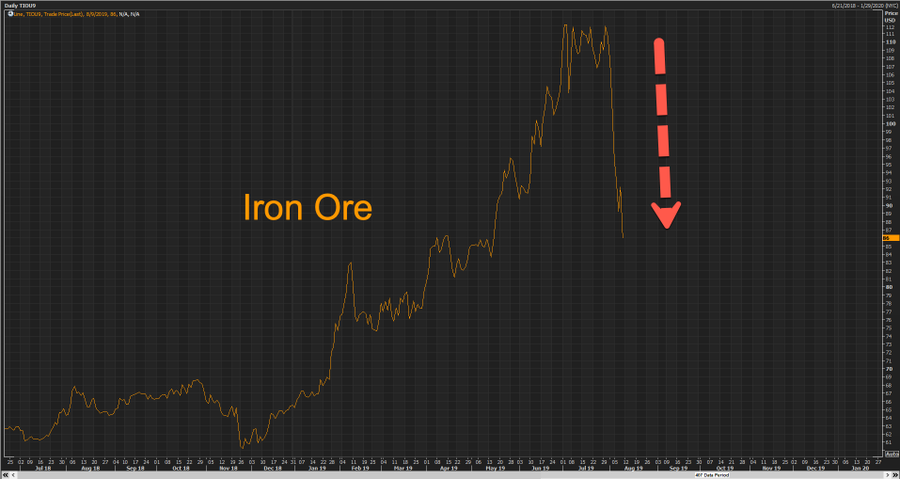 yup – industrial slowdown is very real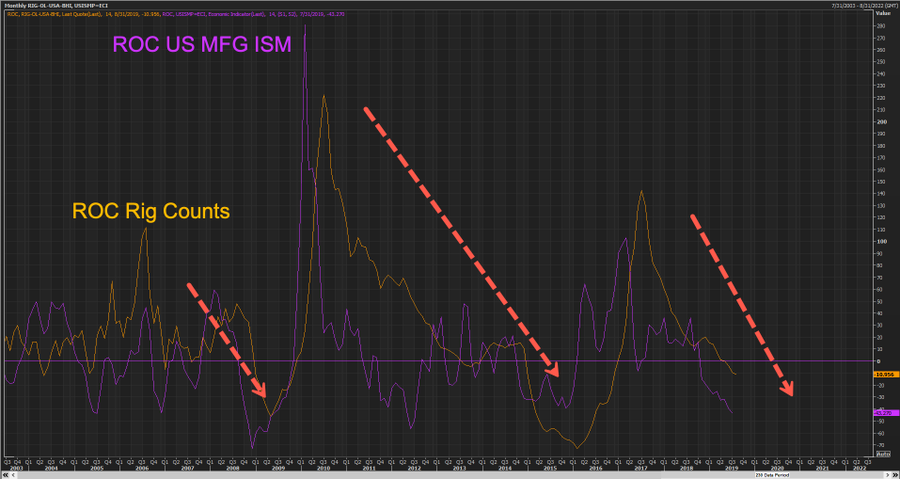 Global PMI Heatmap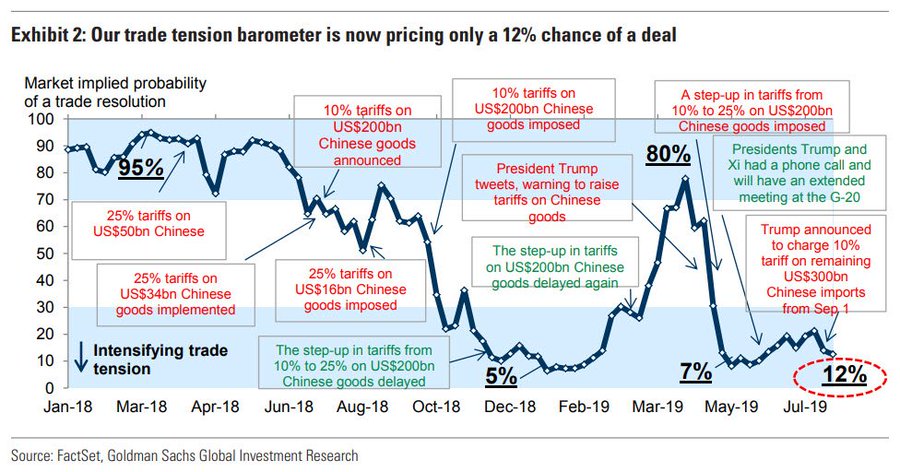 Column: Global economy is probably in recession – Reuters
LONDON (Reuters) – The global economy is probably in recession, with most cyclical indicators showing business activity is flat or falling.

Recessions become obvious only once they are well established given the lagging nature of most economic data.

And end-of-cycle recessions are usually impossible to distinguish from mid-cycle slowdowns until well after the slowdown has started.

The arrival of a recession is always controversial at the time and usually missed by most forecasters, as the leading business-cycle economist Victor Zarnowitz noted.

Policymakers are reluctant to announce a recession for fear of harming consumer and business confidence and worsening the downturn ("Business cycles: theory, history, indicators and forecasting", Zarnowitz, 1992).

But almost all the main economic and industrial indicators that provide a reliable guide to the business cycle confirm the economy has already slowed severely.
Three of Europe's biggest economies are probably in recession — and the ECB is out of bullets
the UK — are either in recession or are on the verge of it, which could spell danger for the eurozone.

Germany, Europe's industrial backbone, is stuttering. The unemployment rate has risen for the second time in three months. 

The UK economy contracted for the first time since 2012, as output fell 0.2% in April to June.

Italy's debt crisis is only being made worse by political uncertainty.
---

Europe could be about to hit a crisis, as three of its largest economies are tanking at the same time. What's more, the European Central Bank looks like it's out of bullets to fire the economy up.

What happened?

Germany is Europe's biggest economy. Germany is very much reliant on foreign exports, which means that it's a victim of slowing global trade from the China-US trade war.

On Wednesday, Germany reported that industrial production declined 1.5% month on month in June. According to Oxford Economics, "All the main sectors, excluding construction, fell over the month as trade tensions continued to impact the sector."

In Q2 industrial production fell 1.9% quarter on quarter, which the economists said is "the largest quarterly decline since 2012."

"Our German GDP indicator now points to a contraction in Q2," as factory orders decline, it said.

That is having an affect on jobs. HSBC chief economist Stefan Schilbe wrote in a recent note that unemployment had risen in July, the second increase in three months. The slowdown, as Schilbe put it, is beginning to "leave a (modest) mark on the labor market."
559 views