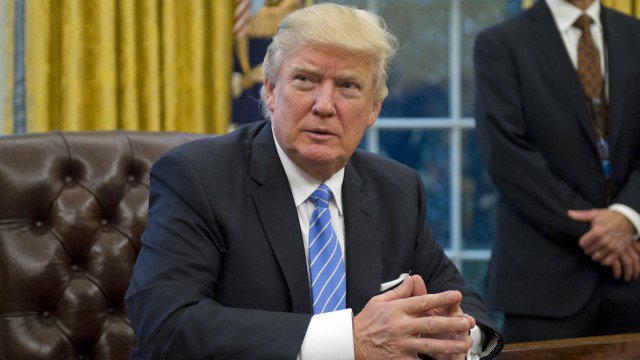 "Trump does not reflect who we are."
Actually, and I think this is actually what goes to the horror of the political class, Trump reflects exactly who you are.Everything they hate about him, from the nonstop concern with what the press is saying, to the willingness to override traditions to do what he wants, is a characteristic that our political class has had for decades. He just does it with insufficiently-creased pants.
If our media and political class weren't horrible, Trump would have stayed in the hotel and TV business, and the people who hate him now would have happily attended his parties and taken pictures with him. But he is forcing them to acknowledge, at least unconsciously, just how horrible they are and they can't deal with that.
Likewise, note this overall surprisingly Trump-friendly column from Bret Stephens, which ends like this:
We are primarily funded by readers. Please subscribe and donate to support us!
---
Donald Trump is a profoundly defective person who nearly every morning does grave political self-harm with no assistance from his opponents. But he is also president, and normal Americans — that is, those who hold the outcome of the next election in their hands — do not want him to fail. They want statesmanship, not schadenfreude.
Wouldn't it be smart of all of Trump's opponents to show they are superior to him in the former? And wouldn't a good way of doing that be to abjure the latter, even if it sometimes means giving him some credit?
The thing is, they're not superior to him, as the 15-month ragefest since the 2016 election demonstrates. And, what really burns is, the voters don't think they're superior to him. And when a sense of superiority is all you've got (and cultivated self-superiority is the core of the current leftist project), realizing that others don't share it is a narcissistic wound from which there is no recovery. That's what's wrong with much of our political class, and it's ugly and destructive — because much of our political class, at core, is ugly and destructive.



h/t GR
Views: