Searching Twitter for the accounts of several prominent Republican lawmakers, and even the chairwoman of the Republican Party, produces, it seems, no results in the drop-down menu, prompting complaints of a "shadowban."
If you were looking for the account of GOP chairwoman Ronna McDaniel or representatives Mark Meadows (R-North Carolina), Jim Jordan (R-Ohio), and Matt Gaetz (R-Florida), you'd be out of luck: Their names would not show up in the drop-down results menu. Neither would the verified profile for House Intelligence Committee chair Devin Nunes (R-California).
Meadows, Jordan and Gaetz are all members of the Freedom Caucus and, along with Nunes, are outspoken supporters of President Donald Trump. The president's critics, such as Rep. Maxine Waters (D-California) and DNC chairman Tom Perez, or any of the 78 members of the Progressive Caucus, continued to appear in searches, VICE magazine found.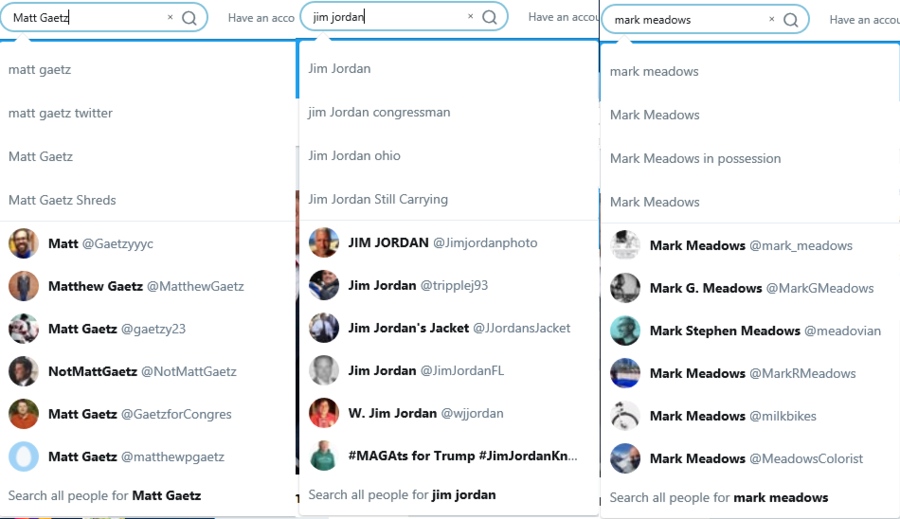 www.rt.com/usa/434268-republicans-shadowban-twitter-search/?utm_source=browser&utm_medium=aplication_chrome&utm_campaign=chrome
Views: