so the wave of guide downs starting? pic.twitter.com/nDlob8FDel

— Alastair Williamson (@StockBoardAsset) April 15, 2019
$AMZN creating a bear flag pic.twitter.com/3F73cNtG4m

— Farris BABA (@farrisbaba) April 15, 2019
'Growth Stocks Haven't Been This Expensive Since the Dot-Com Peak'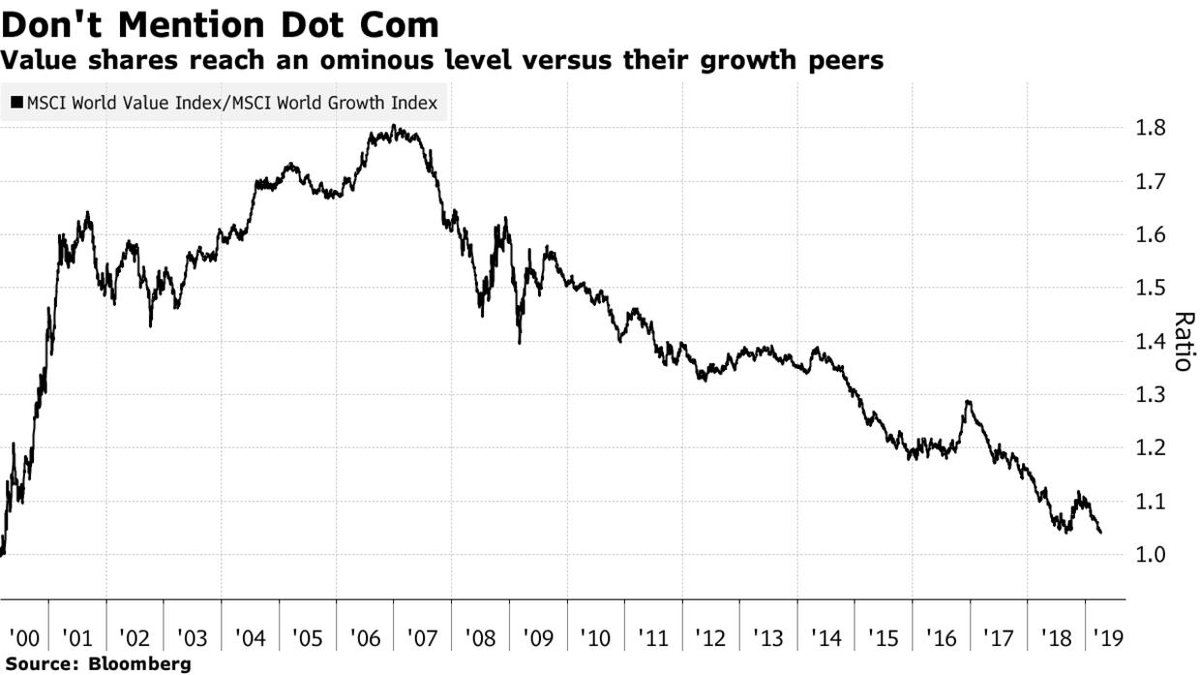 Global value stocks near cheapest since 2000 versus growth

Bernstein, SocGen quants see tactical case for value rebound
For students of market history, the third month of the 21st century is infamous.
March 2000 was when the Nasdaq Composite Index marked a peak in the dot-com bubble. By the end of the year, it fell by more than 50 percent, with more losses to follow.
That month was one of the last times the world's cheapest companies looked this sickly versus their pricey peers.
As of Friday, the MSCI World Value Index was flirting with a 19-year low against its growth counterpart at less than half a basis point from its dot-com nadir. That should be a gut check for equity investors in this unloved rally, bringing with it two questions: How much crowding can growth stocks sustain? And can value shares stay this cheap?